NatWest Mortgage Switch
Product Transfer for Existing Mortgage Customers Switching mortgage deals is often a smart financial move. Our team of mortgage experts understands the nuances of the market and can guide you through the process of switching deals smoothly. This guide will focus on NatWest mortgage switch and product transfers for existing customers.
Add a header to begin generating the table of contents
Why Switch Your Mortgage Deal in Order to Lower Monthly Payments?
Switching mortgage deals from your current NatWest Mortgage to a new deal is often seen as an intelligent move by homeowners. Not only could switching lower your monthly mortgage payments but there could also be many additional advantages to switching. Here are some reasons to make the change:
Better Interest Rates: Finding a mortgage deal with lower interest rates could save you money over the long term.
Fixed Rates: When switching from a variable to a fixed rate mortgage can provide greater peace of mind knowing exactly how much your payments will be each month.
Overpayment Flexibility: Some deals allow for NatWest overpayments without incurring penalties, helping you to complete your mortgage faster.
Adjustment to Mortgage Terms: Adjusting your mortgage term could significantly impact both monthly payments and interest fees.
Switching mortgage deals doesn't need to be stressful – our fee-free mortgage brokerage service aims to make this process as painless and straightforward for you as possible. Our expert advice tailored specifically to your specific needs will guide every step.
Ready to start your product transfer? Fill in our quick and easy NatWest Product Transfer Form.
The Process of Switching to a New Mortgage Deal
When it comes to switching to a new mortgage product with NatWest, having the right support can make all the difference. Here's how our fee-free mortgage broker service can help:
With Our Help
Switching your mortgage deal doesn't have to be a daunting process. With our no-free mortgage broker service, we aim to make the process as smooth and straightforward as possible for you.
Understanding Your Needs
Our experienced mortgage advisers will assist in every aspect of the process. We begin by understanding your current mortgage situation. Whether you have a repayment or an interest-only mortgage or need additional borrowing with NatWest we can provide tailored mortgage advice tailored specifically to meet them.
Exploring Mortgage Deals
Next, we'll explore the range of mortgage deals available from NatWest. We'll compare these deals with your current mortgage terms and calculate potential savings. Our goal is to find a deal that offers you the best value, considering factors like interest rates, monthly payments, and any early repayment charges.
Guiding You Through the Application Process
Once we've located an ideal mortgage rate and deal, we'll guide you through the application process. Our team handles all necessary paperwork and communicates with NatWest on your behalf – saving both time and effort for you!
Ongoing Support
Through every stage, our mortgage team will be on hand to answer any queries and make switching your mortgage to a new rate as hassle-free and simple as possible.
We Will Organise Your Whole Mortgage Switch
We are experts at NatWest Mortgage Switch Product Transfer. Our team of mortgage experts are here to guide you every step of the way. Contact us today for to get started, we're friendly, experienced and fee-free.
The Benefits of Switching Your Mortgage Deal
Switching to a new interest rate with NatWest can offer several benefits, and as your mortgage broker, we're here to streamline this process for you. Our service provides comprehensive support and guidance, helping you understand the implications of your mortgage terms. We'll assist you in comparing different deals to find the one that best suits your needs. With no new credit or affordability checks involved in the process, we aim to make your mortgage switch as seamless as possible. We handle all the paperwork, saving you time and effort, so you can focus on enjoying the benefits of your new mortgage deal.
Things to Consider When Switching Your Mortgage Deal
Before signing into a new fixed rate, it's essential to consider your financial circumstances and their potential changes over time. Consider how essential it is that your monthly payment remains consistent for an agreed-upon amount of time; how you feel about fluctuations in interest rates affecting your monthly payment; and any potential impacts these could have.
Types of Mortgage Deals
Selecting the most appropriate fixed-rate product is crucial to maximising the success of your switch. Here are the main types of loans to keep in mind:
Fixed Rate vs. Tracker Rate
When selecting a deal on your mortgage, the choice between fixed-rate and tracker-rate mortgages should be carefully considered. A fixed-rate offers certainty repayments on your mortgage for an agreed period; on the other hand, tracker rate loans provide the potential for lower payments should interest rates decrease but may increase should rates go up.
What the NatWest Track and Switch facility?
In January 2023 NatWest launched their new Track and Switch facility allowing customers who are uncertain about fixing their rate right now to choose a Tracker mortgage and fix their mortgage rate later.  
How does it work?
NatWest Tracker mortgages are variable rate products which track the National Westminster Bank Plc base rate.
Once set up, if you wish to switch to a Fixed Rate mortgage, you can choose a Product Transfer to switch easily onto a Fixed Rate mortgage option you like. NatWest customers can only do this once they've had their Tracker mortgage for 3 months and what's more, is that you won't be re-credit scored when you switch.
Understanding Early Repayment Charges
It is important to be aware that early repayment charges could apply if you switch mortgage products during their term – something to take into consideration before making your final decision.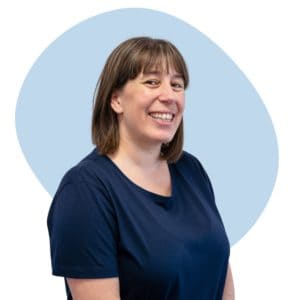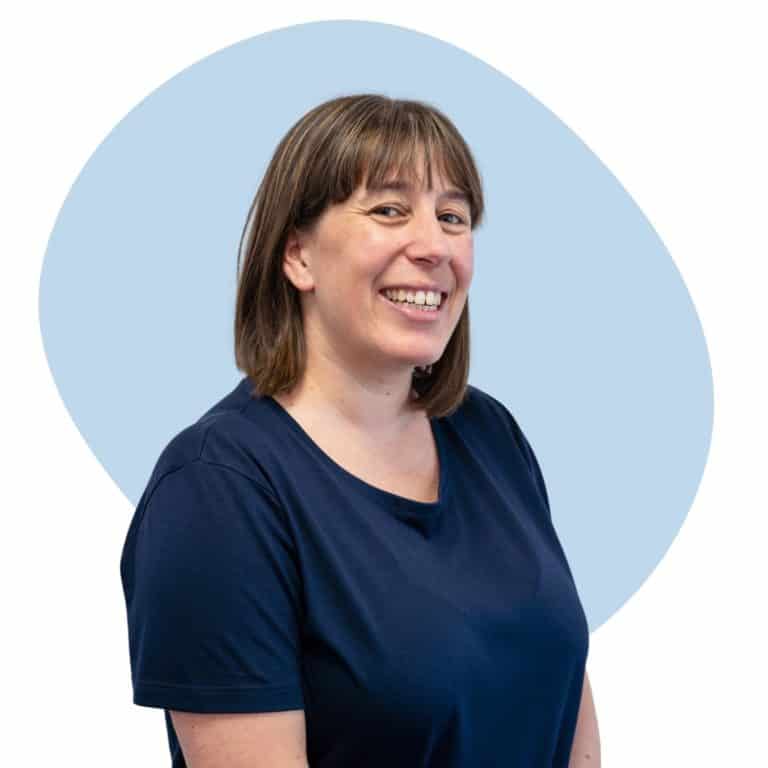 Case Study: A Successful NatWest Mortgage Switch
Claire (YesCanDo Mortgage Adviser)
Let's take a look at a real-life example of a successful NatWest mortgage switch.

My customers Lauren and Tim, had been on a NatWest fixed-rate mortgage deal for several years. As the end of his fixed-rate term approached, he noticed that interest rates had fallen significantly. He realised that if he allowed his mortgage to revert to the Standard Variable Rate (SVR), his monthly payments would increase significantly.

Both Lauren and Tim decided to explore their options and contacted our mortgage team. We were able to provide them with a personalised quote for a new fixed-rate deal that offered a lower interest rate than their current deal. Lauren and Tim were able to complete the switch with our help, without needing to undergo new credit or affordability checks.

Lauren and Tim found that switching was beneficial as their monthly mortgage payments became significantly lower than they would have been had they allowed his mortgage to revert back to its standard variable rate (SVR), avoiding fluctuating monthly payments altogether.
We Will Organise Your Whole Mortgage Switch
We are experts at NatWest Mortgage Switch Product Transfer. Our team of mortgage experts are here to guide you every step of the way. Contact us today for to get started, we're friendly, experienced and fee-free.
How a Mortgage Broker Can Help
Mortgage brokers can be an invaluable resource when considering switching to a different deal on your mortgage. Here's how a broker can assist in this process:
Expert Advice
Mortgage brokers possess extensive knowledge of the mortgage market and can offer tailored advice that's specific to your circumstances. They'll explain all of your available options such as fixed-rate and tracker-rate mortgages so you can select the new rate that is best for you!
Access to a Wide Range of Mortgage Deals
Mortgage brokers have access to a vast selection of mortgage rates from different lenders – not just those available publicly – enabling them to help find you an opportunity that would have been harder for you to locate alone.
Assistance with the Application Process
Switching mortgage deals is often a complex and time-consuming process, and mortgage brokers are invaluable resources when it comes to helping with this transition. By helping complete all necessary paperwork and communicating directly with lenders on your behalf, a broker will ensure a seamless experience for you.
Potential Cost Savings
By finding you an interest rate-saving mortgage deal, mortgage brokers could save you considerable amounts over the life of your loan. They could also help avoid costly mistakes such as early repayment charges.
Frequently Asked Questions
Can I switch my NatWest mortgage early?
Yes, you can switch your NatWest mortgage early. However, keep in mind that doing so may incur an early repayment charge. It's important to weigh the potential savings from a new deal against any charges you might incur.
Is a mortgage switch and product transfer the same thing?
Yes, a mortgage switch and a product transfer are essentially the same thing. Both terms refer to changing from your current mortgage deal to a new one with the same lender.
What is NatWest switcher rate?
A NatWest switcher rate is the interest rate offered to existing NatWest mortgage customers who are switching to a new mortgage deal with NatWest.
What is the switch and fix on NatWest?
Switch and Fix is a feature offered by NatWest that allows you to switch to a new tracker or fixed rate product and then fix your interest rate for a certain period, protecting you from potential interest rate rises.
Is switching mortgage a good idea?
Switching mortgages can be highly beneficial, leading to reduced monthly payments, lower interest rates and more favourable terms. As your mortgage broker, we're here to assist in this decision by providing an in-depth analysis of all available options that take into account potential costs and benefits to help ensure an informed decision that supports your financial goals.
How quickly can you switch mortgage?
The process of switching your mortgage can vary, but with NatWest, you can get a personalised quote and apply online within 10 minutes. The full switch typically takes a few weeks.
Can I transfer my mortgage offer to another property NatWest?
Yes, NatWest allows you to port your mortgage, which means you can transfer your existing mortgage deal to a new property. However, you'll need to meet their lending criteria.
How do I change my bank account on my NatWest mortgage?
To update the bank account used for your NatWest mortgage payments, contact them directly and they'll guide you through the process of making changes correctly.
Conclusion
Switching mortgage deals is an effective way to potentially lower monthly payments and save money over the long term, yet it's essential that you carefully weigh your options and seek professional advice before making a decision. Our mortgage brokers can provide guidance and support as you navigate the mortgage market in search of an ideal solution that's tailored just to you. Even better we do not charge for our services!
We Will Organise Your Whole Mortgage Switch
We are experts at NatWest Mortgage Switch Product Transfer. Our team of mortgage experts are here to guide you every step of the way. Contact us today for to get started, we're friendly, experienced and fee-free.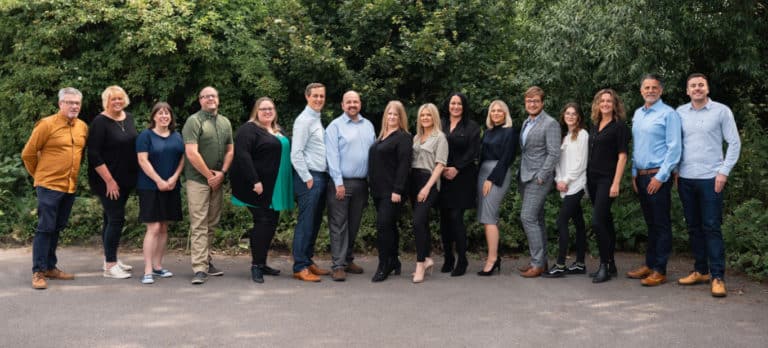 NatWest Product Transfer Form
Please take note of the following...
Product Transfers with NatWest may be available if your existing mortgage, whether it's a residential or Buy-to-let mortgage, is either on the standard variable rate or is within 6 months of the expiry of fixed or discounted rate agreements.
Please complete and submit the below form and one of our advisors will be in touch.