Virgin Money Product Transfer Mortgage Switch
As a respected and innovative financial institution, Virgin Money is dedicated to offering its customers effective and flexible mortgage solutions. For existing Virgin Money mortgage customers, there's an appealing opportunity to switch their current mortgage deal to one that better aligns with their changing financial needs. This guide explores the Virgin Money Product Transfer process, its advantages, and its unique position in the mortgage market.
Add a header to begin generating the table of contents
Overview of Virgin Money Product Transfer
Virgin Money offers a streamlined process for existing mortgage customers to switch their mortgage deals. This is an ideal solution if your fixed rate is nearing its end or if you are contemplating a shift from a variable rate, providing a range of options tailored to your circumstances.
Virgin Money Product Transfer for Existing Mortgage Customers
Virgin Money Product Transfer offers a seamless transition for existing customers to a new mortgage deal, typically without the necessity of property valuation or engaging in legal proceedings. This service is particularly beneficial for clients who may find remortgaging challenging due to limited eligibility. By generally eliminating the requirement for extensive affordability checks, it simplifies the process significantly.
To further streamline your mortgage switch, YesCanDo Money's fee-free advisors can handle the entire transition for you. Their expert team can assist in navigating the nuances of the product transfer, ensuring you make the best financial decision without the stress of managing paperwork or compliance details. With YesCanDo Money, you get the ease of a hassle-free switch combined with professional, personalised advice tailored to your unique circumstances.
Why Consider a Virgin Money Product Transfer?
Opting for a Virgin Money Product Transfer presents several benefits, enhancing the convenience and flexibility of managing your mortgage:
Switching your Virgin Money mortgage is straightforward — simply call or WhatsApp our fee-free team at YesCanDo Money, and we will manage the entire process for you, without any credit checks.
To be eligible to switch your Virgin Money mortgage deal you satisfy the below criteria:
Your current deal ends within the next 180 days.
You are up to date with your mortgage payments.
Your income is in pounds sterling.
You have a single repayment type (either capital and interest or interest only) and are not planning to change it.
You are not seeking additional borrowing, nor altering your term or repayment type.
You do not intend to make overpayments or take payment holidays before your new deal starts.
Your mortgage is not a Help to Buy Equity Loan or a shared ownership mortgage.
Additional Borrowing Option: Eligibility to apply for extra borrowing under the same terms and conditions.
Benefits of Virgin Money Product Transfer Mortgage Switch
Virgin Money values its existing mortgage customers and offers several advantages when they opt for to switch mortgage deals. Here are some of the benefits of a mortgage switch, also known as a product transfer.
Dedicated Rates for Existing Customers: Many lenders, including Virgin, often provide exclusive rates for their existing mortgage customers. These mortgage rates can be more competitive than those offered to new customers.
Quick and Easy Process: The product transfer process is typically streamlined for existing customers, and many mortgage lenders, including Virgin, offer the ability to switch deals online. This is generally faster and more straightforward than remortgageing with a new lender.
Advanced Rate Selection: Some lenders allow customers to lock in a new rate before their current deal expires. Virgin Money's policy on this should be confirmed directly with them or through a broker.
No Valuation or Legal Work Required: Often, for a product transfer with the same lender, a new valuation or legal work is not required, especially if there are no significant changes to the mortgage terms. This can vary based on individual circumstances and lender policies.
Option for Additional Borrowing: Many lenders offer the option to borrow more funds when switching products, subject to approval. This can be for purposes like home improvements. The specifics of this option would depend on the lender's criteria and the borrower's circumstances.
Repayment or Interest-Only Mortgage Options: Lenders typically offer different types of repayment options, including repayment and interest-only mortgages. The availability of these options and any associated terms would be specific to the lender and the borrower's eligibility.
Start your Virgin Money Mortgage Product Transfer Today
Navigate your Virgin Money mortgage switch with ease and expertise. Make a smooth transition with YesCanDo Money's guidance!
Things to Consider Before Switching Your Virgin Money Mortgage Deal
When considering a switch to a new Virgin Money mortgage deal, it's important to be aware of a few key factors:
Early Repayment Charges
Early repayment charges are a crucial aspect to consider if you're thinking of switching before the end of your current mortgage's fixed or discounted period. These charges may apply if you opt to overpay, switch, or repay your mortgage early. It's essential to understand the specifics of these charges as they can significantly impact the cost-effectiveness of your switch.
Additional Fees
Virgin Money's mortgages might include fees that can either be paid upfront or added to your mortgage. If you choose to add them to your mortgage, be aware that interest will be charged on these fees at the same rate as your borrowing.
Should I Consider Remortgaging and Switching Lenders?
When deciding whether to stay and Remortgage with Virgin Money or switch to a different lender, it's important to weigh up various factors. These include interest rates, product features, and the costs associated with switching. Remortgaging to a new lender might offer more advantageous terms, but typically involves credit checks, legal fees, and sometimes valuation fees. YesCanDo Money, with access to over 14,000 deals from more than 90 lenders, can provide invaluable assistance. Our fee-free team will help you compare the overall financial impact and long-term benefits, ensuring you make the most informed decision for your circumstances.
Navigating Potential Charges with YesCanDo Money
Understanding and navigating these charges and fees can be complex. Partnering with YesCanDo Money, a knowledgeable fee-free mortgage broker, can simplify this process. They can provide expert guidance on your mortgage agreement, helping you understand any potential charges and advising on strategies to minimise or avoid them. With their support, you can ensure a smooth and informed transition to your new mortgage deal.
Speak to a Fee-Free Mortgage Expert
Navigate your mortgage journey with ease and expertise. Book a free mortgage consulation with YesCanDo Money today!
The Process of a Virgin Money Product Transfer
Switching your mortgage rate with Virgin Money involves a simple process:
1) Get Ready to Switch
Virgin Money typically initiates the product transfer process by sending a letter to borrowers three months before their current mortgage deal ends, offering new mortgage rates with a lower interest rate than the lender's standard variable rate (SVR). To ensure you're making the best decision, contact the fee-free team at YesCanDo Money six months before your rate is due to end. They will discuss your goals, review your options, and help and arrange for you to switch products or remortgage with their expert guidance.
2) Choose Your Rate
It's important to review the latest rates available for Virgin Money mortgage customers. Consider your mortgage balance and property value to identify the rate that aligns with your needs. YesCanDo Money can be instrumental here, as they compare your options with over 14,000 mortgage products from more than 90 lenders, ensuring you get the best possible new deal with Virgin. Their comprehensive approach means you're not just getting a good rate with Virgin, but the best rate available in the wider market.
3) Renew Your Rate
Once you've selected the most suitable rate, YesCanDo Money will manage the entire renewal process for you. Their mortgage advisers will handle all the necessary steps to ensure your mortgage rate is renewed efficiently and correctly. With YesCanDo Money's support, you don't have to worry about the complexities of the renewal process; they ensure everything is done seamlessly on your behalf, providing a hassle-free experience and peace of mind.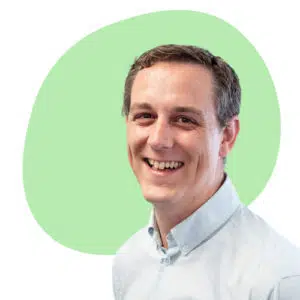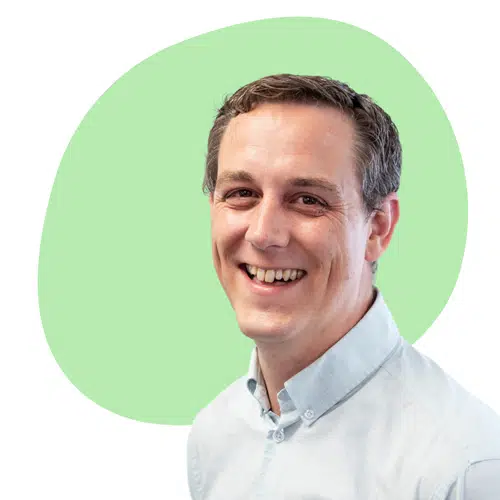 How We Organise Your Virgin Money Mortgage Switch
Grant (Virgin Money Product Transfer Expert)
Virgin Money Online System:
Mortgage Account Details:
Retrieving Mortgage Information:
Selecting a New Mortgage Product:
Flexibility in Mortgage Modification:
Virgin Money's Documentation Requirement:
Option to Change Mind:
Virgin Money Online System:
Our expert mortgage advisors initiate the mortgage switch process using the Virgin Money Online system called VMO, a specialised tool available through an application on their personal computers. This system provides a direct and secure link to Virgin Money's mortgage services, allowing our advisors to efficiently manage and oversee your mortgage transition with accuracy and ease. This digital approach streamlines the process, ensuring a seamless and hassle-free experience for you.
Mortgage Account Details:
Retrieving Mortgage Information:
Selecting a New Mortgage Product:
Flexibility in Mortgage Modification:
Virgin Money's Documentation Requirement:
Option to Change Mind:
Partnering with YesCanDo Money for Your Virgin Money Product Transfer
Working with a mortgage broker like YesCanDo Money can greatly enhance your Virgin Money product transfer experience. Here's how they can help:
Expert Guidance at Every Step
YesCanDo Money provides more than just a service; we act as a partner in your mortgage journey. Their team of experienced brokers will guide you at every step, ensuring well-informed decisions.
Access to Exclusive Deals
YesCanDo Money's strong relationship with Virgin Money often allows access to special rates and deals not commonly available to the public. Their advisors can inform you about the available fixed and tracker rates, offering advice tailored to your needs.
Hassle-Free Paperwork
Navigating mortgage paperwork can be overwhelming. YesCanDo Money takes care of most of the paperwork, ensuring everything is correctly filled out and submitted timely.
Time-Saving
By handling the complexities of the product transfer process, YesCanDo Money's brokers allow you to focus on other important aspects of your life.
Personalised Service
Recognising that every homeowner's situation is unique, YesCanDo Money offers personalised services, tailoring their advice to meet your specific requirements and ensuring a smooth product transfer.
Peace of Mind
With a track record of satisfied customers and successful product transfers, partnering with YesCanDo Money offers you peace of mind, knowing you are in capable hands.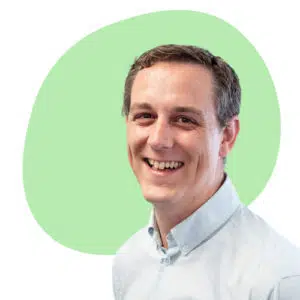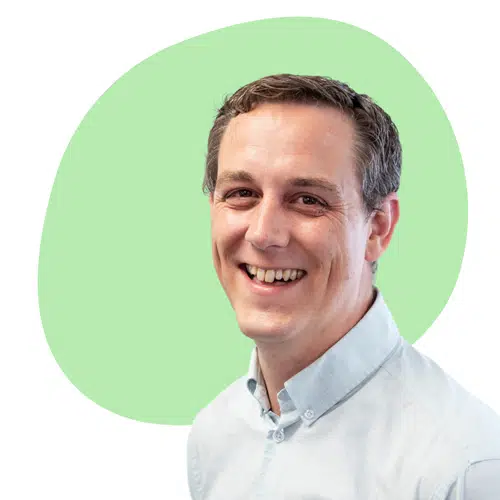 Case Study: Effortless Mortgage Switch
Grant (YesCanDo Mortgage & Protection Advisor
Challenge:
James and Emily, a couple in their early 40s, were nearing the end of their fixed-rate mortgage term with Virgin Money. Despite their busy careers and family life, they needed to secure a new mortgage deal. The prospect of researching and choosing the most advantageous deal seemed daunting, and they were keen to find a straightforward solution that would ensure the best possible outcome.
Solution:
YesCanDo Money provided the essential support James and Emily needed. One of our mortgage advisers conducted an in-depth analysis of the couple's financial situation and goals. They compared various mortgage deals from Virgin Money against 14,000 other products from over 90 lenders. Through this comprehensive comparison, YesCanDo Money found that Virgin indeed offered the best rate, perfectly matching the couple's requirements.
Outcome:
Thanks to YesCanDo Money's expert guidance and thorough market analysis, James and Emily smoothly transitioned to a 3-year fixed new mortgage deal with Virgin Money that offered them a lower interest rate. This transition not only led to financial savings but also gave them peace of mind. They greatly appreciated how YesCanDo Money transformed a potentially complex process into a simple, rewarding experience, confirming that staying with Virgin was the best decision for their situation.
Start your Virgin Money Mortgage Product Transfer Today
Navigate your Virgin Money mortgage switch with ease and expertise. Make a smooth transition with YesCanDo Money's guidance!
FAQ – Frequently Asked Questions
When navigating the Virgin Money product transfer process, several questions may arise. Here's a list of frequently asked questions to help guide you:
What is the process for a product transfer with Virgin Money?
The process for a product transfer with Virgin Money typically involves reviewing the new mortgage deals available as your current deal nears its end. You can choose a new rate up to 180 days before your existing rate expires. The transfer is usually straightforward, often requiring no additional credit checks or property valuation, and can be completed online. For personalised assistance, contacting a mortgage advisor like YesCanDo Money can simplify and optimise this process.
What happens when my fixed rate mortgage ends Virgin Money?
When your fixed-rate mortgage with Virgin Money ends, your mortgage usually reverts to Virgin Money's Standard Variable Rate (SVR). The SVR is typically higher than fixed rates, so it's advisable to consider a product transfer or remortgage 180 days before your current deal ends to secure a better rate, avoiding higher monthly repayments.
How long is a mortgage offer valid for Virgin Money?
A mortgage offer from Virgin Money is generally valid for three months from the date of issuance. This period allows you to complete the purchase or remortgage process. Extensions may be available in certain circumstances, but it's best to check with a qualified mortgage adviser.
How much can I overpay my mortgage with Virgin Money?
Virgin Money typically allows you to overpay up to 10% of your mortgage balance each year without incurring an early repayment charge. This is based on the amount owed at the start of the year. Overpayments can reduce the overall interest and the term of your mortgage.
Conclusion and Next Steps
Switching your current deal with Virgin Money is straightforward and advantageous for existing customers. With competitive rates, a seamless process, and the support of YesCanDo Money, you can ensure you're getting the best possible deal for your mortgage needs. If you're considering a product transfer or have any queries, don't hesitate to reach out to us for expert guidance and support.
By partnering with YesCanDo Money, you can navigate the Virgin Money product transfer process with ease and confidence, knowing you have a team of experts at your side.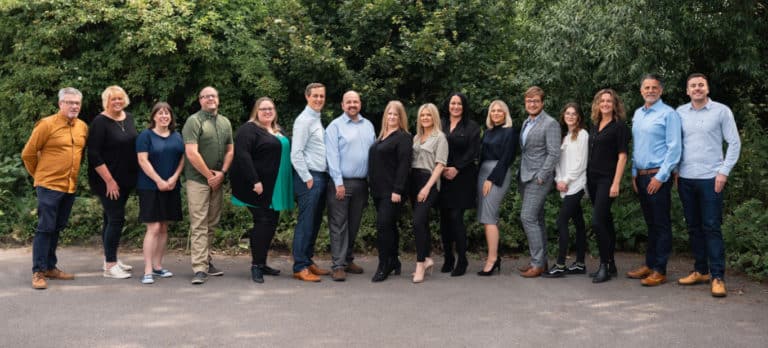 Virgin Money Product Transfer Form
Please take note of the following...
Product Transfers with Virgin Money may be available if your existing residential mortgage is either on the standard variable rate or is within 6 months of the expiry of fixed or discounted rate agreements.
Please complete and submit the below form and one of our advisors will be in touch.
More About Virgin Money Mortgages