Understanding the Nationwide Mortgage in Principle: A Step-by-Step Guide
Nationwide building society offers a Mortgage in Principle (MIP) service for individuals ready to take the first steps in the home-buying journey. This guide will explain what a MIP is, its importance, and why Nationwide is the ideal choice for you.
Add a header to begin generating the table of contents
What is a Mortgage in Principle (MIP)?
A Mortgage in Principle is also referred to as a Decision in Principle (DIP), Agreement in Principle, Mortgage Promise, or a Lending Certificate. All these are basically initial agreement made between mortgage lenders and potential borrowers which provides an estimate of how much each lender might lend depending on an evaluation of your financial circumstances and goals.
Get your mortgage in principle today! >
Importance of Mortgage in Principle
Securing a Mortgage in Principle is an essential step of home-buying in competitive housing markets, giving you an understanding of your borrowing potential as well as providing estate agents and sellers the assurance they need when making offers on properties.
Why Choose Nationwide for Your Mortgage in Principle?
Nationwide Building Society, one of the UK's premier mortgage lenders, is committed to supporting customers at each step in their home-buying journey. One way they do this is by conducting a soft credit check when applying for a Decision in Principle. This check doesn't affect your credit rating, meaning your future borrowing ability won't be impacted.
The Nationwide Difference
Nationwide stands out for its commitment to transparency and customer service throughout the mortgage process. They provide clear information about mortgage processes, help you understand how much you might be eligible to borrow, and support you as you take steps toward buying a home.
Can I get a Mortgage in Principle for all lenders?
Yes, you can obtain a Mortgage in Principle from a broker like YesCanDo Money that affirms your financial reliability without explicitly mentioning a specific lender. However, if you secure a Mortgage in Principle directly from a lender like Nationwide, it will be associated with their brand.
How to Apply for a Nationwide Mortgage in Principle
The application process for a Nationwide DIP is straightforward. You'll need to provide details about your income, your address history for the last three years, and information about any credit cards, finance agreements, and loans you have. This information helps Nationwide understand your financial situation and determine your potential borrowing capacity.
Documents Required
Applying for a Nationwide DIP requires some key documents. These include proof of your identity, such as a passport, proof of income like pay slips or bank statements, and proof of address, which could be a utility bill or a bank statement. Having these documents ready can speed up the mortgage application.

Get a Decision in Principle as a First-Time Buyer
As a first-time buyer, entering the housing market can seem intimidating. A Mortgage in Principle can give you peace of mind by giving an idea of your affordability. Furthermore, it shows estate agents and sellers that you are serious about purchasing, which can be particularly helpful in a competitive market.
How Nationwide Helps First-Time Buyers
Nationwide provides a wealth of resources and support to first-time buyers. They guide you through the process of obtaining a Mortgage in Principle, making it less intimidating. If your loan-to-value (LTV) ratio falls between 85.01% and 95%, you could qualify to borrow up to £500,000 when purchasing a house or bungalow. This support could make the experience of home buying simpler.

Get a Decision in Principle to Move Home
When planning to move home, a DIP can provide the clarity needed to make informed decisions. Knowing your potential borrowing capacity can help you determine your budget and negotiate effectively with sellers. Furthermore, estate agents may request to see a DIP before they show you a property, demonstrating its importance in the home moving process.
Nationwide's Support for Home Movers
Nationwide offers comprehensive support for those looking to move homes. They provide access to an online application portal, where you can track your application progress and download your DIP certificate for easy reference and use.
Benefits of Getting a Nationwide Mortgage in Principle
A Mortgage in Principle can streamline the home-buying process, giving you a clear picture of your budget. This can save you time by allowing you to focus on properties within your price range. Additionally, having a Mortgage in Principle can make your offer more appealing to sellers, as it demonstrates your readiness to proceed with the purchase.
Why Sellers Prefer Buyers with a MIP
From a seller's perspective, a buyer with a Mortgage in Principle is often seen as a more attractive prospect. It shows that a lender has tentatively agreed to lend the buyer a specific amount, reducing the risk of the sale falling through.
How Long Does a Nationwide Mortgage in Principle Last?
A Nationwide Mortgage in Principle is valid for 90 days. Provide yourself enough time to locate and make an offer on an ideal property within this timeframe; otherwise, reapply.
How long does a mortgage in principle with a mortgage broker last?
A Mortgage in Principle (MIP) typically lasts between 60 and 90 days, regardless of whether it's obtained through a mortgage broker or a direct lender like Nationwide. This period can vary depending on the broker or lender's policies. If you don't use your MIP within its validity period, you may need to get another one. However, it's best to confirm the exact duration with the mortgage broker as their specific policies may vary.
Get a Mortgage Agreement in Principle
Put the odds of a successful mortgage in your favour with the help of a qualified and experienced fee free mortgage broker.
What Happens After You Get a Nationwide Mortgage in Principle?
Once you receive a DIP, you can begin searching for properties within your budget. When an offer has been accepted and accepted by Nationwide directly or via your broker, complete a full mortgage application directly or indirectly with them to get approved for a mortgage loan.
Common Misconceptions About Mortgage in Principle
A common misconception about a Mortgage in Principle is that it guarantees a mortgage. However, it's important to understand that a DIP is not a mortgage offer, but an initial assessment of how much you could borrow. The actual mortgage amount is confirmed after a thorough evaluation during the full mortgage application.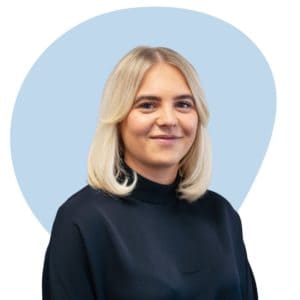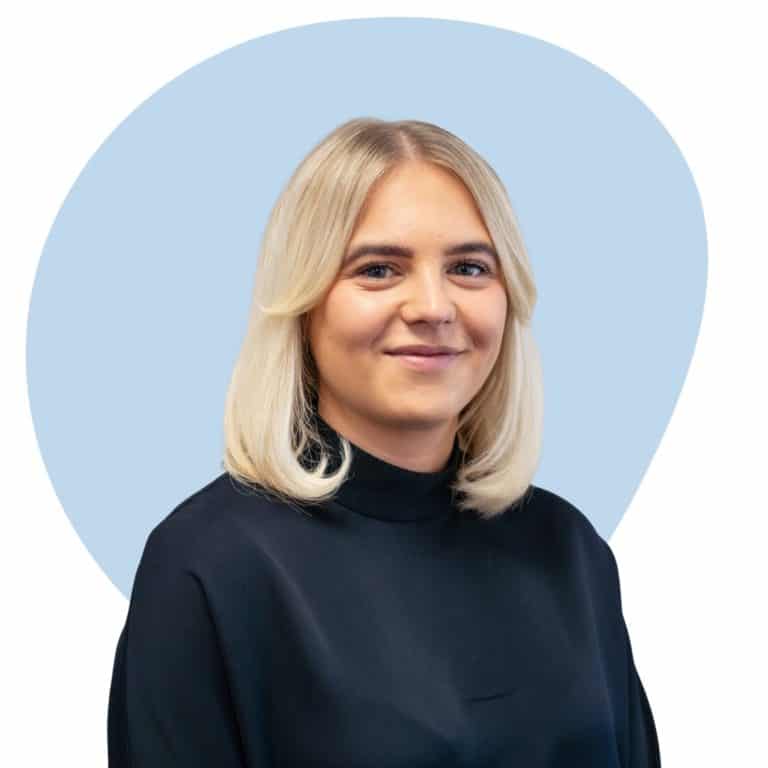 Case Study: Fast-Tracking First-Time Home Ownership with a mortgage in principle
Megan (YesCanDo Mortgage Adviser)
As a YesCanDo mortgage advisor, I had the pleasure of assisting a first-time buyer couple, Alex and Jamie, buy their very first home. They were eager to view a particular property they had fallen in love with, but they understood the importance of having a Mortgage in Principle before proceeding with the viewing. This is where our team at YesCanDo stepped in to help.

Upon an initial chat on the phone, we gathered all the necessary financial information from Alex and Jamie. We understood the urgency of their situation, and our team was immediately set to work. Because of our wide network of contacts and efficient processes, we were able to secure a Mortgage in Principle for them in just a couple of hours.

With the Mortgage in Principle in hand, Alex and Jamie attended their property viewing with confidence. They were not just potential buyers but serious contenders now. This mortgage in principle gave them the credibility they needed to make an immediate offer on the property. The estate agent got in contact with the owner and put their offer forward which resulted in their offer being accepted.

This successful experience gives a great example of the value that a mortgage broker like YesCanDo can bring to the table, particularly for first-time buyers. We were able to speed up the process and provide Alex and Jamie with the assurance and documentation they needed to which resulted in them completing and moving into their very first home.
How a Mortgage Broker Can Get You a Mortgage in Principle
Securing a Mortgage in Principle can be an integral step in the home-buying process. Working with a mortgage broker is key in simplifying this complex process and helping you obtain this essential approval. From evaluating your financial status to representing them to potential lenders, the role of a broker cannot be understated – in the following sections we'll explore in more depth how one can assist your journey toward securing this approval and further solidify your position as a serious buyer in the property market.
FAQs About Nationwide Mortgage in Principle
The following are some of the questions that are most regulary asked about Nationwide Mortgage in Principle. It might be that the answers to your questions are covered here but if not, check in with the team at YesCanDo Money today for further guidance.
Conclusion: Making Home Buying Easier with Nationwide Mortgage in Principle
Navigating the world of home buying can be challenging, but a Nationwide Mortgage in Principle can significantly streamline the process. Whether you're a first-time buyer or an existing homeowner looking to move, a DIP provides a solid foundation for your property search and negotiation process. Not only does it clarify your budget, but it also demonstrates to sellers and estate agents your seriousness as a buyer.
With Nationwide's commitment to customer satisfaction, transparent process, and comprehensive support, obtaining a Mortgage in Principle can be a straightforward, beneficial step on your path to homeownership.
Remember, while a DIP can be incredibly helpful, it's not a guaranteed mortgage offer. To secure your home loan, a full mortgage application must still be filed. As is always important when planning financial decisions, take time to assess your finances thoroughly and seek expert advice where needed.
With this knowledge in your possession, you are one step closer to finding your dream home with Nationwide.
In conclusion, Nationwide's Mortgage in Principle service is a crucial tool for any serious home buyer. It simplifies the initial stages of the home buying process, providing peace of mind and a clear direction forward. By choosing Nationwide, you choose a partner committed to supporting your home-buying journey, every step of the way.
Our Mortgage Advisor Team
At YesCanDo Money, our mission is to find you the ideal mortgage deal with the aim of not charging broker fees. As the UK's leading fee-free mortgage broker, our team of mortgage experts are committed to guiding you through the mortgage process while helping you save money along the way.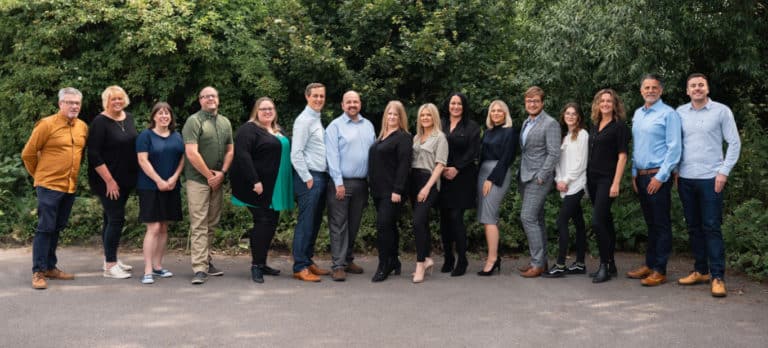 Let us know what the best time is for us to call you. We will get one of our mortgage advisors will be in touch to talk through your situation and available options.
More About Nationwide Mortgages