Platform Buy-to-Let Mortgage Guide
The Co-operative Bank presents a robust selection of buy-to-let mortgage products, each designed to cater to the unique needs of property investors. YesCanDo Money is here to guide you through every step of securing a Platform buy-to-let mortgage. Our expertise ensures a straightforward and stress-free process for acquiring a rental property mortgage.
Add a header to begin generating the table of contents
Why Choose YesCanDo Money for Your Platform Buy-to-Let Mortgage?
Planning a rental property investment is a major decision, and YesCanDo Money is dedicated to making this a positive and straightforward experience. Platform mortgages are part of The Co-operative Bank and offer an array of buy-to-let mortgage deals for property investors
Our Fee-Free Promise: We believe in transparent financial advice without hidden costs. Choose YesCanDo Money and invest in your future without extra broker fees.
Personalised Support: We understand that every financial journey is unique. Our team provides tailored mortgage solutions from Platform that align with your specific investment strategies.
Streamlined Process: Our experienced team handles all aspects of your mortgage application with Platform, ensuring a seamless experience from start to finish.
Platform's Buy-to-Let Mortgage Options
Part of The Co-operative Bank, Platform offers diverse mortgage options catering to both new and seasoned property investors, with a focus on flexible solutions for your investment goals.
Interest-Only Mortgages
An interest-only mortgage is an ideal choice for many landlords, allowing you to pay just the monthly interest and defer capital repayment. A solid repayment plan for the capital at the mortgage term's end is essential.
Repayment Mortgages
A conventional option where you pay off both interest and capital each month, gradually owning your property outright.
Fixed-Rate Mortgages
Lock in your interest rate for a set period, offering financial stability and predictability in your investment planning.
Tracker Mortgages
These variable-rate mortgages are tied to the Bank of England Base Rate, potentially offering savings when rates are low but carrying the risk of higher mortgage repayments if rates rise.
Platform's Lending Criteria for Buy-to-Let Mortgages
Navigating the requirements for a Platform buy-to-let mortgage is a journey of understanding detailed criteria that reflect the lender's commitment to responsible and successful property investing. Our team at YesCanDo Money, with their in-depth expertise in Platform's criteria, is eager to assist you every step of the way, ensuring your mortgage solution is perfectly aligned with your property investment aspirations.
Residential Homeownership
Income and Employment Stability
Loan and Portfolio Management
Product Diversity
Age and Retirement Considerations
Consumer Buy to Let (BTL) Policy
Documentation required
Incentives for a Positive Start
Residential Homeownership
Platform requires that applicants are current owner-occupiers for at least 6 months. This requirement underscores the lender's confidence in applicants with proven experience in property and financial management.
Income and Employment Stability
Loan and Portfolio Management
Product Diversity
Age and Retirement Considerations
Consumer Buy to Let (BTL) Policy
Documentation required
Incentives for a Positive Start
By choosing Platform for your buy-to-let mortgage, you are selecting a mortgage lender that values responsible investing and offers a range of benefits to support your property investment goals. Our mortgage advisors at YesCanDo Money are here to help you navigate these criteria, ensuring a seamless and rewarding mortgage experience.
Advantages of Platform Buy-to-Let Mortgage Deals
Choosing Platform for your buy-to-let mortgage needs means partnering with a lender that truly understands the nuances and opportunities in the property investment market. Platform's range of mortgage options is crafted to cater to the diverse needs of landlords and investors, ensuring value, flexibility, and comprehensive support.
Competitive Interest Rates
Platform stands out with its competitive interest rates, particularly appealing for long-term investment plans. They offer a variety of fixed interest rates—ranging from 2-year to 5-year terms—each mortgage deal is designed to provide financial stability and predictability in your investment journey. This feature is particularly beneficial for landlords who prioritise budgeting and financial planning.
Incentives for Remortgaging
Platform enriches the remortgaging experience with attractive incentives. Clients benefit from free valuations and legal fee coverage, which significantly lowers the initial costs associated with remortgaging. This approach demonstrates Platform's commitment to offering value-added services to its clients.
Soft Credit Check
Understanding the importance of credit scores, Platform conducts initial credit checks that do not impact your credit score. This thoughtful approach allows potential borrowers to explore their mortgage options with peace of mind, knowing their credit history remains unaffected.
Valuation and Legal Benefits
Platform enhances the value of its Buy-to-Let mortgages by offering one free valuation for remortgage applications, significantly easing the financial burden associated with property assessment.
Additionally, they provide legal fee assistance for remortgaging, excluding unencumbered properties. This assistance is particularly beneficial as it helps to minimise the upfront legal costs involved in the remortgaging process, making it a smoother and more cost-effective experience for borrowers.
Capital Raising Options
Platform provides flexibility through its capital raising options available via remortgages. This feature enables landlords to secure funds for various personal needs, offering a financial lifeline or supporting new investment ventures.
Diverse Letting Opportunities
Platform's inclusive approach extends to considering a wide range of letting arrangements. Properties let to housing associations and local authorities are eligible, reflecting Platform's dedication to accommodating diverse property investment strategies.
By opting for a Platform Buy-to-Let mortgage, you gain not just a financial product, but a partnership that supports and enhances your property investment aspirations. With their competitive rates, thoughtful incentives, and a broad spectrum of lending options, Platform stands as a preferred choice for savvy investors.
Restrictions and Considerations for Platform Buy-to-Let Mortgages
When considering a Platform Buy-to-Let mortgage, it's important to be aware of certain restrictions and considerations that may impact your eligibility and the terms of your mortgage. These factors are crucial in ensuring that the mortgage product aligns with your financial situation and investment strategy.
Credit History
Strong Credit Requirement: Platform places a significant emphasis on the credit history of applicants. A strong credit background is crucial, as it indicates financial responsibility and reliability. This factor is especially important for buy-to-let mortgages, where financial stability is key.

Impact of Adverse Credit: Applicants with a history of adverse credit events such as defaults, CCJs, or bankruptcy may face challenges in securing a mortgage with Platform. It's advisable to check your credit score and address any issues before applying.
Portfolio Landlord Policies
Limits on Property Portfolios: Platform may have specific policies for portfolio landlords, typically those with multiple buy-to-let properties. These policies are designed to manage risk and ensure responsible lending.

Assessment of Entire Portfolio: When applying for a new mortgage, portfolio landlords may need to provide details of their entire property portfolio. This assessment helps Platform understand the overall risk and financial commitment of the applicant.
Individual and Corporate Borrowing
Options for Individuals: Platform offers buy-to-let mortgages to individual borrowers, assessing their personal income, credit history, and investment experience.

Corporate Borrowing: If Platform offers buy-to-let mortgages to corporate entities, such as limited companies, these typically involve different criteria. Factors like company financials, structure, and investment strategy might be evaluated.
Property Use Restrictions
Eligible Property Types: Platform may have guidelines on the types of properties eligible for mortgages. This can include restrictions on property size, type, and location.

Purpose of Property: The intended use of the property is also a consideration. For instance, properties intended for holiday lets or commercial use might not be eligible under standard buy-to-let mortgage terms.
By understanding these restrictions and considerations, you can better prepare for a mortgage application with Platform and ensure that your investment plans align with their lending criteria. Our team at YesCanDo Money is here to provide expert guidance and support, helping you align your investment plans with Platform's criteria and ensuring a well-informed mortgage application process.
Platform Buy-to-Let Mortgage Rates
Selecting the appropriate mortgage rate is a pivotal element in your property investment journey. Platform's Buy-to-Let mortgage range is thoughtfully designed to cater to the diverse needs and strategies of landlords, offering a variety of rate options to suit different investment scenarios.
Variety of Rate Options
Platform provides a spectrum of fixed-rate and tracker-rate deals, ensuring there's a choice that aligns with your financial planning and investment horizon. Their rates are structured to accommodate both short-term and long-term investment strategies, offering flexibility and stability.
Understanding that market conditions and economic factors can influence mortgage rates, Platform periodically adjusts its offerings to stay competitive and relevant in the evolving market.
Explore with Our Rates Comparison Tool
To assist you in navigating through the various options and finding the one that best suits your needs, YesCanDo Money offers an intuitive Rates Comparison Tool. This mortgage calculator allows you to compare Platform's mortgage rates against the wider market, providing a comprehensive view of available options.
Utilising this tool helps you stay informed about the latest rates and terms, ensuring your choice is based on up-to-date information and aligned with your investment goals.
Platform's commitment to providing a range of buy-to-let mortgage rates means you can find a solution that resonates with your property investment strategy. With our Mortgage Rates Comparison Tool, making an informed decision becomes a more streamlined and confident process.
Ready to Explore Your Mortgage Options?
Discover the ideal Co-op Bank mortgage for your needs with YesCanDo Money. Contact us for personalised, fee-free advice and start your journey to homeownership today.
Securing Your Mortgage with YesCanDo Money
Embarking on your property investment journey can be both exciting and daunting. At YesCanDo Money, we offer an independent mortgage service tailored to navigating the complexities of the mortgage landscape, ensuring your experience with Platform's buy-to-let mortgage is seamless and successful. Here's how we support you from start to finish: Talk to a mortgage adviser in our mortgage team today!
1) Initial Consultation: Personalised Financial Assessment
Your journey with us begins with a personal consultation where we assess your financial situation, property investment goals, and any specific needs or concerns you have. This initial step is crucial in setting the stage for sound mortgage solutions tailored to your unique circumstances.
2) Mortgage Matching: Finding the Perfect Fit
Leveraging our extensive knowledge of Platform's buy-to-let products, we match you with the mortgage options that best suit your investment profile. Whether you're a first-time landlord or an experienced investor looking to expand your rental income, we ensure the mortgage aligns perfectly with your financial objectives.
3) Application Assistance: Streamlining the Process
We simplify the mortgage application process by gathering all necessary documentation and completing the paperwork on your behalf. Our team stays up-to-date with Platform's criteria and policies to ensure a smooth and efficient submission.
4) Constant Communication: Keeping You Informed
Throughout the process, we maintain open and transparent communication – providing regular updates on your mortgage application, answering all your questions, and ensuring you feel fully informed and confident in your decisions.
5) Finalising with Care: Ensuring the Best Terms
As we near the mortgage approval, we meticulously review Platform's offer, confirm all details are in your favour, and provide guidance on accepting the terms. Our goal is to secure the best possible conditions for your investment.
6) Post-Completion Support: Ongoing Relationship
Even after your mortgage is finalised, our relationship with you continues. We offer ongoing support for any future mortgage-related needs, whether it's renegotiating terms, considering additional properties, or just answering your queries. With YesCanDo Money, you're not just getting a mortgage broker — you're gaining a partner invested in your success as a property investor.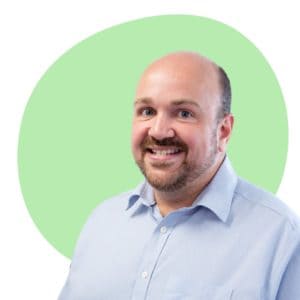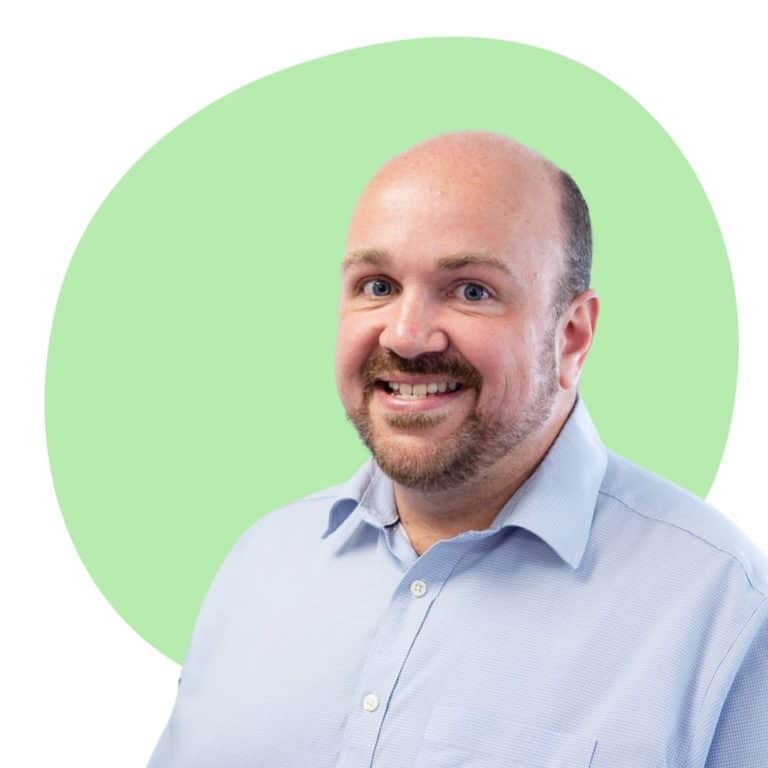 Case Study: Successful Platform Buy-to-Let Mortgage Application
Tom (YesCanDo Mortgage & Protection Advisor
Challenge:
A first-time property investor approached YesCanDo Money, facing difficulties navigating the complex buy-to-let mortgage market. Despite having a stable income and a clear investment strategy, they were overwhelmed by the array of mortgage options and specific lender criteria.
Solution:
YesCanDo Money's experienced mortgage advisors conducted a detailed financial assessment, considering the client's unique needs and investment goals. They provided tailored advice, highlighting Platform's buy-to-let mortgage as the optimal choice. The team then guided the client through the mortgage application process, handling documentation and liaising with Platform to ensure a smooth submission.
Outcome:
My client successfully secured a competitive 5-year fixed rate buy-to-let mortgage, thanks to YesCanDo Money's guidance. They purchased a promising rental property and began their journey as a property investor with confidence, fully supported by our ongoing advisory services.
Ready to Explore Your Mortgage Options?
Discover the ideal Co-op Bank mortgage for your needs with YesCanDo Money. Contact us for personalised, fee-free advice and start your journey to homeownership today.
Your Co-op Bank Buy-to-Let Mortgage FAQs Answered by YesCanDo Money
Got questions? We have answers. From the specifics of Platform part of the Co-op Bank mortgage products to the details of the application process, we cover all the bases to ensure you're fully informed.
Is Platform part of The Cooperative Bank?
Yes, Platform is a trading name used by The Cooperative Bank for its intermediary mortgage business. It specialises in providing a range of mortgage products, including homeowner mortgages and buy-to-let mortgages, through intermediaries.
Are buy to let mortgages hard to get?
Obtaining a buy-to-let mortgage can be challenging, depending on your financial situation and the lender's criteria. Factors like credit history, income, and property type play significant roles in the approval process.
Do I need a salary for a buy to let mortgage?
Yes, most lenders, including Platform, require a minimum annual salary for a buy-to-let mortgage. This ensures that borrowers have stable income sources aside from potential rental income.
Is it illegal to rent out a house without a buy to let mortgage?
Renting out a property without a buy-to-let mortgage can breach the terms of a standard residential mortgage and may be considered illegal. It's important to have the correct mortgage type for property rental.
What is the best buy to let mortgage rate?
The best buy-to-let mortgage rate depends on your specific needs and market conditions. Rates vary based on factors like loan-to-value ratio, property type, and borrower's financial status.
Do banks do buy to let mortgages?
Yes, many banks offer buy-to-let mortgages. These are specialised mortgage products designed for properties intended to be rented out to tenants.
Does Co-operative Bank do mortgages?
Yes, The Co-operative Bank offers a range of mortgage products, including residential and buy-to-let mortgages, under its trading name Platform.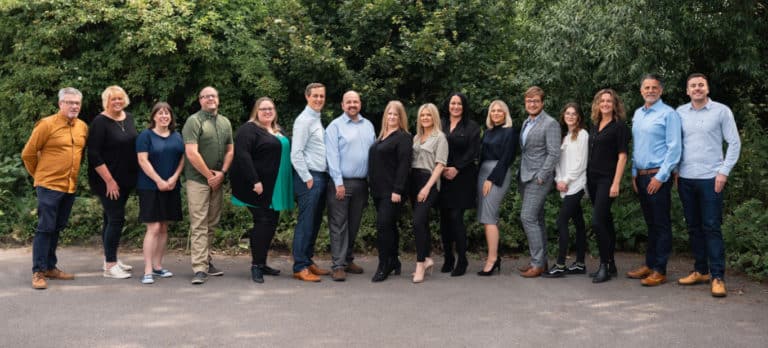 Fee Free Mortgage Advisors
FREE dedicated support throughout, we have full-market access to the best mortgage rates & deals. We do everything for you, for free! Call us, WhatsApp us, or fill in our contact form and let us know what the best time is for us to call you. We will get one of our mortgage advisors will be in touch to talk through your situation and available options.
More About The Co-operative Bank Mortgages