Platform part of The Co-op Bank Mortgages
The Co-operative Bank presents a robust selection of mortgage products, each designed to cater to the unique needs of home buyers and those looking to remortgage. From those stepping onto the property ladder for the first time to seasoned landlords expanding their portfolios, the Co-op Bank's mortgage options offer flexibility, security, and tailored financial solutions.
Add a header to begin generating the table of contents
Why Choose Co-op Bank for Your Mortgage?
The Co-op Bank stands out in the mortgage sector by providing products tailored to a range of needs and circumstances. Their competitive rates, flexible terms, and comprehensive mortgage products serve first-time homebuyers to seasoned property investors alike.
Co-op Bank's Commitment to Homeowners and Buyers
Co-op Bank stands out from its competition with its dedication to customer satisfaction and support, providing the tools and advice necessary for making informed mortgage decisions. Their personalised service ensures each borrower finds a mortgage solution tailored specifically for them and their situation.
Explore Co-op Bank's Mortgage Product Range
Selecting a mortgage can be an important decision, and Co-op Bank offers many different solutions so that you can find one that meets your individual needs. The fee-free advisors at YesCanDo Money can assist in understanding each product offered by Co-op Bank as well as their potential advantages; here's more information:
Homeowner Mortgages with Co-op Bank
Navigating the world of mortgages can be complex, but at YesCanDo Money, we're here to make it simpler and more approachable. Let's explore the Co-op Bank's homeowner mortgage options, tailored to fit every stage of your property journey.
First Time Buyers
Stepping into your first home is a big milestone. Co-op Bank offers a range of mortgage options to make this step a reality for first-time buyers.
Fixed Rate Mortgages: Lock in your interest rate for predictable monthly payments, ideal for budgeting in your new financial journey.
Tracker Mortgages: These mortgages move with the market, potentially offering savings when interest rates are low, perfect for those comfortable with some variability.
Variable Rate Mortgages: Offering flexibility, these mortgages adjust with market changes, suitable for those who can adapt to fluctuating payments.
Home Movers
Moving home? Co-op Bank's mortgages for home movers are designed to make your transition as smooth as possible.
Home Mover Fixed Rate Mortgages: Enjoy the certainty of fixed monthly payments, making financial planning easier as you move to your new home.
Home Mover Tracker Mortgages: Stay in tune with the market. These mortgages could offer lower payments when interest rates drop, ideal for the economically savvy mover.
Mortgage Porting: If you love your current Co-op Bank mortgage rate, you might be able to 'port' it to your new home, keeping the same terms while you move.
Platform Remortgage with Co-op Bank
Looking to remortgage? Co-op Bank remortgage deals offer a range of options to cater to your changing needs, whether you're seeking better rates, different mortgage terms, or other financial goals.
Securing Your Best Rate: Move to a mortgage with more favorable terms to potentially lower your monthly payments and save money over time.
Releasing Equity: Access the equity built up in your home for significant expenses, investments, or to enhance your lifestyle.
Debt Consolidation: Consolidate your debts into your mortgage, potentially reducing your monthly outgoings and streamlining your financial commitments.
Further Advance: If you need extra funds, you can borrow more against your current property, subject to approval.
Product Transfer: If you're happy with Co-op Bank but want to change your mortgage product, transferring is a straightforward process with minimal paperwork.
At YesCanDo Money, we're here to guide you through the remortgaging process with Co-op Bank. Our expert advisors provide personalised, fee-free advice to help you make the best decision for your financial situation. Contact us for a friendly chat about your remortgage options.
Buy to Let Mortgages with Co-op Bank
Are You Looking to Rent Out Property? Co-op Bank's Buy-to-Let Mortgages Are Tailored Specifically to Landlords! Their loan values range from £25,001 up to £750,000, supporting both small-scale investors as well as larger-scale ones.
Bank's Buy to Let mortgages are tailored to meet the needs of landlords, whether you're starting out or expanding your portfolio.
Fixed Rate Mortgages: Lock in your interest rate for a set period, providing stability and ease in financial planning for your rental property.
Tracker Rate Mortgages: Opt for a mortgage that adjusts with the Bank of England base rate, suitable for landlords comfortable with variable payments.
Interest-Only Mortgages: Pay only the interest each month, with a plan to repay the loan amount at the end of the term, ideal for maximising cash flow.
Portfolio Expansion: Whether you're buying your second property or your tenth, Co-op Bank offers solutions to help you expand your rental property portfolio.
Refinancing Options: Refinance your existing Buy to Let mortgages to potentially secure better rates and terms, enhancing the profitability of your investments.
Introducing the Energy Saving Home Improvement Plan
Partnering with the Energy Saving Trust, Co-op Bank also provides options to finance energy-efficient home improvements, which could lead to long-term savings and a reduced environmental footprint.
Ready to Explore Your Mortgage Options?
Discover the ideal Co-op Bank mortgage for your needs with YesCanDo Money. Contact us for personalised, fee-free advice and start your journey to homeownership today.
Co-op Bank Mortgage Eligibility Criteria
Navigating the eligibility requirements for a mortgage can be tricky. To help make sure you find one that perfectly matches your circumstances, we advise consulting one of our fee-free mortgage advisors who can offer personalised advice tailored specifically towards understanding and meeting Co-op Bank criteria.
Here is an overview of Platform mortgage criteria to qualify for a Co-op Bank mortgage:
Age Requirements: Applicants must be 18 years or older at the time of application and under 75 at the mortgage's maturity.
Residency Status: Permanent residency in the UK or EU is required, or a minimum two-year UK residency with an indefinite right to remain.
Credit History: A clean credit history is essential, with no defaults or CCJs over £100 in the last six years, and no IVAs, Scottish Trust Deeds, bankruptcies, or instances of property repossession in the same period.
Income Stability: A consistent and permanent income is crucial to ensure the affordability of ongoing mortgage repayments.
Property Specifications: The property must be habitable, marketable, structurally sound, and insurable, conforming to standard construction guidelines. It should be located within England, Wales, or Scotland, and not be affected by issues such as structural movement or land contamination.
Loan-to-Value (LTV) Ratio: The LTV ratio can be up to 90% of the property's purchase price or value, with certain conditions for new builds or additional borrowing.
Raising Funds: When borrowing additional funds through Co-op Bank, the minimum loan amount required for additional borrowing is £5,000. This applies if you already have an existing mortgage with them but wish to borrow additional sums on top of it; perhaps for home improvement.
For a tailored understanding of how these criteria apply to your situation, our fee-free mortgage advisors are at your service. They can guide you through the process, ensuring you make an informed decision on your mortgage choice.
Mortgage Switch: Your Guide to Co-operative Bank Mortgage Transfers
Are you considering a change in your mortgage with The Co-operative Bank? Good news! If you meet certain criteria, switching your mortgage can be a smooth process, potentially leading to better rates and savings. Here's what you need to know:
Eligibility for Switching Your Mortgage
To be eligible for a mortgage switch with The Co-operative Bank, you should:
Be an existing Co-operative Bank, Platform mortgages, or Britannia mortgage customer.
Have a mortgage account that's up-to-date, with no missed payments in the last year.
Not have a shared ownership or shared equity mortgage.
Own a property that's not currently rented out, unless you're serving abroad in the Armed Forces.
Have a minimum remaining mortgage balance of £5,000.
Have a loan-to-value (LTV) ratio of up to 90%.
Benefits of Switching Rate with The Co-Operative Bank
Switching your mortgage product with The Co-operative Bank could be financially beneficial, especially if your current mortgage deal is about to end. Here are some perks you can expect when you switch:
A selection of products, some with and others without a product fee.
No legal fees to worry about.
No credit search is required, keeping your credit score intact.
Usually, no new property valuation is needed.
The flexibility to make up to 10% overpayments each year without facing early repayment charges.
Switching your mortgage could be a strategic move to align your mortgage with your current financial situation. If you're curious about how this could work for you or if you have any questions, our team at YesCanDo Money is ready to assist. We provide free, expert advice to help you navigate your mortgage switch with confidence. Let's explore your options together and find a mortgage solution that fits your life.
Ready to Explore Your Mortgage Options?
Discover the ideal Co-op Bank mortgage for your needs with YesCanDo Money. Contact us for personalised, fee-free advice and start your journey to homeownership today.
Understanding Your Mortgage Options: A Deep Dive
The Co-op Bank's mortgage selection is designed to fit a variety of financial needs and aspirations. With options ranging from the stability of fixed-rate mortgages to the adaptability of tracker and interest-only plans, it's important to grasp the nuances of each to make the best choice for your situation.
Are the choices of mortgages becoming overwhelming for you? Don't fret: our YesCanDo Money mortgage advisors are here to help! We offer no-commitment, free advice to guide your search for a suitable mortgage product and discuss potential next steps with you.
Capital Repayment and Interest-Only Mortgages
When selecting a mortgage, the decision between capital repayment and interest-only options will significantly impact your financial planning.
Capital Repayment Mortgages:
Predictable Payments: Each month, part of your payment goes towards both the loan capital and the interest, gradually reducing the debt over the mortgage term.
Equity Building: With each monthly mortgage payment, you increase your equity in the property, leading to full ownership by the end of the term.
Financial Planning: Ideal for those who prefer a clear, structured repayment plan.
Interest-Only Mortgages:
Lower Monthly Outgoings: Your monthly payments cover only the interest, not the capital, resulting in lower monthly costs.
Repayment Strategy: You'll need to have a solid plan also known as a repayment vehicle when you come to repay the full loan amount at the end of the term. This can include sources such as investments, savings, or selling the property.
Cash Flow Management: The interest-only option is suitable for those who can manage larger lump sum payments in the future.
Understanding Different Rate Options
The Co-op Bank offers a range of rate options to match your financial preferences and risk appetite. Whether you're looking for stability or flexibility, we can help you find a mortgage rate that suits your financial plan.
For any questions or guidance, our YesCanDo Money mortgage advisers are at your service, offering free advice to help you understand your options and make informed decisions. Feel free to reach out for support.
Fixed-Rate Mortgages:
Choosing a fixed-rate mortgage with the Co-op Bank means securing your interest rate for a predetermined period. This financial tool is particularly beneficial for those who prioritise stability in their budgeting. Here's what you can expect:
Guaranteed Consistency: With guaranteed consistency in mind, your interest rate remains constant to protect your monthly payments from fluctuations in the economy at large.
Budgeting Ease: With no change in your mortgage payments during the fixed term, you can plan your finances with greater certainty.
Financial Security: During volatile economic periods, the fixed rate offers a shield against rising interest rates, providing a sense of financial security.
Tracker Mortgages:
A tracker mortgage offers a dynamic approach, adjusting your interest rate in line with the Bank of England base rate. This type of mortgage can be particularly attractive when the base rate is low. The advantages include:
Direct Correlation to Base Rate: If the base rate falls, so do your mortgage payments, potentially saving you money.
Flexibility: This mortgage type allows you to benefit from decreases in the interest rate, offering a chance to pay less when economic conditions are favourable.
Transparency: The rates are typically set at a fixed percentage above the base rate, so you can easily understand and anticipate changes in your payments.
Variable Rate Mortgages:
Variable rate mortgages from Co-op Bank are tied to its standard variable rate (SVR), which may fluctuate over time at its discretion. They're best suited for those prepared for unpredictable monthly costs – here is what to keep in mind:
Potential for Lower Payments: If the SVR goes down, your mortgage payments could decrease accordingly.
Adaptability: Your mortgage adjusts to the economic climate, which can be beneficial in a declining rate environment.
Risk and Reward: While there is a risk of rates increasing, there is also the potential reward of saving on interest costs when rates are low.
Interest-Only Mortgages:
An interest-only mortgage requires you to only make monthly interest payments on your loan balance; principal repayment will come due at the end of its term. While this can reduce monthly outgoings significantly, a good plan should also be put in place for repaying this later balance – here's what this entails:
Lower Monthly Payments: Since you're only covering the interest, your monthly payments will be less than with a capital repayment mortgage.
Repayment Strategy Required: You'll need a reliable plan to repay the principal at the end of the term, which could involve saving separately, investing, or planning to sell the property.
Flexibility: This option can be advantageous for those with variable income or for investors who plan to sell the property in the future.
Capital Repayment Mortgages:
A capital repayment mortgage is the traditional route to full homeownership, where you pay off both the interest and the principal over the mortgage term. This method is designed for those who want a clear path to owning their home outright. Benefits include:
Steady Home Equity Build-Up: Each payment increases your equity in the property, leading to full ownership by the end of the term.
No End-Term Balances: Unlike interest-only mortgages, interest-only loans do not leave you with a remaining balance to settle at the end of their terms.
Predictable Repayment Schedule: Your loan repayment schedule will remain consistent each month and provide long-term financial planning opportunities.
By understanding these mortgage options in-depth, you can make more informed choices that align with both your financial goals and lifestyle needs.
Carefully considering each type of mortgage product available and its suitability against your financial circumstances and future goals will allow you to select the most appropriate product. For added assistance and personalised guidance during this selection process, our team of expert mortgage advisors is on hand.
Ready to Explore Your Mortgage Options?
Discover the ideal Co-op Bank mortgage for your needs with YesCanDo Money. Contact us for personalised, fee-free advice and start your journey to homeownership today.
How YesCanDo Money Can Assist with Your Co-op Bank Mortgage Journey
Platform was bought by the Co-op Bank in September 2022, since this date we have encountered customers of Platform mortgages being confused regarding their options and who they need to speak to.
Feel free to talk with one of our mortgage advisers at YesCanDo Money who has many years of experience and a deep understanding of both Platform and Co-operative bank offerings. With access to both mortgage lender's operating systems, we can guarantee mortgage advice and options tailored to meet your specific needs.
Porting is a pivotal feature of Platform's mortgage services. Let's delve into the details.
Customised Service
Recognising the uniqueness of each financial scenario, YesCanDo Money offers a tailored service. They dedicate time to understand your specific requirements and provide advice that's right for you.
Market Analysis
The advisors at YesCanDo Money conduct a comprehensive review of the Co-op Bank's mortgage options. They assess these against the broader market to ensure you're getting the most suitable mortgage for your situation.
Ongoing Guidance
The mortgage process can be intricate, but YesCanDo Money is there to simplify it for you. They're available to address your queries, explain the nuances, and support you at every stage of your mortgage journey.
Expertise at Your Service
With extensive knowledge of the Co-op Bank's procedures, YesCanDo Money's advisors can streamline your mortgage application, aiming for a smooth and efficient experience.
Transparent, Fee-Free Advice
At YesCanDo Money we are committed to transparency, offering our advisory services without any fees. This ensures you get unbiased, value-focused advice to make informed decisions without any financial pressure.
Strategic Planning
Beyond finding you a mortgage, YesCanDo Money assists with long-term planning. They help you understand how your mortgage integrates into your broader financial picture and prepare for future financial milestones.
Custom-Tailored Mortgage Solutions
YesCanDo Money understands that your mortgage needs are as individual as you are. They pride themselves on creating mortgage solutions that are as unique as their clients, ensuring a perfect fit for your financial landscape.
Insight into Mortgage Trends
Staying abreast of the latest trends, YesCanDo Money's advisors closely monitor the mortgage market, surveying a wide array of lenders. This insight ensures that your mortgage decision is informed by the most current market conditions, benefiting your financial well-being now and in the future.
By choosing YesCanDo Money for your Co-op Bank mortgage, you gain a knowledgeable ally, dedicated to guiding you towards a successful financial future.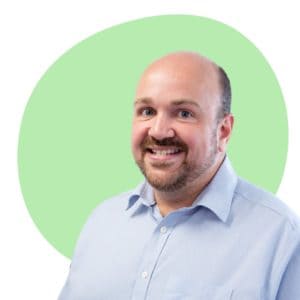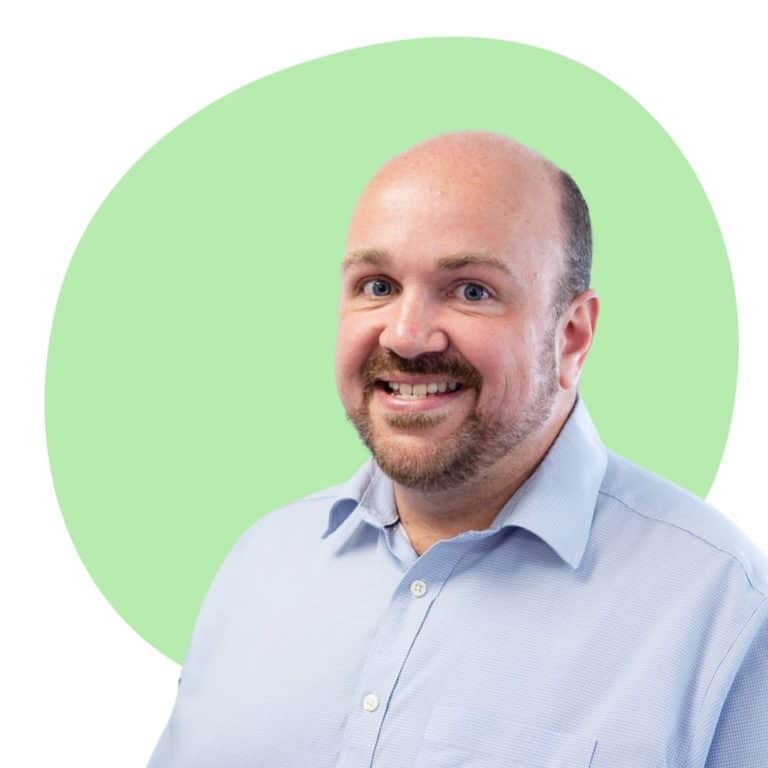 Case Study: Seamless Remortgage to Co-op Bank
Tom (YesCanDo Mortgage & Protection Advisor
Challenge:
John and Sarah approached us for their first remortgage. As newbies to the process, they were looking for a competitive rate and a smooth transition. They were initially overwhelmed by the myriad of options and the complex jargon of the mortgage world.
Solution:
At YesCanDo Money, we took the reins, guiding them through the entire process. After a comprehensive market review, we identified that the Co-operative Bank offered the best rate that suited their financial situation. We handled all the paperwork and communication, ensuring John and Sarah were informed and comfortable at every step.
Outcome:
The remortgage to Co-op Bank was a success. John and Sarah secured a favourable rate, reducing their monthly payments significantly. They were thrilled with the seamless experience and the professional yet personal touch YesCanDo Money provided. Their first remortgage journey was not only stress-free but also an educational experience, empowering them for future financial decisions.
Ready to Explore Your Mortgage Options?
Discover the ideal Co-op Bank mortgage for your needs with YesCanDo Money. Contact us for personalised, fee-free advice and start your journey to homeownership today.
Assessing Your Mortgage Affordability with The Co-op Bank
Understanding your financial capacity for a mortgage is crucial. The Co-op Bank's affordability assessment is designed to ensure that you choose a mortgage that fits comfortably within your financial landscape.
Discover how much mortgage you can afford with our free helpful Mortgage Affordability Calculator.
Income and Expenditure Review
This step involves a detailed evaluation of your income sources against your monthly expenses. The bank aims to determine a realistic mortgage payment that aligns with your financial situation.
Credit Score Consideration
Your credit score plays a pivotal role in determining mortgage affordability. A higher score can lead to better terms, while a lower score might impact your borrowing limits and interest rates.
Employment and Income Stability
Stability in employment and income is key. The Co-op Bank examines your job history and income consistency to ensure you can maintain mortgage payments.
Debt-to-Income Ratio Analysis
This ratio indicates how much of your income is allocated towards debt repayment. A lower ratio suggests a healthier financial status for taking on a mortgage.
Future Financial Prospects
The bank also considers potential changes in your financial circumstances, like retirement or career transitions, to ensure the mortgage remains manageable in the long term.
With YesCanDo Money's guidance, you can navigate the Co-op Bank's affordability assessment with confidence, ensuring you select a mortgage that suits your financial needs.
Understanding Co-op Bank's Mortgage Rates, Terms, and Fees
Navigating the landscape of mortgage finance can be complex, but understanding the specifics of mortgage rates, terms, and fees is crucial in making an informed decision. The Co-op Bank designs its mortgage products with the goal of accommodating a variety of financial situations, ensuring that prospective homeowners can find a match for their unique circumstances.
Mortgage Rates
The Co-op Bank offers a spectrum of mortgage rates, which include fixed, variable, and tracker options. The rate you choose will directly impact your monthly payments and the total interest paid over the life of your mortgage. A lower rate can significantly reduce the overall cost of your loan, while a higher rate might offer other benefits, such as more flexibility. Use our mortgage interest rates comparison tool to find the best mortgage rates for you.
Mortgage Terms
The term of your mortgage—how long you have to repay it—can vary widely, from short-term options to 30 years or more. The length of your mortgage term affects your monthly payments; longer terms lead to lower monthly payments but result in more interest paid over time, whereas shorter terms have higher monthly payments but less interest cost in the long run.
Fees
Understanding the fees associated with a mortgage is just as important as the rates and terms. The Co-op Bank may charge arrangement fees, valuation fees, and early repayment charges, among others. These fees should be factored into the total cost of your mortgage to fully grasp the financial commitment you're making.
Monthly Payments
Your monthly mortgage payment is a combination of principal and interest, determined by the rate, term, and loan amount. Knowing this amount is vital for budgeting and ensuring that you can comfortably afford your home over the long term.
Overall Mortgage Loan Cost
The total cost of your mortgage includes the principal, interest, and any applicable fees. This figure represents the full financial responsibility of your mortgage, making it essential to understand before committing to a loan.
At YesCanDo Money, we understand that this information can be a lot to take in. That's why our team of expert advisors is on hand to help break down these concepts and guide you through the process. We offer free, no-obligation advice to help you find the Co-op Bank mortgage that's a perfect fit for your financial needs.
Ready to Explore Your Mortgage Options?
Discover the ideal Co-op Bank mortgage for your needs with YesCanDo Money. Contact us for personalised, fee-free advice and start your journey to homeownership today.
Your Co-op Bank Mortgage FAQs Answered by YesCanDo Money
Got questions? We have answers. From the specifics of Platform part of the Co-op Bank mortgage products to the details of the application process, we cover all the bases to ensure you're fully informed.
Are Platform part of The Co-operative Bank?
Platform is a trading name for The Co-operative Bank's mortgage operations and has been part of the family for many years, focusing on offering tailored mortgage solutions. They seamlessly blend their expertise with the bank's ethos of customer-centric services.
Do The Co-operative Bank do mortgages?
Absolutely, The Co-operative Bank offers a variety of mortgage options for different needs, including fixed-rate and tracker mortgages, aiming to help you buy your home with confidence and support.
What is the standard variable rate for the Coop bank mortgage?
The Co-operative Bank's standard variable rate (SVR) for mortgages can vary. It's the rate your mortgage will revert to after an initial deal period. For the current rate, it's best to check directly with the bank as it fluctuates with the market.
What are products in mortgage?
Mortgage products refer to the various types of mortgages available to borrowers, such as fixed-rate, tracker, or interest-only mortgages. Each product has unique features and terms to suit different financial situations and home-buying goals.
What is Platform's mortgage rates?
Platform's mortgage rates are competitive and they offer a range of options, including fixed and tracker rates. The exact rate you're offered will depend on factors like your deposit size and credit history. It's best to get a personalised quote for the most accurate rate.
Can I overpay my Platform mortgage?
Yes, you can make overpayments on your Platform mortgage which could reduce the overall amount of interest you pay and potentially shorten your mortgage term. However, check if there are any limits or early repayment charges.
What is Platform SVR?
Platform's Standard Variable Rate (SVR) is the interest rate that your mortgage will default to after any introductory offer period ends. This rate can fluctuate, so for the latest SVR, it's always a good idea to contact Platform directly.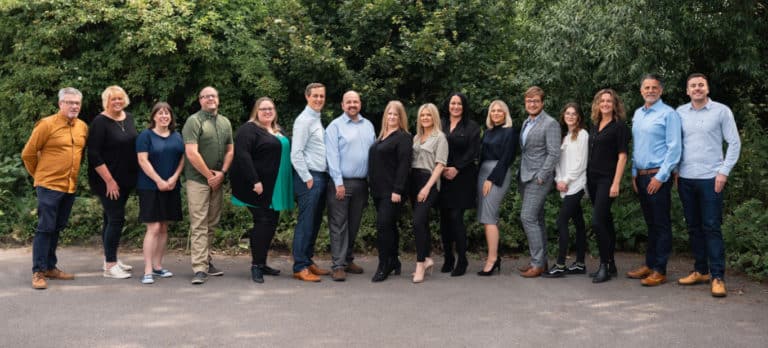 Fee Free Mortgage Advisors
FREE dedicated support throughout, we have full-market access to the best mortgage rates & deals. We do everything for you, for free! Call us, WhatsApp us, or fill in our contact form and let us know what the best time is for us to call you. We will get one of our mortgage advisors will be in touch to talk through your situation and available options.
More About The Co-operative Bank Mortgages