Platform Product Transfer Mortgage Switch
As a leading mortgage broker, we know how crucial it is to find the right mortgage to match your financial aims. Platform, part of The Co-operative Bank, is a respected lender with a product transfer option to switch your current mortgage to one that better fits your needs. This guide provides a clear overview of Platform's product transfer process so you fully understand how it works.
Add a header to begin generating the table of contents
Understanding Platform part of the Co-Operative Bank Product Transfer
Navigating the landscape of mortgage products can be complex, but a product transfer with Platform offers a streamlined way to get a new interest rate before your existing deal ends. Whether you're looking to reduce your interest rate, change the type of mortgage, or adjust the term, a product transfer could be the solution you need without the full process of remortgaging.
Eligibility for a Smooth Transition
To ensure a smooth transition through Platform's product transfer, it's essential to meet certain criteria:
Affordability: Platform will verify the affordability of your new mortgage product. As your mortgage broker, we ensure that your financial details are accurately represented to align with Platform's requirements, guaranteeing a suitable and affordable mortgage option for you.
Residency: You must be a residential customer and occupy the property associated with the mortgage as your primary residence. If it's a Buy to Let property, different criteria will apply.
Payment History: Being up-to-date on your mortgage payments is crucial. This demonstrates to Platform that you're a reliable borrower, which is a key factor in eligibility.
Ready to Begin Your Platform Product Transfer? Fill in our quick and easy Platform Product Transfer Form.
Platform Product Transfer: How to Apply
Navigating a product transfer application with Platform (part of The Co-operative Bank) can be complex, but with us as your fee free mortgage broker, it's a straightforward process. Here's how we make it happen:
Get in Touch: Start by reaching out to our helpful advisors. We're here to listen and understand your needs.
Tailored Advice: You'll recieve expert mortgage advice, helping you choose the best product transfer option for you.
We Handle It: From the application form to the paperwork we communicate with Platform and manage it all for you, ensuring a smooth transition.
With our support, your mortgage transition is not just stress-free—it's a thoughtful advancement towards your financial well-being.
Timing Your Transfer Perfectly
With our guidance, you can take advantage of Platform's option to start the product transfer process up to 180 days in advance of your current deal's expiration. We'll help you determine the optimal time to secure a new rate, ensuring a smooth financial transition without any last-minute pressures.
Important Considerations
Completing a product transfer comes with several key factors to consider, and we're here to shed light on each one:
Repayment Methods: Selecting a repayment method is a major decision, so we are here to assist with helping you understand the consequences of your transfer and also to make sure you are making the right decision.
Mortgage Sub-Accounts: With our expertise, if you have multiple sub-accounts we'll make the transition as seamless as possible for each one, managing details so that you can remain focused on the bigger picture.
Property Moves: If you're planning to move or need to update the named parties on your mortgage during the transfer, we'll guide you through the extra steps required.
Mortgage Term: The term of your new product should be a step towards your financial goals. We'll strategise with you to ensure your mortgage term aligns with your future plans.
Additional Borrowing: Should you require extra funds, we'll discuss how this integrates with your product transfer, providing a clear understanding of your options.
Interest-Only Mortgages: Extending the term of an interest-only mortgage requires careful consideration. We'll help you weigh the implications to make a well-informed decision.
For any of these scenarios, a detailed discussion with us is essential. We're dedicated to guiding you through these considerations with attention and expertise, ensuring that your product transfer is a strategic move toward your financial goals.
Start your Platform Mortgage Product Transfer Today
Navigate the Platform mortgage switch with ease and expertise. Make a smooth transition with YesCanDo Money's guidance!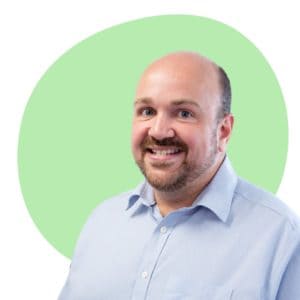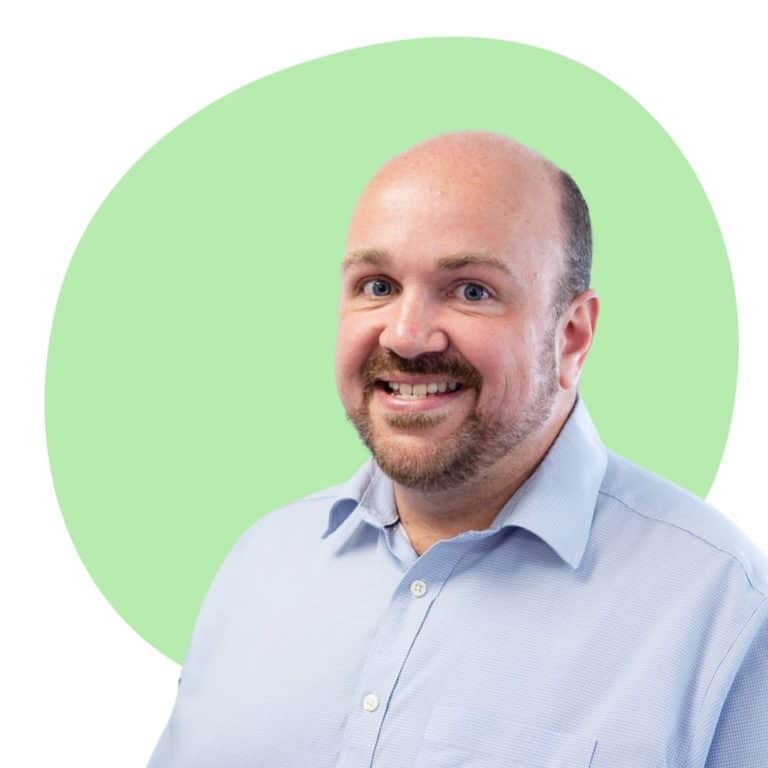 Case Study: Navigating a Smooth Product Transfer
Tom (YesCanDo Mortgage & Protection Advisor
Challenge:
John and Mary were facing a significant increase in the fixed rate and therefore to the inevitable monthly payment increases. With a tight budget and a baby on the way, they needed a solution that would provide financial stability without the extensive process of remortgaging.
Solution:
As their mortgage advisor, I assessed their situation and recommended a product transfer with Platform. We capitalised on their good payment history and the equity in their home to secure a new deal with a lower interest rate. I guided them through the paperwork, ensuring they understood each step.
Outcome:
John and Mary successfully transitioned to a more affordable mortgage product, maintaining their monthly expenses and gaining peace of mind during this pivotal life event. Their gratitude for a seamless process and financial relief was immensely rewarding for our team.
Advantages of Choosing a Product Transfer
When considering your mortgage options, a product transfer with Platform presents a host of advantages designed to cater to your evolving financial needs.
Why Opt for a Product Transfer?
A product transfer may be beneficial to:
Secure a lower interest rate, reducing your monthly payments.
Switch from a variable rate to a fixed-rate mortgage for more predictable payments.
Shorten your mortgage term to save on interest over the life of the loan.
Advantages of Choosing a Product Transfer
A product transfer offers a strategic opportunity to align your mortgage with your current financial outlook and goals. As your mortgage broker, we're here to guide you through this decision and ensure it serves your best interests. Let's explore all the advantages a product transfer may bring and how we're here for you every step of the way.
Why Opt for a Product Transfer?
Opting for a product transfer can be advantageous for several reasons:
Secure a Lower Interest Rate: Transitioning to a product with a more favourable interest rate could reduce your monthly payments and overall cost savings.
Stabilise Payments: Switching from a variable-rate to a fixed-rate mortgage can offer the predictability of consistent payments.
Reduce Mortgage Term: Shortening your mortgage term can lead to long-term interest savings, helping you become mortgage-free sooner.
The Product Transfer Journey
Your journey to a product transfer begins with a conversation with us. Here's how we assist you:
Initial Consultation: Initial Consultation: Reach out to us so that we can start the mortgage application process and provide a thorough breakdown of its steps and required documentation.
Documentation Preparation: Let us assist in gathering and organising all the required documents to facilitate a smooth application process.
Process Guidance: We'll explain the entire mortgage process, including any waiting periods or immediate actions required, so you know exactly what to expect.
Potential Costs Involved
Opting for a product transfer with Platform, part of the Co-operative Bank can be a cost-effective decision. We aim to make the financial aspects of a product transfer clear and manageable by helping you understand any associated fees, such as:
Early Repayment Charges: If the transfer occurs before the end of your current mortgage term, we'll help you assess any early repayment charges.
Exit Fees: Should there be any exit fees when moving to a new mortgage deal, we'll ensure you're fully informed.
No Legal Fees: One of the benefits of a product transfer with Platform is that there are typically no legal fees involved. This can make the process more affordable compared to other options.
No Need for a Credit Search: Another advantage is that a product transfer usually doesn't require a credit search. This means the process won't impact your credit score.
No Need for a New Property Valuation in Most Cases: In most instances, a product transfer won't require a new property valuation. This can save both time and money, making the process smoother and more efficient.
However, keep in mind that there may be a transfer of equity fee. Also, if you're considering changing the ownership of the property, additional costs such as legal fees may apply.
Exploring Alternatives
Together, we'll explore all avenues, ensuring the chosen path is the best fit for your situation. This might include:
Remortgaging: We'll compare remortgaging with other mortgage providers to potentially secure lower interest rates. To learn more read our Ultimate Platform Remortgage Guide >
Overpayments: If suitable, we'll discuss making overpayments to reduce your mortgage balance and the total interest paid, saving you money in the long run.
Your financial well-being is our top priority, and we're here to make sure that your product transfer is not just a transaction, but a step towards achieving your financial aspirations.
Frequently Asked Questions
How long do Coop bank product transfers take?
Product transfers with the Co-op Bank can begin as early as 180 days before your current deal ends. To ensure a smooth transition, it's best to apply at least 30 working days before your deal expires.
Do the cooperative banks do mortgages?
Indeed, the Co-operative Bank provides a variety of mortgage options to suit different needs and preferences. Get in touch with us for fee-free mortgage sourcing and support.
What are the mortgage rates today?
Mortgage rates are subject to frequent changes. To ensure you have the most current and favourable rate information, we recommend speaking with one of our fee-free mortgage advisors or using our mortgage rates comparison tool for up-to-date comparisons.
What is the standard variable rate for the Coop Bank mortgage?
The Standard Variable Rate (SVR) at The Co-operative Bank for Platform mortgages may adjust in response to changes in the base rate. However, the SVR isn't solely determined by the base rate—it's influenced by a variety of factors. For the most accurate and recent SVR, it's best to consult directly with the bank or one of our fee-free mortgage advisors.
Conclusion and Your Next Steps
Opting for a Platform product transfer through us can provide a mortgage solution that's personalised and beneficial. With our knowledge, we'll make sure you understand eligibility, the application, fees, and other choices. If you're weighing a product transfer or want more details, contact us for tailored guidance and assistance. We aim to help navigate your mortgage choices so you secure the best result for your financial future.
Start your Platform Mortgage Product Transfer Today
Navigate the Platform mortgage switch with ease and expertise. Make a smooth transition with YesCanDo Money's guidance!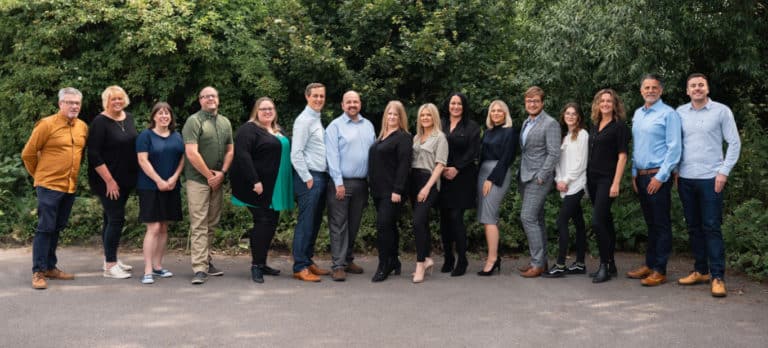 Platform Product Transfer Form
Part of The Co-operative Bank: Platform Existing Customers
Please take note of the following...
Product Transfers with Platform may be available if your existing residential mortgage is either on the standard variable rate or is within 6 months of the expiry of fixed or discounted rate agreements.
Please complete and submit the below form and one of our advisors will be in touch.
More About Platform Mortgages