Platform Porting Mortgage with YesCanDo Money
Platform, a part of the Co-operative Bank, offers a range of mortgage products designed to suit the various needs of homeowners. This guide details the specifics of Platform's mortgage porting, underlining its features, benefits, and the exclusive advantages of managing the porting process with YesCanDo Money.
Add a header to begin generating the table of contents
Understanding a Platform Mortgage Porting for Existing Customers
Porting is a pivotal feature of Platform's mortgage services. Let's delve into the details.
Since The Co-operative Bank took over Platform in September 2022, customers of Platform we have encountered many customers who have been confused regarding their options.
Feel free to talk with one of our mortgage advisers at YesCanDo Money who possesses a comprehensive understanding of both Platform and Co-operative bank offerings. With access to both mortgage systems, we can guarantee a successful porting process tailored to meet your specific needs.
What is Porting?
Porting with Platform involves moving your existing mortgage rate from one property to another while keeping the original mortgage agreement, subject to meeting Platform's lending criteria. With YesCanDo Money, this translates to a seamless transition when moving house, ensuring your current mortgage terms move from your old mortgage with you to your new property.
Why Consider Porting with Platform through YesCanDo Money?
Choosing to port your mortgage through us provides you with many benefits, from retaining favourable mortgage terms to potentially saving on monthly payments.
Key Features of Platform's Mortgage Porting
The porting service with Platform, facilitated by YesCanDo Money, includes:
Borrowing Flexibility: Increase, decrease, or maintain your mortgage balance based on new property value and personal financial changes.
Early Repayment Charges Consideration: We help you understand and navigate ERCs, aiming to minimise these costs whenever possible.
Interest Rate Retention: Porting your mortgage allows you to retain your competitive rate, which could offer savings compared to current rates.
Options Offered by Platform for Moving Home
When you're planning to move home with a Platform mortgage, YesCanDo Money is here to guide you through two primary options, ensuring your transition is as smooth and beneficial as possible.
Option 1: Retain Your Existing Mortgage Deal
Porting your existing mortgage deal with Platform through YesCanDo Money offers a straightforward way to transfer your current mortgage terms to your new property. We assist you in navigating this option with ease, ensuring you understand and benefit from every aspect:
Borrow More: If your new home is more expensive, we can guide you on how to increase your borrowing while keeping your current deal for the original loan amount. This means you could potentially continue enjoying the benefits of your current mortgage rate for the existing loan, while only the additional borrowing would be subject to new rates and terms.
Borrow Less: Downsizing or moving to a more affordable property? We'll help you reduce your borrowing while keeping the advantageous terms of your current mortgage. This might also mean lower ERCs, which we will thoroughly explain and help minimise.
Borrow the Same: If you're looking to borrow the same amount, we ensure that your transition to the new property is seamless, maintaining your existing mortgage terms without any additional cost.
Option 2: Switch to a New Mortgage Deal
If your current mortgage deal is nearing its end, or if there are more beneficial rates available, switching to a new mortgage deal can be advantageous. Platfrom call this a product transfer. YesCanDo Money will assist you in exploring and securing a new deal that aligns with your financial goals and the market's best offerings:
Tailored Mortgage Solutions: We'll present you with options that match your financial situation and future plans, ensuring that your new mortgage deal is both affordable and advantageous.
Navigating Market Rates: Our expertise in the current mortgage market allows us to find competitive rates and deals, potentially leading to long-term savings and financial stability.
Connect with a Platform Mortgage Porting Expert
Navigate the intricacies of Platform (part of the Co-Operative Bank) mortgage porting seamlessly with YesCanDo Money. Get fee free advice on your mortgage transition with experienced and helpful guidance.
Mortgage Porting Timing Challenges
Navigating the timing between selling your current home and purchasing your new one is a critical aspect of the mortgage porting process with Platform. YesCanDo Money provides expert advice to manage this transition smoothly:
Managing Early Repayment Charges (ERCs)
If there's a gap between selling your old property and buying the new one, an early repayment charge might apply. Our team at YesCanDo Money collaborates with you to understand Platform's policies and helps you plan the best course of action to minimise or avoid paying an early repayment charge, depending on your specific circumstances.
Coordinating the Move
We assist in aligning the timelines of your sale and purchase. This coordination is crucial to ensure a seamless transition and to prevent unnecessary financial strain. Our focus is on making your move as smooth as possible, avoiding interim financial solutions that might not be in your best interest.
At YesCanDo Money, we tailor our advice and support to your unique situation during your home moving journey with Platform, ensuring every decision is informed, strategic, and aligned with your financial goals.
The Platform Porting Process with YesCanDo Money
Navigating the porting process with us ensures a cost-effective and hassle-free experience.
Step-by-Step Guide to a Seamless Platform Mortgage Porting
Initial Consultation: Our journey together starts with a friendly chat to understand your needs and aspirations.
Gathering Documents: We'll guide you through the document preparation, liaising directly with Platform to streamline the process.
Approval Process: With us, the approval process is demystified and efficiently managed, keeping you informed at every stage.
Completion: We'll cross the t's and dot the i's, ensuring a smooth transition to your new home.
Required Documents: Simplifying the Process
At YesCanDo Money, we simplify the collection of essential documents for mortgage porting. We guide you through preparing income proofs, including recent payslips for employed clients or tax returns for self-employed individuals, to accurately reflect your financial situation. In addition, we help you gather necessary identity verification documents like passports or driving licenses and ensure you have all the details about your new property ready, streamlining the process for your convenience.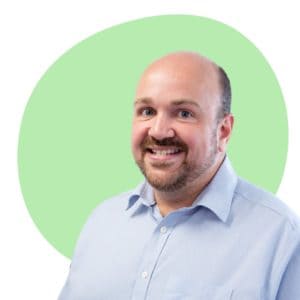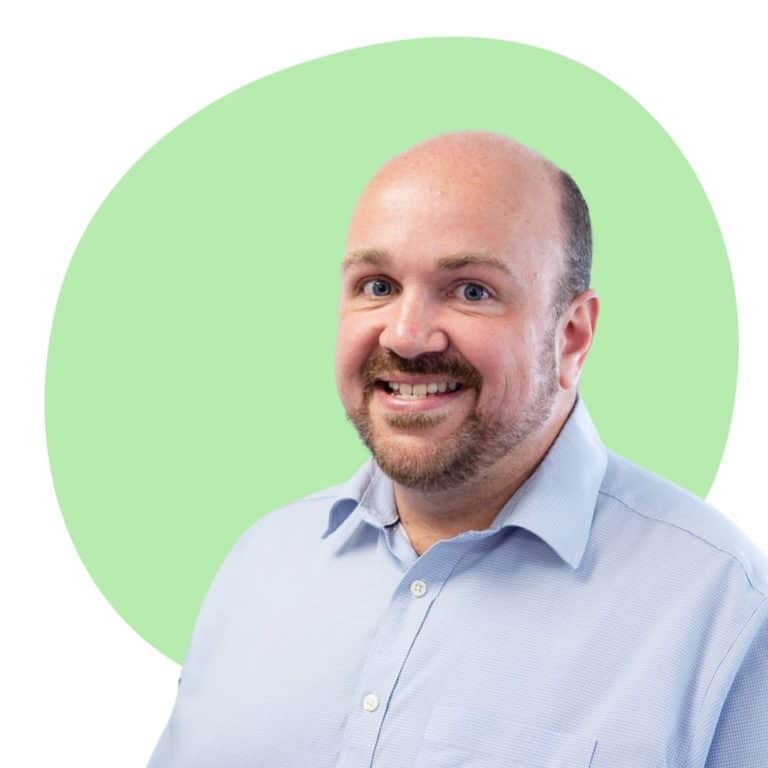 Case Study: The Beck Family's Smooth Mortgage Porting Experience with YesCanDo Money
Tom (YesCanDo Mortgage & Protection Advisor
Challenge:
My customers, the Beck family needed to port their current Platform mortgage to a more spacious home, suitable for their growing needs. However, they were concerned about navigating the complexities of the porting process, ensuring they could retain their favourable mortgage terms, and managing the timing of their property sale and new purchase.
Solution:
YesCanDo Money stepped in to provide expert guidance. We began with an in-depth consultation to understand the Becks' specific requirements and financial situation. Our team then meticulously guided them through the document preparation process, ensuring all necessary paperwork was in order. We also advised on the best strategies to manage the timing of their sale and purchase to minimise any potential early repayment charge that would need to be paid.
Outcome:
With our assistance, the Beck family successfully ported their mortgage to their new property. They managed to retain the advantageous terms of their existing mortgage and smoothly navigated the transition with minimal stress. The family moved into their new home with confidence, grateful for the personalised and professional service provided by YesCanDo Money.
Connect with a Platform Mortgage Porting Expert
Navigate the intricacies of Platform (part of the Co-Operative Bank) mortgage porting seamlessly with YesCanDo Money. Get fee free advice on your mortgage transition with experienced and helpful guidance.
Assessing Your Mortgage Affordability with The Co-op Bank
Understanding your financial capacity for a mortgage is crucial. The Co-op Bank's affordability assessment is designed to ensure that you choose a mortgage that fits comfortably within your financial landscape.
Discover how much mortgage you can afford with our free helpful Mortgage Affordability Calculator.
Income and Expenditure Review
This step involves a detailed evaluation of your income sources against your monthly expenses. The bank aims to determine a realistic mortgage payment that aligns with your financial situation.
Credit Score Consideration
Your credit score plays a pivotal role in determining mortgage affordability. A higher score can lead to better terms, while a lower score might impact your borrowing limits and interest rates.
Employment and Income Stability
Stability in employment and income is key. The Co-op Bank examines your job history and income consistency to ensure you can maintain mortgage payments.
Debt-to-Income Ratio Analysis
This ratio indicates how much of your income is allocated towards debt repayment. A lower ratio suggests a healthier financial status for taking on a mortgage.
Future Financial Prospects
The bank also considers potential changes in your financial circumstances, like retirement or career transitions, to ensure the mortgage remains manageable in the long term.
With YesCanDo Money's guidance, you can navigate the Co-op Bank's affordability assessment with confidence, ensuring you select a mortgage that suits your financial needs.
Frequently Asked Questions
Addressing common queries to provide clarity on Platform's mortgage porting process.
Is it a good idea to Port your mortgage?
Porting your mortgage can be a wise choice, particularly if you have a favourable interest rate compared to current market rates. It enables you to keep your existing mortgage terms when moving to a new property, potentially saving on interest costs and avoiding early repayment charges. However, it's essential to consider your individual financial situation and future plans before deciding.
Can mortgage brokers port mortgages?
Yes, mortgage brokers can facilitate the porting of mortgages. They offer valuable expertise and guidance throughout the process, helping to assess whether porting is the best option for you, managing paperwork, and liaising with the lender. Brokers can also compare porting with other options, like remortgaging, to ensure you make an informed decision.
Can you be refused porting a mortgage?
Porting a mortgage can be refused by the lender if you do not meet their current lending criteria or if the new property doesn't meet their requirements. Changes in financial circumstances, credit issues, or a significant change in the property's value can impact eligibility. It's crucial to discuss your situation with the lender or a mortgage broker to understand your options.
What does porting mean in mortgages?
Porting in mortgages refers to the process of transferring your existing mortgage product, with its rates and terms, from one property to another. This allows you to maintain your current mortgage deal when you move homes, avoiding the need to pay early repayment charges and potentially keeping a more favourable interest rate.
What are the disadvantages of porting a mortgage?
Disadvantages of porting a mortgage include potential limitations on borrowing amount or property type by the lender, the possibility of undergoing a new approval process, and not always being able to secure the best market rates if your current rate is higher. It's also worth noting that not all mortgages are portable.
What is the process of porting a mortgage?
The process of porting a mortgage involves notifying your current lender about your intention to move and applying the existing mortgage to a new property. You'll undergo a new mortgage application form which we will complete for you as well as any associated paperwork, including property valuation and affordability checks. If approved, the mortgage terms are transferred to the new property, often involving administrative work and potential fees including a valuation fee.
Can I port my mortgage without selling?
Porting a mortgage typically requires selling your current home and buying a new one, as the mortgage and existing mortgage rate are transferred from one property to a new property. However, in some unique scenarios, lenders may allow porting without selling, like in cases of divorce or inheritance. It's essential to discuss specific circumstances with your lender or a mortgage broker.
Connect with a Platform Mortgage Porting Expert
Navigate the intricacies of Platform (part of the Co-Operative Bank) mortgage porting seamlessly with YesCanDo Money. Get fee free advice on your mortgage transition with experienced and helpful guidance.
Platform Porting vs. Remortgaging with YesCanDo Money
When considering your mortgage options, choosing between porting your existing Platform mortgage and opting for remortgaging is a significant decision. YesCanDo Money has a team of experienced Mortgage Advisers on hand to guide you through these choices, ensuring you understand the benefits of each option and can make the best decision for your unique situation.
Benefits of Porting with Platform
Continuity: Porting allows you to maintain your current mortgage terms with Platform, providing stability and predictability in your financial planning.
Potential Savings: By porting, you may avoid or minimise Early Repayment Charges (ERCs), especially beneficial if you have a fixed-rate deal with a favourable interest rate. This can result in significant cost savings compared to taking out a new mortgage with possibly higher rates.
Simplicity: The process of porting is often simpler than applying for a new mortgage, as it involves fewer changes to your existing mortgage terms.
Benefits of Remortgaging
Better Terms: Remortgaging can offer more favourable terms, especially if your financial circumstances have improved or if market conditions are favourable. This might include lower interest rates, different mortgage types, or more flexible terms.
Increased Flexibility: Remortgaging provides an opportunity to switch to a different lender, potentially accessing better deals or services that suit your current needs.
Equity Release: If your property's value has increased, remortgaging could allow you to release equity for other investments, home improvements, or debt consolidation.
Partnering with YesCanDo Money for Your Platform Mortgage Porting
Choosing YesCanDo Money for your Platform mortgage porting or remortgaging process offers several advantages:
Expert Guidance: Our experienced team provides expert advice, helping you navigate the complexities of either porting or remortgaging.
Exclusive Deals: As a trusted broker, we have access to exclusive mortgage deals, including offers that might not be directly available to consumers.
Personalised, Fee-Free Service: Our approach is tailored to your unique circumstances, ensuring that the advice and options presented are aligned with your financial goals.
Comprehensive Support: We offer continuous support throughout the entire mortgage process, from initial consultation to completion, making it as seamless and stress-free as possible.
Conclusion
Whether you're considering porting your mortgage with Platform or exploring the possibilities of remortgaging, YesCanDo Money is committed to providing you with all the information and support you need.
Since the Co-operative bank took over Platform in September 2022 we have experienced customers of Platform being confused with what options they have.
Please have a chat with a mortgage adviser from our team who will have a deep understanding of the Platform and the Co-operative bank offerings, we have access to both mortgage systems so will be able to ensure your porting process is successful and meets your unique needs.
For more information or to start your Platform mortgage porting process, contact YesCanDo Money—your stress-free porting experience is just a call or click away and have a chat with a mortgage adviser.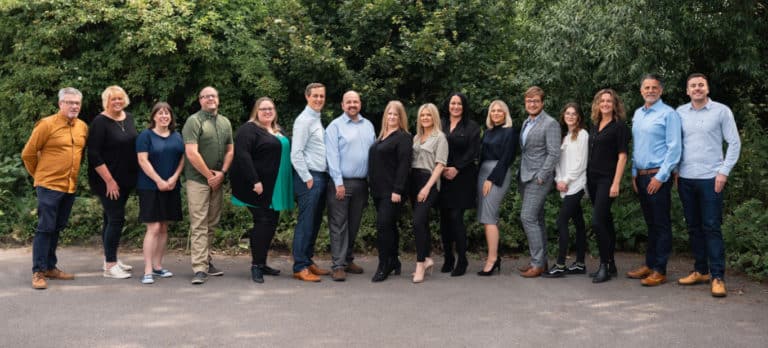 Fee Free Mortgage Advisors
FREE dedicated support throughout, we have full-market access to the best mortgage rates & deals. We do everything for you, for free! Call us, WhatsApp us, or fill in our contact form and let us know what the best time is for us to call you. We will get one of our mortgage advisors will be in touch to talk through your situation and available options.
More About The Co-operative Bank Mortgages