HSBC Buy-to-Let Mortgage Guide
Navigating the world of buy-to-let mortgages can be intricate. With YesCanDo Money by your side, you're not alone on this journey. This guide delves into HSBC's buy-to-let mortgage offerings and how YesCanDo Money ensures a smooth experience for you.
Add a header to begin generating the table of contents
Why Choose YesCanDo Money for Your Buy-to-Let Mortgage?
Embarking on a buy-to-let venture is a significant decision. Here's why partnering with YesCanDo Money can make all the difference:
Our Fee-Free Service
At YesCanDo Money, we believe in transparent services. Our fee-free approach ensures you receive top-notch advice without any hidden costs. This means you can focus on the investment without worrying about additional charges from us.
Personalised Assistance
Every individual has unique financial needs. Our team takes the time to understand your aspirations, ensuring we find the best mortgage solution tailored just for you. We'll assess your financial situation, and property goals, and align them with HSBC's offerings.
Seamless Communication
Mortgage applications involve multiple steps. We handle all the intricacies, from documentation to communication with HSBC, ensuring a hassle-free process for you. Our dedicated team will be your single point of contact, simplifying the process.
HSBC's Buy-to-Let Mortgage Offerings
HSBC, one of the world's premier banks, provides an impressive variety of buy-to-let finance options tailored specifically for both novice landlords and established property moguls alike.
Types of Buy-to-Let Mortgages
Selecting an optimal mortgage type is integral to successful investment strategy and financial planning. At HSBC, our mortgage products cater specifically to different needs to offer maximum flexibility while meeting various investment goals. Let's examine each product in more depth to help make an informed decision.
Interest Only Buy-to-Let Mortgages
Interest-only mortgages are a prevalent choice among buy-to-let investors. This option allows landlords to pay only the interest monthly, deferring the capital amount until the mortgage term concludes. By opting for this, landlords can minimise their monthly outgoings. However, it's crucial to note that while this can provide short-term financial relief, landlords must have a robust repayment strategy in place for the end of the loan term to ensure they can cover the principal amount.
Capital and Interest Mortgages
A more traditional approach where monthly payments chip away at both the interest and the principal, gradually reducing the debt. This ensures that by the end of the mortgage term, the property is entirely yours.
Fixed Rate Buy-to-Let Mortgages
Shield yourself from market fluctuations. Lock in a stable interest rate for an initial period, typically 2-5 years. This predictability can be crucial for budgeting and financial planning.
Tracker Mortgages
For those comfortable with market dynamics, these mortgages have interest rates that adjust based on the Bank of England Base Rate. While they offer potential savings during low-rate periods, they can also increase if the base rate rises.
Remortgaging Your Buy-to-Let Property
Remortgaging refers to switching your existing mortgage for a different one with either your current lender or another. Remortgaging offers buy-to-let landlords various advantages over time, including lower interest rates, release equity, or altered terms on the mortgage contract. Here's what you should know:
Benefits of Remortgaging
Remortgaging can potentially reduce your monthly payments if you secure a mortgage with a lower interest rate. Additionally, if your property's value has increased, you might release some equity, providing funds for property improvements or further investments.
Avoiding an Early Repayment Charge
When considering remortgaging, it's essential to be aware of early repayment charges. These are fees you might incur if you decide to switch your mortgage before the end of its agreed term. ERCs can vary depending on your mortgage product and mortgage lender. For instance, at HSBC, the early repayment charge is a percentage of the amount you repay early. It's crucial to factor in these charges when evaluating the overall cost and effectiveness of remortgaging.
Factors to Consider
Before considering your buy-to-let remortgage, carefully assess your property value, remaining mortgage term, and changes in rental income potential. Consulting one of our fee-free mortgage advisors will provide insight into available solutions based on your current unique circumstances.
Lending Criteria for HSBC Buy-to-Let Mortgages
For applicants to qualify for a buy-to-let mortgage from HSBC, the following criteria must be considered:
Homeownership: At least six months have elapsed since you became the owner and resident in your current residence before you can apply for a buy-to-let mortgage.

Minimum Annual Salary: At least £25,000 annual salary must be earned, exclusive of rental income.

Loan-to-Value Ratio (LTV): Your maximum borrowing should not surpass 75% of the property value.

Portfolio Landlords: HSBC does not cater to portfolio landlords for buy-to-let mortgages.

Rental Income: If all mortgage applicants are lower-rate taxpayers, the annual rental income should be at least 125% of the mortgage payments. However, if any applicant is a higher-rate taxpayer, the annual rental income should be at least 145% of the mortgage payments.

Borrowing Limit: The total buy-to-let borrowing with HSBC, including the amount you wish to apply for, should not exceed £2 million.
When considering a property for a buy-to-let mortgage with HSBC, ensure that:
The property is situated in the UK.

The property is not classified as a House of Multiple Occupancy (HMO) like those typically used for student accommodations.

The property is eligible for either an assured shorthold tenancy (AST) or a company let agreement.

The property's valuation is at least £75,000.

The property has secured an energy performance certificate (EPC) with a rating of at least 'E'. This rating will be verified during the property's valuation process.
When preparing your mortgage application, be ready to provide:
Information about your Personal Income, including all sources of earnings.

Employment details, such as your current role, employer, and how long you've been employed.

A breakdown of your monthly Outgoings, including bills, other monthly repayments, and significant expenses.

Details about the Rental Property Costs, including anticipated monthly rent, maintenance expenses, and other related costs.
HSBC Buy-To-Let Mortgage Rates
When considering a Buy-to-Let mortgage with HSBC, it's essential to be informed about the prevailing rates and how they might impact your investment. HSBC, being a global banking giant, offers competitive rates that cater to a diverse range of property investors. Whether you're a first-time landlord or an experienced property mogul, understanding HSBC's rate structure can be pivotal in maximising your returns.
Interest Rates and Influencing Factors
Your interest rate isn't just a number. Factors like the Loan to Value ratio (LTV) play a pivotal role in determining it. A higher LTV often results in higher interest rates, so understanding this can be crucial for financial planning. Also, understand what the standard variable rate is and how to avoid paying it.
HSBC Buy-To-Let Mortgage Rates: Compare Interest Rates
Welcome to our brand-new Personalised Rates Tool! Developed to offer precision and user-friendliness, this innovative tool scans over 14,000 mortgage products from more than 90 lenders – so that we can deliver rates tailored to meet the unique requirements of each borrower's financial circumstances.
How It Works:
Provide Your Details: Start by entering fundamental details like property value, the loan amount you're aiming for, your age, and the desired mortgage duration.
Instant Results: In a matter of moments, the tool presents you with a personalised rate, spotlighting the top 5 rates sourced from a vast pool of over 90 lenders.
Expert Support: Our dedicated mortgage team with its helpful mortgage advisors, enriched with years of industry experience, is always at your service. Their insights and guidance ensure you're consistently making the best choices for your financial future.
By harnessing the power of our Personalised Rates Tool, you're not just accessing numbers but a wealth of knowledge. It empowers you to traverse the mortgage terrain with confidence and clarity. And, as always, our fee-free mortgage advisor, backed by years of expertise, is here to guide and support you every step of the way.
Securing Your Best Mortgage Deal and Application Process with YesCanDo Money
Starting your buy-to-let journey might seem daunting, but with YesCanDo Money, it becomes a seamless experience. We're here to guide you from the initial inquiry to the final approval, ensuring you're well-informed and confident in your mortgage choices.
Initial Consultation
Begin with a one-on-one discussion with our experts. Lay out your aspirations, and let's chart out the best path forward. We'll assess your current financial situation, understand your property goals, and provide a roadmap for your buy-to-let journey.
Securing the Best Mortgage Deal for You
Once we've collected all of your details, our next step will be scouring the mortgage market on your behalf to identify a product and rate combination that fits best with your financial circumstances and property goals. Our aim isn't just to find you an appropriate loan – rather we want you to take advantage of competitive rates with favourable terms that cater directly to you!
Preparing Your Application
From credit checks to property valuations, we guide you in assembling a compelling application. We'll ensure all documents are in order, enhancing the chances of a successful application.
Submitting to HSBC
With every detail meticulously checked and all required documents in place, we handle the submission to HSBC on your behalf. There's no need for you to communicate with the bank directly; we take care of all interactions, ensuring a smooth and efficient process.
Tracking and Updates
Stay in the loop. We provide regular updates, ensuring you're always informed about your application's progress. Whether it's a query from HSBC or a stage completion, you'll be the first to know.
Finalising the Mortgage
With all the pieces in place, we help finalise the mortgage details, ensuring a successful culmination of your buy-to-let journey. From understanding the fine print to ensuring all terms are favourable, we'll be by your side.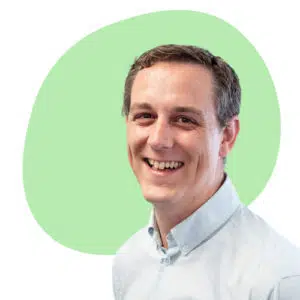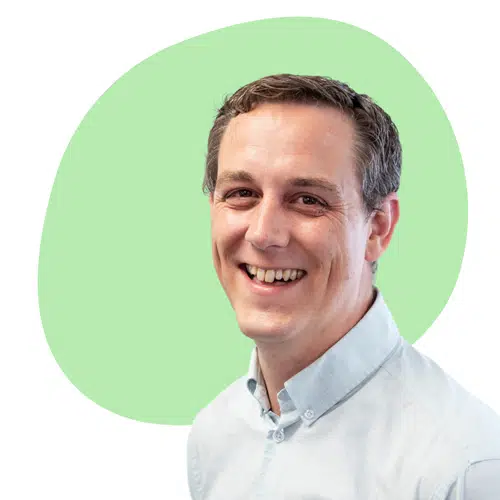 Case Study: From Residential Homeowner to Successful Buy-to-Let Landlord
Grant (YesCanDo Mortgage & Protection Advisor
Challenge:
Jane, a long-time residential homeowner, faced the complex task of converting her existing home into a rental property. She aimed to enter the buy-to-let market while simultaneously purchasing a new residence for herself. The dual transition posed financial and logistical challenges, with Jane unsure of the mortgage intricacies and property valuation.
Solution:
YesCanDo Money stepped in, offering Jane expert guidance. We demystified the buy-to-let mortgage process, ensuring she secured the best terms for her rental property. Additionally, our team assisted Jane in finding and financing a new home that met her preferences and budget.
Frequently Asked Questions (FAQs)

We understand that buy-to-let mortgages can be complex. Here's a quick FAQ section to address some common queries about HSBC's buy-to-let mortgages.
What is the current buy to let mortgage rate?
HSBC buy-to-let mortgage rates depend on numerous variables, including your loan-to-value ratio and product choice. To stay updated with current rates it is advisable to visit their official website or consult a mortgage advisor.
Does HSBC allow consent to let?
Yes, HSBC may grant 'consent to let' to homeowners who wish to rent out their property temporarily. However, specific criteria must be met, and there might be changes to the mortgage terms.
What is the minimum amount for a buy to let mortgage?
At HSBC, the minimum buy-to-let mortgage amount typically starts from £25,000, depending on individual circumstances and the value of the property. Additionally, borrowers should note that the maximum loan-to-value (LTV) ratio offered is 75%.
How much deposit do I need for a buy to let mortgage?
The minimum HSBC buy-to-let mortgage typically requires at least 25% down; thus the maximum loan-to-value ratio typically sits around 75%.
Are buy to let mortgages hard to get?
Obtaining a buy-to-let mortgage can be more challenging than a standard residential mortgage. Lenders, including HSBC, assess potential rental income, personal income, and the property's value. Meeting the specific criteria and having a good credit history can ease the process for potential customers.
Conclusion
Investing in a buy-to-let property is a major financial step, and selecting the appropriate mortgage product is crucial. With the diverse mortgage options from HSBC and the expert guidance of YesCanDo Money, investors are positioned to make sound decisions on what they can expect to borrow. Our commitment to fee-free, transparent, and personalised advice streamlines the mortgage journey. As you progress in your investment endeavours, always remember that having the right support and information is key to realising your property aspirations.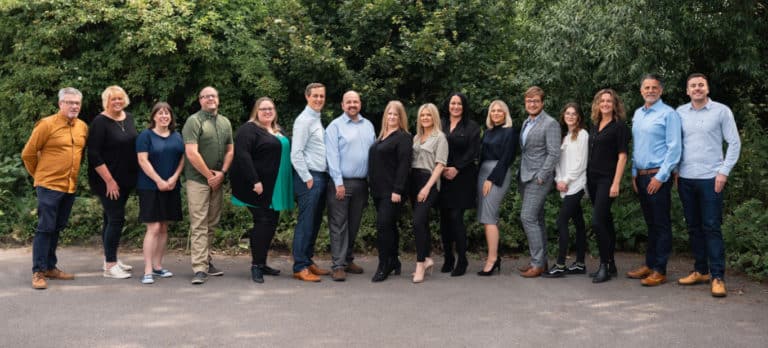 Fee Free Mortgage Advisors
FREE dedicated support throughout, we have full-market access to the best mortgage rates & deals. We do everything for you, for free! Call us, WhatsApp us, or fill in our contact form and let us know what the best time is for us to call you. We will get one of our mortgage advisors will be in touch to talk through your situation and available options.
More About HSBC Mortgages