HSBC Product Transfer Overview
As one of the world's largest banking and financial services organisations, HSBC is committed to providing its customers with flexible and tailored mortgage solutions. For existing HSBC mortgage customers, the bank offers an attractive option to switch their current HSBC mortgage deal to better suit their evolving financial needs. This guide delves into the HSBC Product Transfer process, its benefits, and how it stands out in the mortgage market.
Add a header to begin generating the table of contents
Overview of HSBC Product Transfer
HSBC offers a seamless process for existing mortgage customers to switch their mortgage deals. Whether your fixed rate is ending or you're considering a change from a variable rate, HSBC provides a range of options tailored to your needs.
What is an HSBC Product Transfer for Existing Mortgage Customers?
An HSBC Product Transfer allows existing customers to switch to a new mortgage deal without the need for a full application or credit check. This is especially beneficial when your current interest rate is nearing its end.
Why Consider an HSBC Product Transfer?
Switching your mortgage deal with HSBC comes with several advantages, including dedicated interest rates for existing customers, a hassle-free property valuation, and the absence of a need for a solicitor if you remain with them.
HSBC Mortgage Switch: Early Repayment Charge
Navigating the intricacies of early repayment charges can be challenging. However, with the expertise of a mortgage broker like YesCanDo Money, you can better understand and potentially avoid these charges when considering a mortgage switch.
Understanding Early Repayment Charges
When considering a product transfer, it's essential to be aware of any early repayment charges that may apply. These charges are typically applicable if you decide to overpay, switch, or repay your mortgage before the end of your fixed or discounted period.
How to Navigate Potential Charges with a Broker's Help
A knowledgeable mortgage broker can guide you through the nuances of your mortgage agreement, helping you understand any potential charges. Consulting with a broker can also provide strategies to minimise or even avoid these charges, ensuring a smooth transition when switching your existing deal.
Start your HSBC Product Transfer Today
Navigate the HSBC mortgage switch with ease and expertise. Make a smooth transition with YesCanDo Money's guidance!
Benefits of HSBC Product Transfer Mortgage Switch
HSBC values its existing mortgage customers and offers several benefits when they choose to switch to a new deal:
Dedicated Rates for Existing Customers
HSBC values its loyal customers. As a gesture of appreciation, they offer exclusive mortgage rates, ensuring that existing clients always have access to the most competitive deals in the market.
Quick and Easy Process
Since you're already an HSBC customer, the process to switch rates is streamlined. It's notably faster than moving to another mortgage lender, which can often take between 4 to 8 weeks. And when working with a mortgage broker, the process becomes even quicker, ensuring a smooth transition to your new rate. If you have left it to the last minute don't panic and let us at YesCanDo fast-track your product transfer.
Advanced Rate Selection
With HSBC, planning ahead is rewarded. You can lock in a new mortgage rate up to 180 days before your current one expires. This foresight ensures you're always on the best interest rate without any early repayment penalties.
No Credit Check or Full Application
Switching interest rates within HSBC is a breeze. They trust their existing customers, which means no credit checks or tedious paperwork. It's all about making your experience hassle-free.
Digital Property Valuation
No more waiting for property appraisers. HSBC uses advanced digital tools to quickly and accurately assess the value of your property, saving you both time and effort.
No Need for a Solicitor
Stay within HSBC, and you'll enjoy a seamless transition. There's no need for legal consultations or solicitor involvement, making your switch straightforward and cost-effective.
The Process of an HSBC Product Transfer
Switching your mortgage rate with HSBC is a simple three-step process:
1. Get Ready to Switch
HSBC will send reminders as your rate's end date approaches. You can choose a new deal up to 180 days in advance or switch anytime, keeping in mind any early repayment charges.
2. Choose Your Rate
Review the latest rates available for HSBC mortgage customers. Based on your mortgage balance and property value, select the most suitable rate for your needs.
3. Renew Your Rate
Once you've decided on a rate, you can switch online, even without being registered for online banking. If you need assistance, HSBC's team is ready to help.
Partnering with YesCanDo Money for Your HSBC Product Transfer
Choosing to work with a mortgage broker, especially one as reputable as YesCanDo Money can significantly enhance your HSBC product transfer experience. Here's how:
Expert Guidance at Every Step
With YesCanDo Money, you're not just getting a service; you're gaining a partner. Their team of experienced brokers will guide you through every step, ensuring you make informed decisions.
Access to Exclusive Deals
YesCanDo Money's established relationship with HSBC means they often have access to special rates and deals that might not be available to the general public. An advisor lets you know what fixed and tracker rates are open to you and give gives you advice on what they feel would be most beneficial to you.
Hassle-Free Paperwork
Mortgage paperwork can be daunting. With YesCanDo Money handling the bulk of it, you can be assured that the mortgage application and all the documents are correctly filled out and submitted on time.
Time-Saving
Instead of navigating the product transfer process alone, YesCanDo Money's brokers will handle the complexities, allowing you to focus on other important matters.
Personalised Service
Every homeowner's situation is unique. YesCanDo Money takes the time to understand your specific needs and tailors their services and advice accordingly, ensuring a smooth product transfer.
Peace of Mind
With YesCanDo Money's track record of satisfied customers and successful product transfers, you can rest easy knowing you're in capable hands. Partnering with YesCanDo Money not only simplifies the HSBC product transfer process but also ensures you get the best possible deal tailored to your needs.
Conclusion and Next Steps
Switching your current deal with HSBC is a straightforward and beneficial process for existing customers. With dedicated rates, a hassle-free process, and the support of the YesCanDo experienced team, you can ensure you're getting the best deal for your mortgage needs. If you're considering a product transfer or have any questions, reach out to us for expert guidance and support.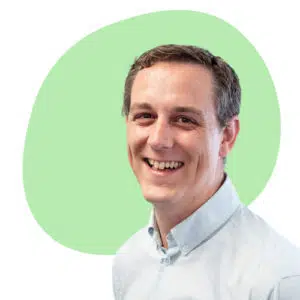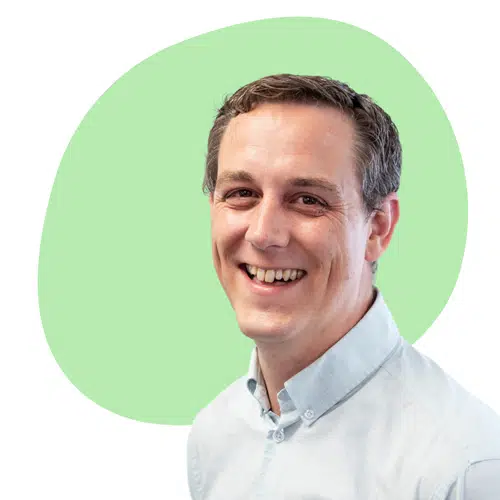 Case Study: A Seamless Product Transfer with YesCanDo Money
Grant (YesCanDo Mortgage Adviser)
One of our dedicated mortgage advisors, Grant, recently assisted Mr. and Mrs. Langdown with their HSBC product transfer. The couple had left the task of remortgaging a little late and was nearing the end of their fixed-rate term and were unsure about the next steps. Grant guided them through the entire process, ensuring they understood the options open to them. With her expertise, the Langdowns secured a favourable rate, tailored to their financial situation, without the typical hassles. They expressed immense gratitude, highlighting how YesCanDo Money made what seemed a daunting task, straightforward and stress-free.
Start your HSBC Product Transfer Today
Navigate the HSBC mortgage switch with ease and expertise. Make a smooth transition with YesCanDo Money's guidance!
FAQ – Frequently Asked Questions
Navigating the HSBC product transfer process can bring up several questions. Here's a comprehensive list of frequently asked questions to guide you through the process:
What happens if you choose not to switch?
If you decide against switching rates when your current HSBC fixed-rate or 2-year tracker mortgage concludes, you'll transition onto HSBC's Standard Variable Rate. This rate is subject to change, implying that your monthly payments might fluctuate and are usually higher than any other rate they offer.
How is my property valued when I switch my mortgage rate?
HSBC utilises the House Price Index (HPI) for property valuation rather than manual assessments. This method leverages regional house price trends to estimate your property's present value. If your mortgage's fixed term is nearing its end and you've received correspondence from HSBC, this HPI valuation will be detailed in the letter. This can speed the process up however if you hav e had major renovations that will have increased the property value tell one of our mortgage advisers who will be able to arrange a home visit by a valuer.
Can I switch to a new deal and change my term at the same time?
Absolutely. However, if you wish to alter your mortgage term while securing a new deal, a fresh mortgage application is necessary. This can be accomplished online or through a scheduled call with an HSBC adviser. If you're contemplating relocating and desire to retain your existing mortgage, you can request to maintain your current deal until its expiration. For additional borrowing or if downsizing with a fixed rate, certain conditions and charges may apply.
Where can I find my mortgage account number?
Your mortgage account number is accessible on your mortgage statement or offer letter. Alternatively, you can retrieve it by logging into your online banking and navigating to the 'My Accounts' section.
Will I need to provide any documents to switch to a new rate?
Typically, document submission isn't required for a rate switch. However, if you seek advice from HSBC's specialist mortgage team prior to switching, they might request supplementary documents to ensure they provide tailored advice. If any documentation is needed, they'll inform you accordingly.
Can I change my mind once I've chosen to switch to a new mortgage deal?
Certainly. You retain the flexibility to reconsider your decision throughout the switching process until the activation of your new mortgage rate. Post this period, you'll be subject to the terms and conditions of your new mortgage, which might encompass early repayment charges for subsequent rate changes.
How is my Loan to Value calculated?
Loan to Value (LTV) represents the proportion of your mortgage loan to your property's value, expressed as a percentage. For instance, a £75,000 mortgage on a £100,000 property equates to an LTV of 75%. Knowing your LTV is beneficial as it determines the rates accessible to you. If you possess multiple mortgages on a single property, sum up the outstanding amounts to ascertain your LTV. For LTVs exceeding 90%, it's advisable to talk to us for assistance.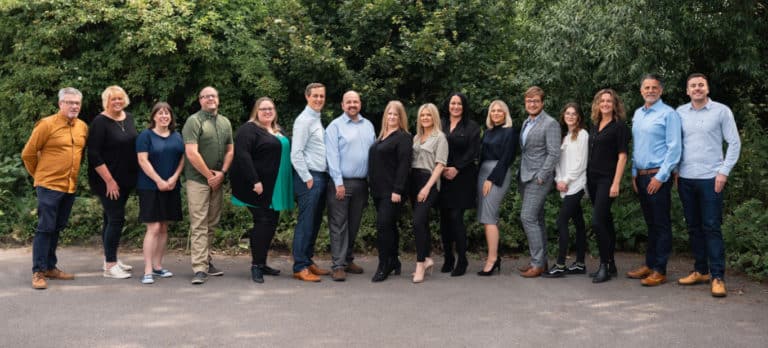 Start your HSBC Mortgage Product Transfer
Please complete and submit the below form and one of our advisors will be in touch.
More About HSBC Mortgages