HSBC Mortgage Switch with YesCanDo Money
Switching your HSBC mortgage has never been simpler with YesCanDo Money's expert advice, access to top deals, and hassle-free application process--all without fees or additional expenses! Let's discuss this in more detail.
Add a header to begin generating the table of contents
Why Choose YesCanDo Money for Your HSBC Mortgage Switch?
At YesCanDo Money, we prioritise your needs and financial well-being. Our dedicated team ensures that your mortgage switch is smooth, cost-effective, and tailored to your unique circumstances.
Fee-Free Expert Advice
Navigating the complex world of mortgages can be daunting, but our team of mortgage advisers is here to provide impartial, fee-free advice tailored to meet your specific needs.
Access to Best Deals with HSBC and 90+ Other Lenders
With our extensive network of mortgage lenders, we ensure you get the best deals available in the market, whether it's with HSBC or any of our 90+ other mortgage providers.
Hassle-Free Application Process
Say goodbye to tedious paperwork and long wait times. Our streamlined mortgage application process ensures a smooth transition, from advice to application submission.
Benefits of Switching Your HSBC Mortgage Through YesCanDo Money
Switching your mortgage through YesCanDo Money comes with lots of benefits. Not only do you get exclusive rates, but the entire process is designed to be quick, efficient, and hassle-free. And it won't cost you a penny!
Exclusive Rates for Our Customers
As a valued customer of YesCanDo Money, you'll have access to exclusive rates that aren't available elsewhere. We meticulously review the entire mortgage market, analysing offers from 90+ lenders. This ensures that you receive the best interest rate and deal, whether it's with HSBC or any other lender.
Quick and Efficient Switching Process
We understand the value of your time. Our efficient process ensures a quick switch, so you can focus on what matters most. With decades of experience working closely with HSBC, we know precisely how to meet their criteria. We maintain constant communication with them throughout the mortgage application, ensuring a smooth and successful transition for you.
No Need for Credit Checks or Full Applications
Switching your mortgage rate through YesCanDo Money is a seamless experience, especially when considering HSBC's offerings. HSBC, as one of our trusted partners, provides a straightforward switching process that eliminates the need for exhaustive credit checks or extensive applications. By collaborating with HSBC, we ensure that you benefit from a hassle-free transition, allowing you to enjoy the advantages of a new mortgage rate without the typical complexities.
Digital Property Valuation
HSBC provides a cutting-edge digital valuation service for properties, ensuring accuracy and convenience. This method, often termed as a "desktop valuation," allows for a swift and precise assessment of your property's value without the need for on-site visits. By leveraging this digital tool, the valuation process becomes streamlined, offering you a hassle-free experience.
No Solicitor Required
At YesCanDo Money, we pride ourselves on offering a comprehensive mortgage switching service. Our expertise and close collaboration with HSBC mean that the entire process is handled efficiently, eliminating the need for a solicitor. This not only reduces the overall time taken for the switch but also results in significant cost savings for you.
The Risks of Not Switching
Choosing not to switch your mortgage can have implications. It's essential to be aware of the potential risks and how they might impact your financial situation.
Moving to HSBC's Standard Variable Rate
If you don't switch, you might automatically move to HSBC's Standard Variable Rate, which could be higher than your current rate.
Potential Changes in Monthly Payments
Not switching could result in fluctuating and increasing monthly payments, making budgeting more challenging.
Start your HSBC Mortgage Switch Today
Navigate the HSBC mortgage switch with ease and expertise. Make a smooth transition with YesCanDo Money's guidance!
How to Switch Your HSBC Mortgage Rate with YesCanDo Money
Embarking on a mortgage switch journey with YesCanDo Money is simple and straightforward. From preparation to renewal, we guide you every step of the way.
1) Initial Friendly Chat
Reach out to us and arrange a casual discussion – we will listen carefully as you outline your goals, understand your current circumstances, and address any inquiries regarding the switching process.
2) Searching the Whole Market
Our team of experts will then delve into the entire mortgage market, analysing offers from 90+ lenders, including HSBC. This ensures that you receive the best rate and deal tailored to your specific needs.
3) Gathering Necessary Documents
Once we've identified your ideal rate, we will assist in gathering all necessary documents for an easy application process and to avoid any potential delays down the line.
4) Submitting the Application
With all documents in hand, we'll submit the mortgage application on your behalf. Our team ensures that all details are accurate, increasing the chances of a swift approval.
5) Chasing and Supporting Throughout
After submission, we don't just sit back and wait. We actively chase updates, liaise with HSBC, and keep you informed at every stage. Our support ensures that any issues are addressed promptly, ensuring a smooth transition.
6) Completion of the Mortgage
Once everything is approved and in place, your mortgage switch with HSBC will be completed. We'll be there to congratulate you and answer any final questions you might have.
Choose YesCanDo Money for a hassle-free HSBC mortgage switch experience. We're with you every step of the way!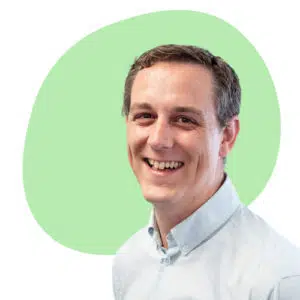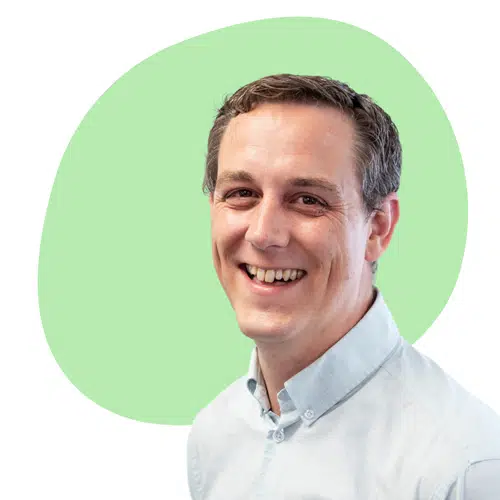 Case Study: Navigating a Mortgage Switch with HSBC
Grant (YesCanDo Mortgage & Protection Advisor
Challenge:
James and Lucy, a young couple, approached us with a challenge. They had an existing mortgage with HSBC but were overwhelmed by the various rates and deals available. They were also concerned about potential penalties from their current mortgage and were unsure about the switching process. The couple was looking for a solution that would allow them to benefit from a better rate without incurring hefty fees.
Solution:
Upon understanding James and Lucy's concerns, our team delved deep into the mortgage market. We identified a rate with HSBC that not only offered them significant savings but also aligned with their financial goals. By guiding them through the documentation and liaising directly with HSBC, we ensured a seamless switch. James and Lucy were relieved and grateful, having navigated the complex process with ease and confidence, thanks to the expertise and support of YesCanDo Money.
Start your HSBC Mortgage Switch Today
Navigate the HSBC mortgage switch with ease and expertise. Make a smooth transition with YesCanDo Money's guidance!
Frequently Asked Questions
Switching a mortgage can raise several questions. We've compiled some of the most common queries to help you understand the process better.
How is My Property Valued?
We use advanced digital tools to provide an accurate valuation of your property, eliminating the need for physical visits.
Can I Change My Term While Switching?
Yes, you can adjust your term during the switch. Our experts can guide you on the best term length based on your financial goals.
What Documents are Required for Switching?
Typically, you'll require proof of income, identification documents, and details of your mortgage loan agreement; however, our team should always consult on what documents may be needed.
What if I Change My Mind After Choosing a Rate?
As we understand that your circumstances may change, if you decide on another rate after already selecting one please notify us as soon as possible so we can accommodate you.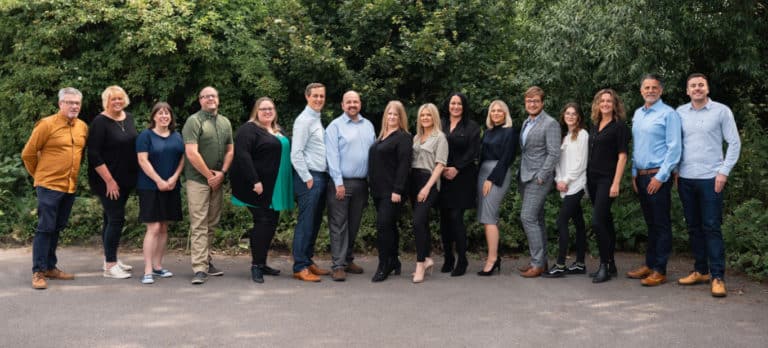 Start your HSBC Mortgage Switch
Please call us, WhatsApp us or fill in our contact form and one of our advisors will be in touch.
More About HSBC Mortgages