HSBC Mortgage Calculator
Navigating Your Mortgage Options
Purchasing a property is a pivotal moment in anyone's life. Therefore, obtaining the right mortgage that aligns with your financial situation is crucial. Whether you're stepping onto the property ladder for the first time or thinking about remortgaging, it's vital to grasp your mortgage affordability. Mortgage tools like the HSBC Mortgage Calculator help clients prepare financially. Leading UK banks, including HSBC, and brokers offer intuitive calculators and tools in their guides to assess affordability and project monthly payments
Add a header to begin generating the table of contents
What is a Mortgage Calculator?
Mortgage calculators are invaluable tools for potential homeowners and those considering refinancing. Here are three primary types of calculators and what they achieve:
Affordability Calculator: While mortgage lenders such as HSBC offer their own proprietary affordability calculators, general calculators also exist which give an estimate of how much of a loan would be feasible based on factors like income and expenses as well as any financial considerations that come into play. This calculator gives an approximate figure on how much might be borrowed given information such as your income level, expenses incurred, and financial situation.

Repayment Mortgage Calculator: This tool assists with estimating your monthly mortgage payment by entering loan amount, interest rate, and duration information into it. By quickly gauging potential monthly costs you can better budget and understand the long-term ramifications of mortgage decisions made today.

Overpayment Calculator: For those considering making an additional mortgage payment towards their mortgage, this calculator visualises the benefits, such as potential interest savings and a shorter mortgage term.
Each of these calculators serves a unique purpose, ensuring you have a comprehensive understanding of your mortgage options and commitments.
Examples of Mortgage Calculators (try for free)
Halifax's calculators are tailored to their lending criteria. However, for a broader perspective, we offer two basic mortgage calculators:
Halifax's mortgage calculators are focused on their own lending criteria. You can use some of their calculators on their website. However, being an independent broker we aim to give you an unbiased calculation, therefor we have provided two basic mortgage calculators below.
HSBC Mortgage – Repayment Calculator
The HSBC Mortgage Repayment Calculator is an essential tool for potential homeowners and those considering refinancing. While HSBC, as a lender, uses its proprietary calculators tailored to their lending criteria. YesCanDo Money pride ourselves on offering our own special broker calculators that provide a broader perspective. Our tool offers a clear picture of your monthly mortgage repayments based on the loan amount, interest rate, and term, ensuring that your mortgage aligns with your financial capabilities.
How to Use a Mortgage Repayment Calculator
Mortgage Repayment Calculators help you estimate monthly mortgage payments based on loan amount, interest rate, and term. Here's how it works:
Input Basic Information
Loan amount: The overall borrowing sum for your property.

Interest rate: The annual interest rate of your mortgage.

Loan term: UK mortgages typically span from 10 to 40 years.
Modify for Different Scenarios
Deposit: Test with varying deposit values.

Loan term: Contrast different loan terms.

Interest rate: Investigate the impact of diverse interest rates.
HSBC Affordability Calculator
Navigating the property market can be intimidating, particularly when it comes to understanding how much you can borrow. At HSBC we have tailored calculators specifically for customers as well as broker calculators which offer more comprehensive views. The Affordability Calculator from our broker calculators makes this estimation process simpler by taking into account property details, applicant details, and your financial situation – making this tool indispensable for first-time buyers, home movers, and anyone looking to remortgage.
How to Use the Mortgage Affordability Calculator
Our Affordability Calculator provides an estimate of how much you might be able to borrow based on your income and outgoings. To use this calculator:
Input Financial Details
Income: Include all sources of regular income.

Outgoings: List all your monthly expenses, including loans, credit card payments, and other commitments.
The calculator will then provide an estimate of the mortgage amount you might be eligible for.
HSBC Mortgage – Overpayment Calculator
Overpaying on your mortgage can lead to significant savings and reduce the mortgage term and interest paid. While HSBC provides its customers with their own calculators, at YesCanDo Money we offer our special broker calculators that give users an edge in understanding their mortgage strategy. The HSBC Mortgage Overpayment Calculator helps you visualise the benefits of making additional payments towards your mortgage. Whether you're considering a one-off overpayment or regular additional contributions, our calculator provides insights to optimise your approach.
How to Use the Mortgage Overpayment Calculator
For homeowners considering making extra payments towards their mortgage, the Mortgage Overpayment Calculator is invaluable. Here's how to use it:
Input Mortgage Details
Outstanding mortgage balance: The remaining amount on your mortgage.

Interest rate: The annual interest rate of your mortgage.

Original loan term: The initial duration of your mortgage.
Input Overpayment Details
One-off overpayment amount: If you're making a single additional payment.

Monthly overpayment amount: If you're increasing your monthly payments.
The calculator will then show the potential benefits of overpaying, such as how much interest you could save and how much sooner you could pay off your mortgage.
Next Steps After Using the HSBC Mortgage Calculator
Post your mortgage repayment estimation with the HSBC Calculator, consider the following:
Consult a Fee-Free Mortgage Broker
Considering a mortgage can be overwhelming, but you don't have to navigate it alone. A fee-free mortgage broker, like YesCanDo Money, can be your guiding star. They'll offer personalised advice tailored to your needs, help you understand the nuances of the mortgage world, and even assist with financing alternatives if needed. And the best part? Their services come without any fees!
Explore Mortgage Options with Our Support
Mortgages don't come in one-size-fits-all packages, and navigating them can be intimidating. But we are here to help! With our fee-free guidance you'll explore various loan types like fixed-rate, tracker or discount mortgages so that you find one best suited to your unique financial circumstances – remember, finding the ideal loan can make a profound impactful statement about yourself; let us assist with this important journey together.
Secure a Mortgage Agreement in Principle with Confidence
Before you start house hunting, it's a great idea to get a Mortgage Agreement in Principle (AIP). This way you will know the property value you will be able to afford. Whether it's from a trusted mortgage provider like HSBC or through us, your fee-free mortgage advisor, we'll guide you through the process. This conditional offer not only gives you a clearer picture of what you can afford but also ensures you look at properties within your budget. Plus, it gives sellers confidence in your seriousness as a buyer. And with our support, you'll have peace of mind knowing you're making informed decisions.
Frequently Asked Questions
How much do I need to earn to get a mortgage of £110,000 in the UK?
The required income for a £110,000 mortgage varies based on lenders and other factors like your credit score and outgoings including loans and other debts. Typically, lenders offer 4-4.5 times your gross annual income. So, for a £110,000 mortgage, you'd need to earn roughly £24,444 to £27,500 annually.
How much is a 100k mortgage over 15 years?
The monthly repayments for a £100,000 mortgage over 15 years depend on the interest rate. For instance, at a 5% rate, you'd pay approximately £790 monthly. Always use a mortgage calculator for precise figures.
How do I calculate my affordability?
To calculate affordability, consider your gross annual income, monthly outgoings including credit card and loan repayments, and any debts. Lenders typically offer 4-4.5 times your salary. Use online affordability calculators or consult a fee-free mortgage broker like YesCanDo Money for tailored advice.
What is 5.5 times income at HSBC?
5.5 times income means HSBC might lend you up to 5.5 times your annual salary. For example, if you earn £20,000, you could potentially borrow up to £110,000. However, this is subject to credit checks, affordability assessments, and HSBC's lending criteria.
How many times salary will HSBC lend?
HSBC typically lends between 4 to 4.5 times your annual salary. In some cases, they might offer up to 5.5 times, especially for higher earners or those with excellent credit. It's always best to check with your mortgage advisor.
Let us calculate everything for you, for free
Put the odds of a successful mortgage in your favour with the help of a qualified and experienced fee free mortgage broker.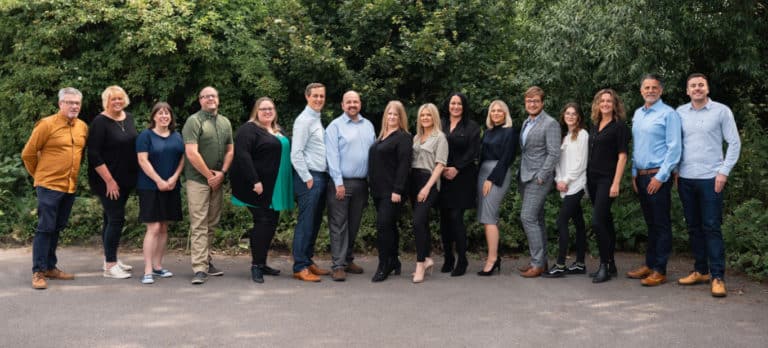 Fee Free Mortgage Advisors
FREE dedicated support throughout, we have full-market access to the best mortgage rates & deals. We do everything for you, for free! Call us, WhatsApp us, or fill in our contact form and let us know what the best time is for us to call you. We will get one of our mortgage advisors will be in touch to talk through your situation and available options.
More About HSBC's Mortgages