HSBC Remortgage Guide
HSBC, a globally recognised and trusted bank, offers a variety of mortgage solutions tailored to meet the diverse needs of homeowners. Whether you're looking to switch your current mortgage or seeking better terms, HSBC's remortgage options might be the perfect fit for you.
Add a header to begin generating the table of contents
Introduction to HSBC Remortgage
Remortgaging with HSBC allows homeowners to switch their existing mortgage to HSBC or change the terms when their current mortgage deal ends. It's a strategic move that can offer financial benefits, such as securing lower interest rates, better loan terms, and avoiding the potentially higher costs of the Standard Variable Rate (SVR).
Why Choose HSBC for your Remortgage
HSBC is renowned for its competitive rates, transparent processes, and exceptional customer service. Their commitment to helping homeowners find the best mortgage solutions has earned them a reputation as a trusted mortgage provider.
Partnering with YesCanDo Money for Your HSBC Remortgage
YesCanDo Money, an independent mortgage broker, collaborates with HSBC to simplify the remortgage process for homeowners. With over 30 years of experience, their understanding and expertise ensure a seamless transition, making remortgaging with HSBC a breeze.
Step-by-Step Guide to a Seamless HSBC Remortgage with YesCanDo Money
Initial Consultation: Discuss your financial goals and existing mortgage situation with a YesCanDo Money advisor.
Mortgage Assessment: Review available HSBC remortgage options that align with your loan to value based on your up-to-date property value.
Application Submission: YesCanDo Money will assist in gathering the necessary documents and submitting your mortgage application to HSBC.
Approval and Completion: Once approved, they'll guide you through the final steps to complete your remortgage.
Required Documents: Making It Simple with YesCanDo Money
Gathering the necessary documents can be daunting, but YesCanDo Money streamlines this process. Typically, you'll need:
Proof of income (e.g., payslips or tax returns)
Identification documents
Current mortgage statements
Property valuation
Expert Guidance at Every Step with YesCanDo Money
From understanding the intricacies of HSBC's remortgage products to navigating the application process, YesCanDo Money's advisors are there to provide expert guidance every step of the way.
Unlock the Best Remortgage Deals with Us!
We compare HSBC's rates with 90+ lenders to ensure you secure the best deal. Plus, we handle the entire remortgage process for you, all at no cost. Trust us for a hassle-free, fee-free remortgage experience!
Understanding Remortgaging with HSBC
Remortgaging is more than just switching mortgage lenders or securing a lower interest rate. It's about making informed decisions that align with your financial goals and keeping repayments on your mortgage as low as possible.
What is Remortgaging and Is It Right for You?
Remortgaging involves replacing your current mortgage with a new one, either with your existing mortgage lender or a different one. It can be a strategic move to:
Secure your best interest rate: In the current high-rate environment, remortgaging with HSBC allows homeowners to secure the most competitive rate available to them, ensuring they're getting the best possible deal for their circumstances.
Release equity from your home: HSBC's remortgaging options allow homeowners to access the built-up equity in their property, providing them with a lump sum of cash for various purposes, such as home improvements or consolidating debts.
Change the terms of your mortgage: Whether you're looking to extend your loan term for lower monthly payments or shorten it to pay off your mortgage faster, HSBC offers the flexibility to adjust your mortgage terms to better suit your current financial situation.
Evaluating Remortgaging Costs
When contemplating a remortgage, it's crucial to be aware of potential costs associated with transitioning to a new lender. To determine if remortgaging is a financially sound decision, you can compute your prospective mortgage repayments and assess whether the advantages of remortgaging surpass the associated expenses.
Potential costs to consider are:
Fees imposed by the new lender, such as booking or completion charges.
Conveyancing expenses.
Costs for property valuation.
Early repayment charges (ERC) or exit fees levied by your existing lender.
Key Reasons to Consider Remortgaging
Financial Savings: Potentially reduce monthly payments with a lower interest rate, especially if you are on a higher standard variable rate (SVR).
Flexibility: Adjust the terms of your mortgage to better suit your current situation.
Debt Consolidation: Combine multiple debts into a single, manageable monthly mortgage payments.
Raising Funds: Unlock the equity in your home to finance significant expenses, such as home improvements, education, or other large investments.
Moving from your Existing Mortgage Deal
Understanding your existing mortgage deal is crucial before considering a remortgage. This section provides insights into evaluating your existing terms, interest rates, and any associated charges.
Understanding Your Current Terms
Your existing mortgage deal may have specific terms and conditions that you should be aware of. These can include the type of interest rate (fixed or variable), the mortgage loan term, and any special features or limitations.
Comparing Your Current Rate
Before jumping into a new mortgage deal, it's essential to compare your current interest rate on your outstanding mortgage balance with what's available in the mortgage market. This will give you a clearer picture of whether remortgaging is beneficial for you.
Charges and Fees on Your Current Deal
Many mortgage deals come with early repayment charges or exit fees. It's essential to be aware of these charges as they can impact the cost-effectiveness of remortgaging.
Deciding When to Remortgage with HSBC
When considering a remortgage, timing plays a pivotal role. It's essential to evaluate your current remortgage deal, market conditions, and personal financial situation. Here are some factors to consider:
Timing Considerations
Secure Your Best Interest Rate: While rates might be high at the moment, remortgaging can help you secure a rate that's potentially better than what's available in the near future.
Understanding Early Repayment Charges and Standard Variable Rates: Before making a move, be aware of any early repayment fees you might incur and how the standard variable rates (SVR) compare to your current rate.
Warnings and Considerations: Always be informed. Understand the implications of securing other debts against your home and the potential risks associated with it.
HSBC Remortgage Process and Timeframe
Embarking on a remortgage journey might seem daunting, but with HSBC and our dedicated team by your side, it's a breeze. We're here to shoulder the complexities, guide you through each step, and ensure you feel informed and supported throughout.
Steps to Complete an HSBC Remortgage
Research: We'll help you explore the HSBC remortgage options based on your personal circumstances, ensuring you're well-informed to make the best decision.
Application: Leave the paperwork to us! We'll gather the necessary documents and submit a mortgage application on your behalf.
Property Valuation: HSBC will evaluate your property's value. We'll be there to clarify any queries and ensure everything goes smoothly.
Offer Review: Once you receive the mortgage offer, we'll sit down with you, go over the details, and ensure you understand every aspect.
Completion: With all agreed upon, we'll finalise the mortgage process for you. Sit back and relax as your new HSBC mortgage terms kick in.
How long does a HSBC Remortgage take?
The journey can vary from a few weeks to a couple of months. But no matter the timeframe, our commitment is unwavering. We're here to expedite where we can, answer your questions, and ensure you're comfortable every step of the way.
Duration of the HSBC Remortgage Process
From start to finish, most homeowners can expect the remortgage process with HSBC to take 4-8 weeks from start to finish. The exact duration hinges on individual circumstances and the intricacies of the mortgage application. Rest assured, our team of experienced mortgage advisors are here to guide and support you every step of the way, ensuring a smooth transition.
Importance of Timing in Remortgaging
Strategically timing your remortgage can lead to significant savings. It's beneficial to start the process a few months before your current mortgage deal expires to avoid the potentially higher costs of the Standard Variable Rate (SVR) and any Early Repayment Charge (ERC). Additionally, considering a remortgage when interest rates are favourable can further optimise your financial benefits.
Tips for a Smooth Process
Ensure all documents are accurate and up-to-date.
Stay in regular communication with your mortgage advisor.
Monitor interest rates and market trends.
Unlock the Best Remortgage Deals with Us!
We compare HSBC's rates with 90+ lenders to ensure you secure the best deal. Plus, we handle the entire remortgage process for you, all at no cost. Trust us for a hassle-free, fee-free remortgage experience!
Key Features of HSBC Remortgages
HSBC's remortgage products stand out due to their competitive rates, flexible terms, and additional features.
Fixed Rate Deal Period and Charges: HSBC offers fixed-rate deals where the interest rate remains constant for a set period, providing homeowners with predictable monthly mortgage payments. Speak to one of our fee-free advisors about your smooth transition onto a new fixed rate deal.
Conveyancing Options with HSBC: HSBC provides homeowners with a list of approved conveyancers to streamline the legal aspect of remortgaging.
No Additional Fee for Standard Valuation: HSBC covers the cost of a standard property valuation when remortgaging, ensuring the property's market value aligns with the mortgage amount.
HSBC Remortgage Affordability
When considering a remortgage with HSBC, it's essential to understand your financial standing and how much you can afford. HSBC provides tools to help you gauge your affordability and potential monthly repayments. These tools are designed to offer clarity and assist you in making informed decisions about your remortgage journey.
Mortgage Affordability Calculator
The Mortgage Affordability Calculator is a valuable tool used by lenders as well as mortgage brokers. By inputting details about your income and outgoings, you can determine how much you might be eligible to borrow. This calculator gives you a preliminary idea of your borrowing capacity, helping you set realistic expectations and budget for your future property.
Mortgage Repayment Calculator: Working out the repayments on your mortgage
Understanding your potential monthly repayments is crucial when considering a remortgage. The Mortgage Repayment Calculator allows you to estimate these repayments based on various factors. By entering the loan amount, term, and interest rate, you can get a clear picture of what your monthly commitments might look like. The remortgage calculator tool aids in financial planning, ensuring you're well-prepared for the remortgage process.
Comparing HSBC's Interest Rates
HSBC is committed to offering competitive interest rates. It's essential to compare these rates with other mortgage lenders to ensure you're getting the best deal.
Factors Affecting Your Offered Rate
Several factors can influence the interest rate offered, including your credit history and credit score, loan-to-value ratio, and the type of mortgage product chosen.
Comparing with Other Lenders in the Market
While HSBC offers competitive rates, it's always a good idea to compare with other lenders to ensure you're making the best financial decision.
Explore Our Interest Rates Finder Now
Below is our Personalised Rates Tool. To use, click on remortgage button, select existing mortgage lender and easily compare interest rates of over 14000 mortgage products available from 90+ UK mortgage lenders. Our tool offers convenient search results.
HSBC Mortgages FAQ
Navigating the remortgaging process can raise several questions. Here, we've addressed some of the most commonly asked questions about HSBC remortgages to help clarify the process for you.
Does HSBC do remortgaging?
Yes, HSBC offers remortgaging services to its customers. Whether you're an existing HSBC mortgage holder or have a mortgage with another lender, HSBC provides options to help you switch and potentially secure a better deal.
When should you remortgage?
It's advisable to consider remortgaging as you approach the end of your current mortgage rate to sidestep potential early repayment charges. If you don't reassess your mortgage before its term concludes, you might transition to your lender's standard variable rate (SVR), which often carries a higher interest. Remember, the SVR can increase your payments. If you're contemplating remortgaging before your rate ends, it's crucial to verify any early repayment fees or charges associated with exiting your present mortgage.
Do I need a solicitor to remortgage with HSBC?
Yes, when remortgaging with HSBC, you'll typically require a solicitor or conveyancer to handle the legal aspects of the process. They'll ensure that all paperwork is correctly completed and that the transfer of the mortgage is legally binding.
How long does the HSBC remortgage process take?
The HSBC remortgage process typically spans between 4 to 8 weeks. However, this duration can be influenced by several factors, such as the intricacy of the remortgage and how promptly required documents are submitted. When partnering with a broker like YesCanDo Money, the process can be even swifter, ensuring a smooth and efficient transition.
What is HSBC's current mortgage rate?
HSBC's mortgage rates can fluctuate based on market conditions and the bank's internal policies. It's best to talk to a mortgage broker to get the most up-to-date information on their current mortgage rates. At the same time, it will be advisable to see if a new deal with another mortgage adviser.
Unlock the Best Remortgage Deals with Us!
We compare HSBC's rates with 90+ lenders to ensure you secure the best deal. Plus, we handle the entire remortgage process for you, all at no cost. Trust us for a hassle-free, fee-free remortgage experience!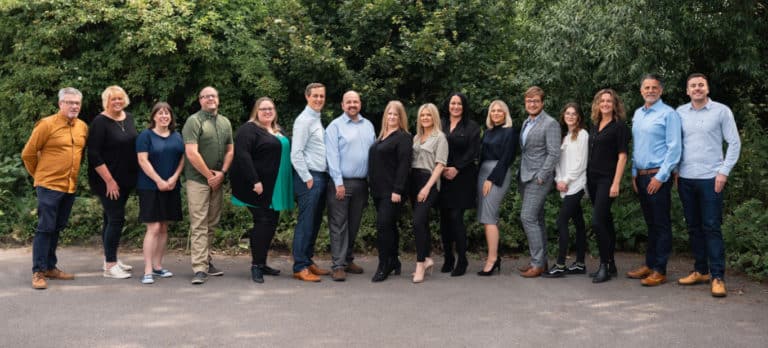 Fee Free Mortgage Advisors
FREE dedicated support throughout, we have full-market access to the best mortgage rates & deals. We do everything for you, for free! Call us, WhatsApp us, or fill in our contact form and let us know what the best time is for us to call you. We will get one of our mortgage advisors will be in touch to talk through your situation and available options.
More About HSBC Mortgages