Fee Free Mortgage Service | Expert Advice | We Do Everything For You
Fee-Free Mortgage Advisor Edinburgh
We Do It All For You, Fee-Free Including:
Our Fee-Free Mortgage Services
Getting a mortgage made easy
Renew your mortgage to a better deal
Be it for a better deal or for equity release, we can help you get the right deal on your remortgage. Our team will offer you free impartial advice according to your personal circumstances, making sure you benefit from an interest rate that is better than that on your current mortgage.
Not sure where to start with you first mortgage?
Deciding on the right mortgage can be difficult as a first-time buyer, especially if you're unsure about the jargon mortgage lenders use. But that is where our team of mortgage advisors can help with your first mortgage. We simplify the mortgage process and support you every step of the way.

Mortgages to move home
Are you currently browsing the local property market for your next home? If so, you need mortgage advice you can rely on. We will explore the mortgages that are right for your financial situation, and will ensure this part of the moving process is as stress-free as possible.

Mortgages for Buy-To-Lets
With years of experience helping landlords in Edinburgh, we'll help you secure the mortgage deal that is primarily targeted toward your buy-to-let mortgage needs. Your appointed representative will provide a tailored service to ensure you achieve the best Buy to let mortgage deals
Fee-Free Mortgage Broker Edinburgh
Where can I find mortgage advisors near me?
As leading mortgage brokers supporting Edinburgh, our experienced team of mortgage advisers is here to offer you online Fee-Free independent mortgage advice and support. Whether you're setting foot on the property ladder as a first-time buyer, or if you're a seasoned home mover, we are here to help you get the right mortgage deal. If you're looking to remortgage or if you're interested in buy-to-let properties, we can also explore the mortgages available to you.
How to get a mortgage in Edinburgh
with help from YesCanDo
We research, advise, guide and submit the whole application for you!

We really do make getting a mortgage seem easy.
What YesCanDo Money Offers
Mortgages In Edinburgh
Mortgages are available for first-time buyers, remortgages, home movers, and buy-to-let owners. Get in touch for independent mortgage advice more about the different mortgage types that are available in Edinburgh.
Mortgage Rates In Edinburgh

Mortgage rates in Edinburgh normally depend on the current Bank of England base rate, the economic climate, and your individual financial circumstances. Lenders will take these factors into account when determining the interest rates that will form part of the repayments on your mortgage.
As whole of market mortgage brokers, we can help you secure the perfect mortgage rate. We will look at all your mortgage options and give you free impartial advice once you are mortgage application, with suggestions on what you can do to improve your chances of being offered the lowest mortgage rates in Edinburgh available.
Property Prices In Edinburgh
The average price for a property in Edinburgh during 2022 was £333,935. For those looking to purchase property in this area, you should know that various types of properties come with their own associated average sold prices over the last year.
The table below indicates the average property prices in Edinburgh as well as mortgage payments.
| Property Type | Average Property Price | Monthly Mortgage Repayment * |
| --- | --- | --- |
| Flat/apartment | £265,726 | £1,690 pcm * |
| Terraced House | £422,934 | £2,690 pcm * |
| Semi-Detached House | £416,780 | £2,651 pcm * |
| Detached House | £645,111 | £3,064 pcm * |
House Price to Income ratio in Scotland
In Scotland, affordability of housing is defined by comparing the price range of houses to average household incomes.
This graph was created by YesCanDo | Data Source: Office of National Statistics (ONS)
Keypoints
In Scotland, the median house price is a staggering £166,000 while the median income sits at £30,300. This presents an intimidating ratio of 5.5 years worth of earnings needed to purchase a home!
At the end of the financial year 2021, houses in England cost a mean 8.7 times more than an average annual disposable family income; Wales saw 6.0 and Scotland had 5.5 ratios respectively for house pricing versus salary earnings per household!
Evidently, Scotland's lower-cost homes are more accessible to low-income households than mid-priced housing is for middle income households or high priced housing would be to higher earners – all this according to the same percentile ratio of affordability.
Our Mortgage Reviews
Our mortgage advisors are Rated 5 on TrustPilot
As a leading broker in Edinburgh, we pride ourselves on the services that we have offered our customers over the last 30+ years.
Our customer reviews make us blush 😊
We have many happy customers from across the majority of the UK. Take a moment to read our customer reviews below or alternatively visit our reviews page. We have thousands of reviews across our Google, Facebook, and Trustpilot pages.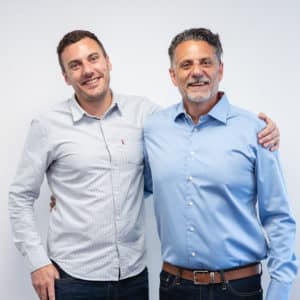 Our expert mortgage advisers help you to achieve your best mortgage.
Let us know what the best time is for us to call you. We will get one of our mortgage advisors will be in touch to talk through your situation and available options.
Meet Our Mortgage Team
Our team of advisors has your back every step of the way, with the dedication and experience you need when you're embarking on your mortgage journey.

Expert Mortgage Advisors in Edinburgh
At YesCanDo, we are authorised and regulated by the Financial Conduct Authority (FCA), so you can be guaranteed a professional and impartial service. With over 30 years of experience providing impartial advice to customers in Edinburgh, we will make sure you get the right mortgage deal.
Read our mortgage, insurance and property help guides.