Santander 2-Year Fixed-Rate Mortgage Overview
Santander's 2-Year Fixed Rate Mortgage allows borrowers to lock in a competitive interest rate for the first two years of their mortgage term. This product can provide payment stability during the initial years of homeownership when expenses may be highest. The two-year fixed rate period shields borrowers from unpredictable rate hikes that could increase monthly payments. In this article, we explore its features, advantages, and characteristics, as well as compare it with similar offerings on the market.
Add a header to begin generating the table of contents
What is a 2-year fixed-rate mortgage?
Like Santander, many lenders offer two year fixed deals. A 2-year fixed-rate mortgage provides financial security by locking in an interest rate for two years, making payments reliable no matter how the housing market fluctuates. Borrowers can expect steady monthly repayments with no unexpected jumps in rates during that time frame.
Predictability
The main allure of a 2-year fixed-rate mortgage is its predictability. Homeowners can have peace of mind knowing their interest rate is set for the duration of the term, irrespective of Bank of England rate increases and external market shifts.
Consistency: Monthly payments remain unchanged, removing any uncertainty.
Peace of Mind: A guaranteed rate shields homeowners from potential interest rate increases.
Budgeting
With a fixed interest rate, monthly mortgage payments remain stable, simplifying budgeting for both first-time buyers and those considering remortgaging.
Financial Clarity: Being aware of your monthly mortgage expense facilitates better financial planning.
No Surprises: A set rate ensures consistent monthly payments without unexpected shifts.
Savings
In scenarios where interest rates are on the rise, a fixed-rate mortgage can result in potential savings, ensuring homeowners are not impacted by market-driven rate increases.
Cost-Efficiency: Potential to save money if market rates increase during the fixed term.
Financial Security: A set rate provides a safeguard against unforeseen interest rate hikes.
Types of Santander Mortgage Deals with a 2-Year Fixed Rate
Santander's 2-year fixed rate mortgage is versatile, catering to a variety of homeowner requirements.
First-Time Buyers
For those venturing into the property market for the first time, Santander Mortgages has specialised mortgage solutions to ease the process.
Customised products for novice homeowners.
Comprehensive assistance throughout the mortgage journey.
Remortgages
For those nearing the end of their current rate or existing clients contemplating a switch, Santander's 2-year fixed rate might be a compelling choice.
A consistent interest rate for two years offers peace of mind.
Opportunities to secure improved terms or rates.
Buy to Let
For property investors and landlords, Santander's buy-to-let 2-year fixed-rate mortgage can be beneficial, ensuring stable returns on property investments.
A set interest rate ensures consistent rental income.
Competitive options to maximise return on investment.
Moving Home
For individuals relocating, Santander facilitates a smooth transition by allowing the 2-year fixed-rate mortgage to be transferred to the new residence.
Effortless transfer with unchanged mortgage conditions.
Bypass the complexities of initiating the mortgage process from scratch.
Other Mortgage Types
Santander's array of mortgage offerings under the 2-year fixed rate category caters to a broad spectrum of property and financial scenarios.
Shared Ownership: This offers a strategic pathway for individuals to step into the property market, allowing them to acquire a portion of a property without the need for full ownership, making homeownership more accessible.
Large Mortgages: Specifically crafted solutions that cater to those looking to invest in high-value properties, ensuring that the unique needs of luxury property buyers are met.
Special Cases: For those with unique property or financial scenarios, Santander offers customised mortgage products ensuring every individual's needs are addressed.
Right to Buy Mortgages: Santander proudly supports the Right to Buy scheme, empowering tenants in England with the opportunity to purchase their council homes at a significant discount on the property valued, making homeownership more achievable.
Staircasing Mortgages: For Shared Ownership mortgage holders, Santander introduces the concept of 'staircasing'. This progressive approach allows individuals to gradually increase their ownership stake, ultimately aiming for complete ownership of the property.
Later Life Mortgages: Tailored for individuals aged 55 or over, Santander's Later Life mortgages offer the flexibility to borrow even into retirement. Whether it's to clear an existing mortgage or to unlock equity from your property, these mortgages are designed with the senior demographic in mind.
Interest-Only Mortgages: interest-only mortgages are possible up to a maximum of 50% loan to value and a maximum age of 70
Unlock the Best of the Santander Fixed Rate Mortgages!
We compare fixed rates from Santander with 90+ lenders to ensure you get the prime deal. Let our experts manage the entire process at no cost to you. Experience a seamless, fee-free journey with us!
Santander 2-Year Fixed Rate Mortgage Features
The Santander 2-year fixed-rate mortgage is laden with features that offer flexibility and convenience to homeowners.
Interest Rates
Competitive interest rates ensure homeowners receive value for their investment, with manageable monthly repayments.
A variety of rates to cater to different financial backgrounds.
Potential for exclusive deals or promotions.
LTV Options
Santander Mortgages provide a range of loan-to-value (LTV) ratios, accommodating both large and small deposit holders.
Flexible choices based on property value and deposit size.
Tailored solutions for varied financial scenarios.
Repayment Methods
Santander mortgage rates allow homeowners to select from different repayment methods, ensuring a fit for their financial situation.
Interest-Only: Only the interest portion is paid monthly.
Capital and Interest: Monthly payments cover both the capital and interest.
Eligibility Criteria
It's crucial to be aware of the eligibility criteria before considering the Santander 2-year fixed-rate mortgage.
Income
A consistent and stable income is essential to ensure timely monthly payments.
Verification of regular income through salary slips or business records.
Consideration of supplementary income sources.
Credit Score
A robust credit history signifies financial responsibility and plays a pivotal role in mortgage approvals.
Superior scores can lead to more favourable interest rates.
Importance of settling outstanding debts or discrepancies.
Property
The property's type, value, and condition influence the mortgage terms.
Property evaluation reports might be necessary.
Certain property types may have specific limitations.
Fees and Charges
It's vital to understand the associated fees to prevent unforeseen expenses.
Product Fees
Mortgage product fees, often termed arrangement fees, are charges added to specific mortgage products to cover administrative costs.
Can be paid upfront or added to the mortgage amount.
Varies based on the mortgage product.
Early Repayment Charges
If homeowners decide to repay the mortgage before the end of the fixed term, early repayment charges might apply.
Charges are typically a percentage of the outstanding mortgage amount.
Essential to be aware of the terms to avoid unexpected costs.
Other Fees
Additional fees might include valuation fees, legal fees, and mortgage account fees.
Varies based on the mortgage type and property value.
Essential to factor in these costs when budgeting.
Unlock the Best of the Santander Fixed Rate Mortgages!
We compare fixed rates from Santander with 90+ lenders to ensure you get the prime deal. Let our experts manage the entire process at no cost to you. Experience a seamless, fee-free journey with us!
How YesCanDo Money Supports Your Journey
YesCanDo Money goes beyond providing mortgage brokerage services; we serve as your trusted partner when making one of life's most significant decisions. Our commitment to offering no-fee mortgage brokerage service demonstrates our belief in placing clients first. At each stage of your home acquisition journey or remortgage from the first call to completion, we handle the mortgage with care, professionalism, and personal attention – you'll never feel like just another number in a process!
Tailored Expertise Just For You
Our team isn't just experienced; they're passionate about helping individuals and families find the perfect mortgage solution. Every client is unique, and our mortgage consultants take the time to understand your individual financial landscape, aspirations, and dreams. This allows us to offer advice that's not just expert but also personalised to your specific needs.
A Smooth, Stress-Free Process
YesCanDo Money understands that mortgage applications can be daunting. That's why we have invested our time and resources into streamlining every step, to make your journey smooth and stress-free. With us as your guide, your journey should be straightforward and stress-free!
Exclusive Mortgage Offers
Leverage our extensive lender network to access mortgage deals that might be elusive elsewhere. We work diligently to ensure you're presented with the best options available in the market.
Continuous Support & Guidance
Once your mortgage is in place, our team of mortgage experts' commitment to you does not end. Whether it be answering any queries you have or providing additional advice – or simply discussing future possibilities with you – we are always available. Your relationship is built on trust, and we remain here for you long after the paperwork is signed.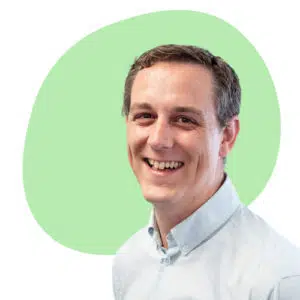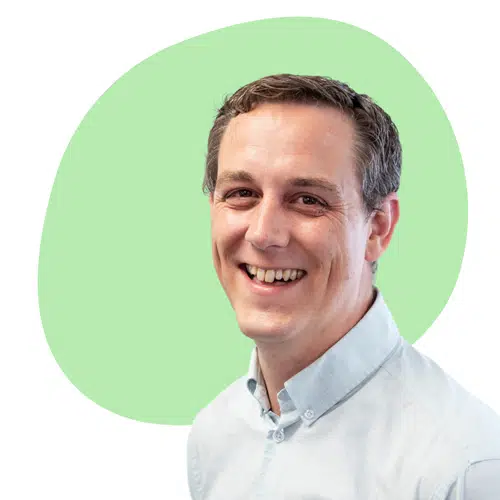 Success Story: A 2-Year Fixed Rate for a Probate Property Transformation
Grant (YesCanDo Mortgage & Protection Advisor
Challenge:
Sarah and David approached us in early 2021. They had recently acquired a probate property that required significant renovation. While they had a vision of transforming the property, they were also keen on financial stability during the two-year renovation period.
Solution:
Understanding their unique needs, our YesCanDo Money team recommended a competitive 2-year fixed-rate mortgage with Santander. This decision empowered Sarah and David to confidently budget their finances, with the assurance that their mortgage payments would remain unchanged. Over the course of two years, they meticulously renovated the property, significantly enhancing its market value. Recognising this increased value, they opted to remortgage after their fixed rate concluded in early 2023. This move successfully secured them additional funds, which they invested in an extension, further boosting the property's worth and their overall investment.
Unlock the Best of the Santander Fixed Rate Mortgages!
We compare fixed rates from Santander with 90+ lenders to ensure you get the prime deal. Let our experts manage the entire process at no cost to you. Experience a seamless, fee-free journey with us!
Mortgage Tools
Selecting the appropriate mortgage can be a significant financial decision, so having access to relevant tools and information can help make smart decisions. At YesCanDo Money, we provide the resources and guidance to navigate this landscape confidently.
Search Santander Mortgage Rates including Rates from 90+ Other Lenders
Interest rate is one of the key elements to consider when shopping for a mortgage, as it directly determines how much interest will accrue over the life of a loan. Lenders usually only offer their own rates and while comparison sites might seem helpful, many of them get paid to favour certain lenders over others, making sure you see only what you want to see. Brokers like YesCanDo Money have access to the whole mortgage market with over 90 lenders and 14,000 mortgage products so can provide comprehensive views of available best rates – for more details please see our Santander mortgage rates page.
Working out your Monthly Mortgage Payments
Your monthly mortgage payment not only includes repaying what you owe; it also covers interest, which is the cost of borrowing. Your payments depend on several factors including loan size, term length and rate; with our tools and expertise at YesCanDo Money, we can assist in understanding and calculating monthly payments so they fit comfortably within your budget. Remember consistent and timely payments are vital to maintaining good credit standing as well as avoiding additional fees – take a look below as an excellent starting point when working out what they may look like!
Monthly Payments Calculator
Unlock the Best of the Santander Fixed Rate Mortgages!
We compare fixed rates from Santander with 90+ lenders to ensure you get the prime deal. Let our experts manage the entire process at no cost to you. Experience a seamless, fee-free journey with us!
FAQs – Santander 2-Year Fixed Rate Mortgages
The mortgage landscape can be intricate, but we're here to help you navigate with clarity. Here are some common queries about Santander's fixed-rate mortgages to aid your decision-making:
What is the best 2-year fixed-rate mortgage?
The "best" 2-year fixed-rate mortgage varies based on individual financial situations and market conditions. It's essential to consider factors like interest rates, fees, and flexibility. Consulting with a mortgage broker, like YesCanDo Money, can provide personalised recommendations tailored to your needs.
What fixed rates are Santander offering today?
Santander UK offers fixed rates for various terms. Their mortgage products feature 1-Year Fixed Rates, 2-Year Fixed Rates, 3-Year Fixed Rates and 5-year fixed rates - though please keep in mind that actual rates may differ so it's wise to contact Santander directly or consult a mortgage broker with access to real-time data in order to stay updated.
Is 2-year fixed-rate mortgage worth it?
A 2-year fixed-rate mortgage may be beneficial for those looking for short-term security with their monthly payments, particularly those anticipating changes to either your financial situation or economy within two years. Individual needs vary so it's essential to assess both long-term plans and goals when considering this decision.
Is it better to get a 2-year fixed-rate mortgage?
Whether a 2-year fixed-rate mortgage is "better" depends on individual preferences and circumstances. If you prefer predictable monthly payments and plan to reassess your mortgage situation in a short time, it might be ideal. However, if you're looking for long-term stability, longer-term fixed rates might be more suitable. Always consider your financial goals and consult with a mortgage expert.
What's best a 2-year or 5-year fixed rate?
Choosing between a 2 or 5 Year Fixed Mortgage hinges on your financial outlook and risk preference. A two-year fix might be preferable for flexibility and lower rates, while a five-year fix offers stability against rate changes. Consider a Santander 3 Year Fixed Rate Mortgage for a balance of security and adaptability. For personalised advice tailored to your situation, our fee-free advisors can guide you through these options to find the best fit for your financial goals.
Conclusion
Santander 2-year fixed-rate mortgages provide homeowners with stability, predictability, and flexibility – whether first time buyers, relocating buyers, or those looking to remortgage. Our comprehensive mortgage solutions meet diverse needs so it's crucial that research is conducted thoroughly to understand its terms as well as consulting financial experts to find a mortgage deal and product best suited to you!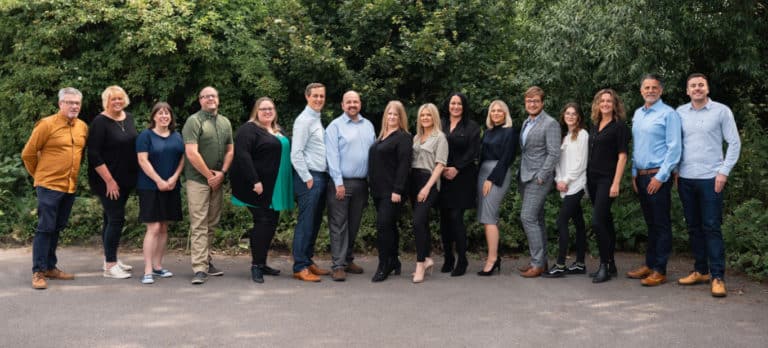 Fee Free Mortgage Advisors
FREE dedicated support throughout, we have full-market access to the best mortgage rates & deals. We do everything for you, for free! Call us, WhatsApp us, or fill in our contact form and let us know what the best time is for us to call you. We will get one of our mortgage advisors will be in touch to talk through your situation and available options.
More About Santander Mortgages