Santander Self-Employed Mortgage Guide
Securing a mortgage as a self-employed individual requires an advisor who understands your unique financial situation. Santanders mortgage solutions are designed for the self-employed professional. With tailored guidance from our advisors, the path to homeownership is simplified and achievable.
Add a header to begin generating the table of contents
Why Santander for Your Self-Employed Mortgage?
Santander is renowned for its commitment to providing tailored mortgage solutions for self-employed applicants. Our partnership with Santander opens the door to competitive mortgage options that cater to your individual needs.
A Mortgage Lender You Can Trust
With Santander's strong reputation and deep understanding of the self-employed sector, you can be confident in their ability to support your mortgage needs. We're here to facilitate a seamless application and approval process.
Transparent and Supportive Mortgage Process
Santander's mortgage process is designed to be clear and supportive, especially for self-employed applicants.
Our role is to guide you through the necessary steps and paperwork, simplifying the process so you can focus on your business.
Being self-employed is not a barrier to securing financing with the right guidance. We're here to ensure the mortgage process is straightforward and accessible.
Understanding Self-Employed Mortgages
Self-employed mortgages are similar to standard mortgages but require some additional documentation. Our advisors are equipped to guide you through each step, ensuring your documentation is complete and liaising with Santander on your behalf.
Am I Self-Employed?
When getting a mortgage with Santander you are considered self-employed if you:
Operate your own business or work independently.
Freelance for various companies.
Manage the day-to-day operations of a business you own.
Work under contract for a client, often for an extended period.
Your business is not currently trading or has been re-opened for less than three months.
You have taken a Self-Employment Income Support Scheme (SEISS) grant.
Your limited company has received a Job Retention Scheme (JRS) grant.
Please note that these criteria are subject to change and it's always best to check with a qualified mortgage advisor directly for the most up-to-date information.
Eligibility and Documentation for Self-Employed Mortgages
If you are self-employed and are looking to secure a mortgage with Santander, you'll need:
Standard Documentation
Identification (e.g., passport or driving license)
Proof of residence
Banking details
Specific Documentation for Self-Employed Income
Two to three years of self-employed income financial statements
Self-assessment tax forms (e.g. SA302) + supporting Tax Year Overviews (TYOs) for the same period. These can be requested from HMRC or an online HMRC account.
Evidence of earnings or dividends
Upcoming work or contract proofs
Accounts certified by a chartered accountant
Additional information
Santander considers you self-employed if you have a 20% or greater shareholding in a company. If your shareholding is less than 20%, you're treated as employed. Santander requires bank statements showing the latest three months' salary credits for those involved in a family business.
Please note that Santander requires at least two years of self-employment or business ownership to consider an application. The bank will now take an average of the last two years' self-employed income or the most recent year if this is lower. For existing borrowers moving home, Santander said its underwriters may be able to use a more individualised assessment.
A self-employed applicant will fall under this definition if their business is not trading or has been re-opened for less than three months. It will also apply if they have taken a Self-Employment Income Support Scheme (SEISS) grant or if a limited company has received a Job Retention Scheme (JRS) grant.
Santander is also changing its definition of a Covid-19 impacted self-employed applicant to now only capture details of any outstanding coronavirus business interruption loan.
Loan to Value and Deposit Requirements
Navigating the financial aspects of a mortgage is crucial, and understanding the loan-to-value (LTV) and deposit requirements can help set realistic expectations for any mortgage applications.
Loan to Value (LTV) Limit
As of May 26, 2022, Santander increased their maximum LTV for self-employed people from 75% to 90%. However, this loan to value limited does not apply to existing borrowers who are moving home.
Deposit Requirement
New self-employed customers are offered mortgages covering up to 60% of a property's value, necessitating a 40% deposit for most first-time buyers and home movers.
Individual Assessment for Home Movers
Existing borrowers moving home may receive a more personalised assessment from Santander's underwriters.
Special Considerations for Small Business Owners
For small business owners, Santander takes into account:
Operating costs and business premises expenses.
The value of business equipment and inventory.
Outstanding business debts and liabilities.
Necessary business insurance coverage.

For existing Santander mortgage customers planning to move home, underwriters may take a more individual assessment.
Understanding Interest Rates and Affordability at Santander UK
Interest rates are an integral component of any mortgage agreement. Santander mortgage rates are carefully tailored to fit individual circumstances. Factors such as loan-to-value ratio and fixed rate periods have a major influence in setting these rates.
Santander UK conducts an in-depth affordability assessment that carefully considers your regular income, monthly outgoings, and any financial commitments. Their mortgage agreement is then tailored accordingly and designed in such a way as to be manageable and sustainable for you.
Explore Joint Mortgage Options with Your Self-Employed Partner
Opting for a joint mortgage can offer several distinct advantages. Dividing financial responsibilities among two individuals can lighten their burden, while pooled incomes could yield larger loan amounts and expand your range of potential home purchases.
However, for partners who are self-employed, the mortgage application process can seem more complex and intimidating. The team at YesCanDo Money is committed to supporting you through it. We understand the unique financial situations of self-employed individuals and can offer the support and advice necessary for you to successfully navigate a joint mortgage application.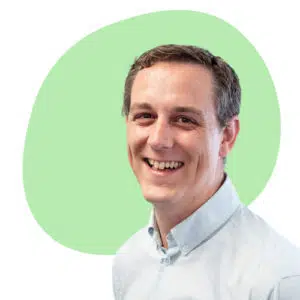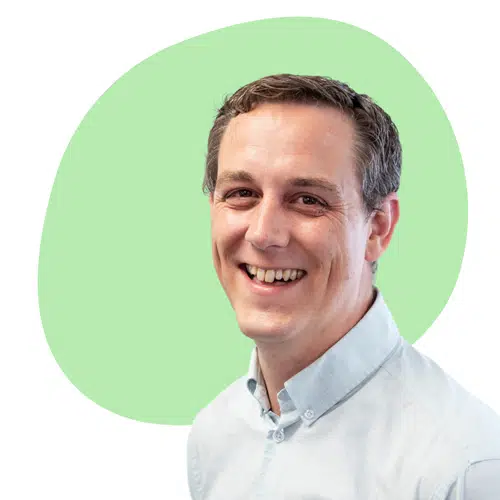 Case Study: A CIS Contractor's Homeownership Success
Grant (YesCanDo Mortgage & Protection Advisor
Challenge:
It was a great privilege to assist Steve, a CIS contractor with a solid history of consistent work as an electrician, who faced the common challenge of securing a mortgage due to the perceived unpredictability of his profession.
Solution:
At YesCanDo, we pride ourselves on a personal approach. We delved into Steve's finances, translating his self-employed income streams and tax deductions into a language that mortgage providers understand. Our team worked closely with Santander, ensuring they saw the full picture of Steve's financial stability and the potential of his ongoing contracts.
Outcome:
Our dedication and tailored support culminated in Steve receiving a mortgage offer that fit his unique circumstances. This success story is a testament to YesCanDo's commitment to making the mortgage process straightforward and stress-free, especially for those in the self-employed sector.
How We Enhance Your Mortgage Application
Navigating the mortgage application process can be daunting for those working solo; our advisors are here to guide them every step of the way.
1) Expert Fee-Free Guidance
Our team specialises in helping self-employed individuals navigate the mortgage maze with ease, to ensure an effortless mortgage application process. What's more, is that we are fee-free meaning you will not pay for our expert advice and support.
2) Customised Solutions
Self-employed individuals come with an array of income situations. At YesCanDo Money we don't believe in one size fits all. We take to in understanding your individual needs allows us to tailor solutions specifically tailored for you, increasing the odds of approval.
3) Ongoing Support
From start to finish of your application process, we are with you every step of the way, making sure all queries are attended to efficiently. We also work to chase lenders and solicitors to speed up your mortgage process to an efficient level.
FAQs about Self-Employed Mortgages
Can you still get a mortgage if you're self-employed?
Self-employed individuals can qualify for mortgage loans. Usually, two years' of self employed income history from their self-employment must be provided through tax returns as income evidence.
Is it hard to get a mortgage if you are self-employed?
It can be more complex for the self-employed to secure a mortgage because of the need to demonstrate a reliable income. But with YesCanDo's expert, fee-free guidance, self-employed borrowers receive the necessary support to streamline this process and enhance their chances of approval.
Do Santander do mortgages for self-employed?
Yes, Santander provides mortgages to self-employed individuals. However, they typically require the borrower to have been self-employed or owned their business for at least two years and prove the income evidence requirements.
What is the maximum LTV for self-employed Santander?
Santander Bank announced on May 26, 2022, they have increased their maximum LTV for self-employed people from 75% to 90%.
What banks give mortgages to self-employed?
Numerous major UK mortgage lenders, such as HSBC, Santander, Nationwide Building Society and Natwest are offering mortgages to self-employed individuals.
What is the best mortgage for self-employed people?
The best mortgage for self-employed individuals depends on their specific needs and circumstances. Some lenders offer bank statement loans, which allow applicants people to provide business bank statements instead of tax returns to prove their self employed income.
Is it hard to get a mortgage with Santander?
The difficulty of getting a mortgage with Santander depends on the individual's circumstances. Santander is roughly as strict as other high street banks and building societies with their mortgage lending criteria.
What proof of earnings do I need for a mortgage self-employed?
Self-employed individuals typically need to provide two or more years of certified accounts, SA302 forms or a tax year overview (from HMRC) for the past two or three years, evidence of upcoming contracts (if a contractor), and income evidence of dividend payments or retained profits (if a company director).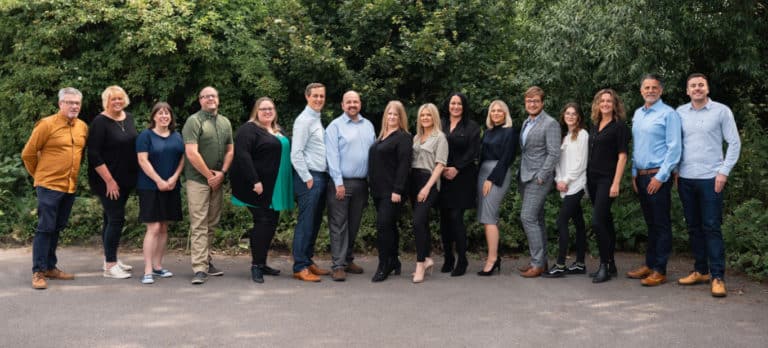 Fee Free Mortgage Advisors
FREE dedicated support throughout, we have full-market access to the best mortgage rates & deals. We do everything for you, for free! Call us, WhatsApp us, or fill in our contact form and let us know what the best time is for us to call you. We will get one of our mortgage advisors will be in touch to talk through your situation and available options.
More About Santander Mortgages