Santander Mortgage Rates Overview
Navigating the maze of mortgages can be daunting, given the wide range of choices available to both existing homeowners and first-time buyers. Santander, a prominent name in the UK mortgage industry and a significant player in the UK banking scene offers a diverse range of fixed and tracker rates designed to meet various requirements. As your trusted mortgage broker, we're here to walk you through Santander's offerings, ensuring you make a decision that's both informed and advantageous.
Add a header to begin generating the table of contents
Santander Mortgage Interest Rates
Interest rates form the foundation of any mortgage. They significantly influence the total borrowing cost over time and profoundly affect loan-associated expenses. Santander interest rates, renowned for their competitiveness, are shaped by internal strategies, external market dynamics, and economic indicators.
Factors Influencing Current Rates:
Bank of England's base rate
Inflation trends
Economic projections
International economic scenarios
Get a Personalised Mortgage Rate
Why settle for a single lender's interest rates when you can obtain a personalised one? Our state-of-the-art tool enables you to access customised rates based on your distinct situation. We review offerings from over 90+ lenders, ensuring you receive a rate that's ideal for you.
Benefits of Using Our Tool:
Comprehensive market overview
Personalised rate suggestions
Access to exclusive offers
Fee-free guidance from professionals
Get a Personalised Mortgage Rate!
With our fee-free advisors, secure a rate tailored to you. Benefit from expert guidance and make informed decisions. Reach out today for a mortgage that fits your financial goals!
Types of Santander Mortgage Rates
Santander UK is, a leading mortgage provider on the high street that presents a diverse range of interest rates tailored to cater to various borrower needs. Here's a breakdown of the types they offer:
Fixed Rate Mortgage Deals:
With these mortgages, the interest rate remains constant for a predetermined duration, often ranging from 2 to 5 years. This ensures that borrowers have consistent monthly payments throughout this term, providing them with financial predictability.
Santander Mortgage Rates 2-Year Fixed
For those desiring a relatively brief commitment, the 2-year fixed rate is an appealing choice. It offers stability for two years, allowing homeowners to budget their finances for this period.
Santander Mortgage Rates 3-Year Fixed
Striking a balance between the shorter 2-year and the lengthier 5-year alternatives, the 3-year fixed rate provides a mix of stability and adaptability, making it a favoured option among numerous homeowners.
Santander Mortgage Rates 5-Year Fixed
The 5-year fixed rate is especially popular among first-time purchasers and those remortgaging. This rate remains consistent for five years, offering a sense of reliability and predictability in monthly instalments.
Tracker Rate Mortgages:
These mortgages come with a fluctuating interest rate, typically set at a margin above the Bank of England base rate. As a result, monthly mortgage repayments can vary, either increasing or decreasing based on the prevailing base rate.
Standard Variable Rate (SVR) Mortgages:
SVR mortgages are a category of variable-rate mortgages. They don't come with any special discounts or promotional rates and without the need to pay a product fee. As of November 2023, Santander's SVR stands at 7.50%, applicable to mortgages initiated before 23rd January 2018.
Follow-on Rate (FoR) Mortgages:
Another variant of variable rate mortgages, the FoR is employed for mortgages that started after the 23rd January 2018. The current FoR is pegged at 8.50%, which is 3.25% above the Bank of England base rate.
It's crucial to note that the accessibility of these mortgage types can be influenced by individual circumstances and Santander's specific lending guidelines. For the most precise and up-to-date information, it's recommended to consult a mortgage advisor or engage directly with Santander.
Special Rates for Loyal Customers
Santander has consistently prioritised recognising its customers' loyalty. Their dedication to rewarding longstanding clients with an existing mortgage is evident in the exclusive product transfer rates and deals they offer. Whether it's a discounted interest rate, a fee waiver, or early access to new mortgage products, Santander ensures that loyalty is always rewarded.
Santander Mortgage Rates for Existing Customers
Being an existing Santander mortgage client comes with its privileges. Beyond the trust and relationship established over time, these clients often find themselves with a competitive edge when it comes to interest rates. They may qualify for special rates, leading to substantial savings over the loan's duration. Such product transfer rates are not merely about figures; they symbolise Santander's commitment to honouring trust and enduring relationships.
Why It's Always Worth It to Shop Around All Mortgage Lenders
While Santander offers enticing rates for its existing clients, the high street banks and building societies offer over 14,000 different rates and deals. Different mortgage providers present promotional rates, special deals, or packages that could better align with your specific needs. By exploring options across various lenders, you ensure that you're not missing out on a mortgage deal that could be more financially beneficial in the long run. Given the fluid nature of economic conditions and lending criteria, what's optimal today might not be tomorrow. Thus, routinely reviewing your mortgage and shopping around is not just advisable; it's a necessity for financial wisdom.
Get a Personalised Mortgage Rate!
With our fee-free advisors, secure a rate tailored to you. Benefit from expert guidance and make informed decisions. Reach out today for a mortgage that fits your financial goals!
Benefits of Using a Fee-Free Mortgage Broker for Santander Mortgages
Santander Mortgages is renowned for its diverse range of mortgage products tailored to meet the varying needs of homeowners and property investors. Opting for a fee-free mortgage broker like YesCanDo Money can significantly enhance your mortgage journey. We look at the overall cost of the mortgage, including fees and charges.
Independent mortgage advice
Every homeowner and first time buyer has individual needs and financial circumstances. Fee-free mortgage brokers delve into these specifics to offer solutions that align seamlessly with your property aspirations. With a deep understanding of your requirements, they can provide you with unbiased mortgage advice, ensuring you secure the best Santander mortgage product. Send us a message on WhatsApp to see how much you can borrow. Remember we are a fee-free broker so will not charge you a penny for our services.
Personalised Service
Mortgage brokers pride themselves on offering a service uniquely tailored to each client. Recognising that every individual has varied financial situations and property goals, they ensure that the mortgage product you receive aligns perfectly with your vision. They liaise directly with Santander to secure the most advantageous rate and deal for you.
Access to Exclusive Rates & Mortgage Deals
One of the standout benefits of partnering with a no-free broker is the opportunity to access exclusive rates. Often, these rates are not readily available to the general public, but with a broker's industry insight, you can unlock rates that could lead to significant savings over the duration of your mortgage.
Fee-Free Service
Receiving expert mortgage advice without any associated costs is an undeniable advantage. As a fee-free broker, YesCanDo Money is committed to offering comprehensive mortgage advice that puts your interest first. Our primary objective is to ensure you're matched with the best Santander mortgage product, all while ensuring there's no financial strain from our services.
Frequently Asked Questions

What is the current Santander mortgage rate?
The current standard variable rate (SVR) for Santander Mortgages is 7.50%. For mortgages taken out after 23rd January 2018, Santander uses the Follow-on Rate (FoR) which is set at 8.50%. For personalised mortgage interest rates and advice, consider contacting a fee-free broker.
Who is offering the best mortgage rates UK?
The best mortgage interest rates in the UK can vary based on the type of mortgage and the borrower's circumstances. For a comprehensive overview tailored to your needs, consider using our free rate comparison tool. Additionally, consulting a fee-free broker can provide personalised recommendations.
What is the current mortgage rate at Santander?
Santander's current mortgage rates differ based on the mortgage type and the borrower's specific situation. As an example, they offer a 2 Year Fixed Standard rate of 5.34%. A fee-free broker can help you navigate these rates effectively.
What are Santander fixed rates?
Santander provides fixed rates for different durations. For instance, currently, they have a 1 Year Fixed rate at 5.05% AER / 4.94% Gross, and a 2 Years Fixed rate set at 5.10% AER / 4.98% Gross. To explore the best options for your situation, reach out to a fee-free broker.
Are Santander reducing mortgage rates?
Indeed, Santander has recently announced rate reductions across its residential fixed rate products as well as its Buy to Let range. For detailed insights and advice, consider consulting a fee-free broker.
Get a Personalised Mortgage Rate!
With our fee-free advisors, secure a rate tailored to you. Benefit from expert guidance and make informed decisions. Reach out today for a mortgage that fits your financial goals!
Conclusion
Santander is undeniably a major and trusted mortgage lender in the UK, known for its competitive rates and varied offerings. However, while their rates are compelling, it's crucial to remember that the mortgage landscape is expansive. Relying solely on one mortgage lender's rates might not always yield the best outcome tailored to your unique circumstances. This is where our expertise comes into play. Our fee-free advice ensures you get a comprehensive view of the market, with access to over 90+ UK lenders and a staggering array of 14,000 mortgage products. By partnering with us, you're not just securing a mortgage; you're ensuring a customised financial solution that perfectly aligns with your aspirations. Before making any decisions, reach out to us. Let us navigate you through the intricate world of mortgages, ensuring you discover the ideal product that resonates with your dreams and financial objectives.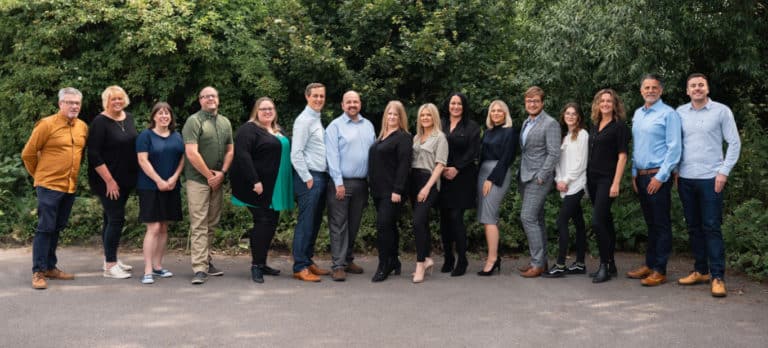 Fee Free Mortgage Advisors
FREE dedicated support throughout, we have full-market access to the best mortgage rates & deals. We do everything for you, for free! Call us, WhatsApp us, or fill in our contact form and let us know what the best time is for us to call you. We will get one of our mortgage advisors will be in touch to talk through your situation and available options.
More About Santander Mortgages