Santander Porting Mortgage: Move Your Mortgage
Santander, one of the UK's top banks and mortgage lenders, provides a variety of mortgage products crafted to meet the diverse needs of homeowners. This guide unfolds the specifics of Santander's porting of a mortgage, emphasising its features, benefits, and the unparalleled advantages of collaborating with YesCanDo Money for the porting process.
Add a header to begin generating the table of contents
Understanding Santander Mortgage Porting
Porting is a crucial part of Santander's mortgage offerings. Let's delve into its details.
What is Porting?
Porting refers to the process of transferring an existing mortgage deal from one property to another, all while retaining the original mortgage agreement and meeting the lender's lending criteria. For Santander customers, this means a smooth transition in taking their current deal and mortgage account to a new property.
Why Consider Porting with Santander?
Opting to port your Santander mortgage comes with an array of benefits, from retaining your current deal and mortgage terms to potential financial savings.
Key Features of Santander Porting
Santander's porting mortgage is packed with features aimed at customer convenience.
Borrowing More, Less, or the Same
Depending on your changing financial circumstances and the value of your new property, you might:
Increase your borrowing to accommodate a more expensive property.
Decrease borrowing therefore needing a smaller mortgage if downsizing.
Retain the same borrowing amount for a straightforward transfer.
Early Repayment Charges (ERC)
It's crucial to know that early repayment charges may apply if you choose to repay your mortgage earlier especially if you have a fixed-rate mortgage. Porting can be a tactical move to dodge or lessen the necessity to pay a hefty early repayment charge on your mortgage account.
Keeping Your Low Santander Interest Rate
Porting your mortgage keeps your low-interest rate when moving. This saves money compared to today's higher rates. Santander lets you port fixed and tracker mortgages. You can borrow more from Santander for the new home. Talk to a mortgage advisor at YesCanDo. They get a Santander Decision in Principle online. This shows your maximum borrowing and mortgage options. With an advisor's help, see if porting your mortgage with Santander saves money. Rest assured an advisor will guide you to make the best decision for your situation, so you can feel confident in your next steps.
Connect with a Santander Mortgage Porting Expert
Navigate the intricacies of Santanders's mortgage porting seamlessly with YesCanDo Money. Get fee free advice on your mortgage transition with experienced and helpful guidance.
Options Offered by Santander for Moving Home
Santander provides two main options if you're moving home and wish to keep your mortgage with them. Here's a breakdown of the options:
Option 1: Keep your current mortgage deal (Santander Port Mortgage)
Porting your Santander fixed-rate mortgage is the act of taking your existing mortgage deal with you when you move home. With Santander, you can apply to port your current deal whether you wish to borrow more, the same amount, or less.
If you need to borrow more: You port your current deal to your new mortgage and then choose a new deal for the extra amount you need to borrow.
Example: If your current mortgage balance is £100,000 but you need to borrow £150,000 altogether, £100,000 would remain with the existing fixed rate deal and £50,000 would need to be added separately in a new deal.
If you borrow the same or less: If you borrow the same amount, you won't pay an early repayment charge (ERC). If you borrow less, you pay part of the ERC, which only applies to fixed rate mortgages, not tracker rates or Standard Variable Rate.
Example: If your current mortgage balance is £100,000 but the total amount you need to borrow reduces to £75,000, you'll pay an ERC on the £25,000 difference.
Option 2: Get a new mortgage deal
If you have less than 6 months left on your current variable rate deal, you can choose a new deal for the whole amount you need to borrow without paying an ERC if you're borrowing the same amount or more. However, an ERC will apply if you're on a fixed rate.
Special Considerations for Different Selling and Buying Days
If selling and buying on different days, you can choose either mortgage deal option but will pay the full early repayment charge. Santander gives a grace period – if you buy within 3 months (6 for new builds) of paying off the previous mortgage, they'll automatically refund any overpaid charges within 4 weeks of completion. Outside these timescales, you can't port the existing mortgage deal and won't get a refund.
For those with a Flexible Offset mortgage wishing to keep your rate and other features, it's imperative to sell and buy on the same day.
The Santander Porting Process with a Fee Free Mortgage Broker
Navigating the porting process with a fee-free mortgage broker like YesCanDo Money ensures a cost-effective and hassle-free experience.
Step-by-Step Guide to a Seamless Santander Mortgage Porting with YesCanDo Money
Initial Consultation: Your journey begins with a friendly chat. We take the time to genuinely understand your needs, aspirations, and concerns. Together, we'll explore the possibilities of porting and how it aligns with your goals.
Gathering Documents: Forget about daunting paperwork! We'll guide you through the documents needed, ensuring everything is in order. Our team will liaise directly with Santander on your behalf, making the process as hassle-free as possible for you.
Approval Process: Navigating approvals can be tricky, but not with us by your side. We'll streamline the process, ensuring all boxes are ticked. And, of course, we'll keep you updated every step of the way, so you're never left in the dark.
Completion: The final step! With all the i's dotted and t's crossed, we'll ensure a smooth and successful porting completion. Celebrate the new chapter in your homeownership journey, knowing you've made the right choice with YesCanDo Money.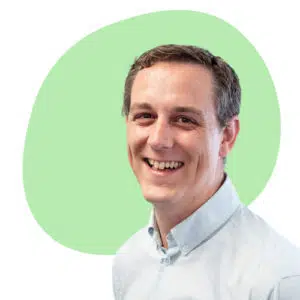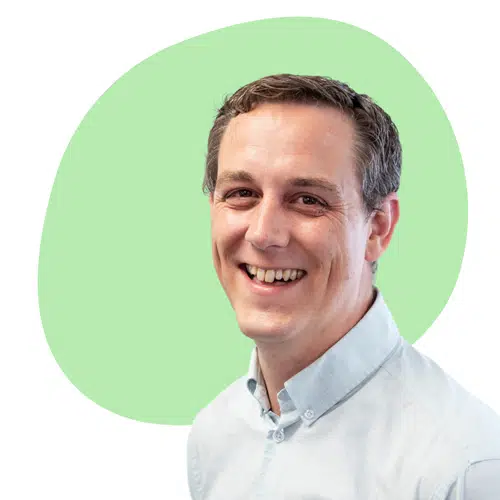 How We Port Your Santander Mortgage
Grant (YesCanDo Mortgage Porting Expert)
Initiating the Application: Our team starts by treating your Santander mortgage porting as a full mortgage application. This detailed application is prepared by us and submitted to the Santander Mortgage Application Tracking System (MATS).
Client Information Gathering: We'll ask you to provide your Santander 8-digit account number, which is essential for the porting process.
Application Processing and Submission: We handle the intricate process of reviewing and ensuring the application's completeness and accuracy. Once verified, we submit it within the MATS system.
Receiving Documentation Requirements: Post-submission, we receive an email via MATS detailing the documentation required for your specific mortgage application. This includes the latest month's payslip for each applicant and, for self-employed individuals, the last two years' tax calculations. For applications above 90% loan-to-value, three months' payslips are also necessary.
Awaiting Underwriting Assessment: After submission, we receive a notification via MATS providing an estimated time frame for the Santander underwriting department to process the application. This duration can range from 2 to 7 days, depending on Santander's current workload.
Successful Mortgage Port Notification: Once the underwriting process is complete, we'll inform you of the successful port of your mortgage. We ensure that you are kept up-to-date throughout the process and assist with any additional steps or information required to finalise your mortgage porting.
Required Documents: Making It Simple with YesCanDo Money
Navigating the documentation for mortgage porting can be overwhelming, but with YesCanDo Money, it's a breeze. Here's what you typically need:
Income Proofs: To ensure you can comfortably manage your mortgage.
Property Valuation: To determine the current value of your home.
ID Proofs: A standard procedure to confirm your identity.
New Property Details: Information about the home you're moving to.
Don't fret about the paperwork! Our dedicated team at YesCanDo Money is here to guide you every step of the way, ensuring a seamless and stress-free porting experience tailored just for you.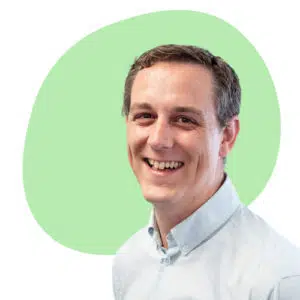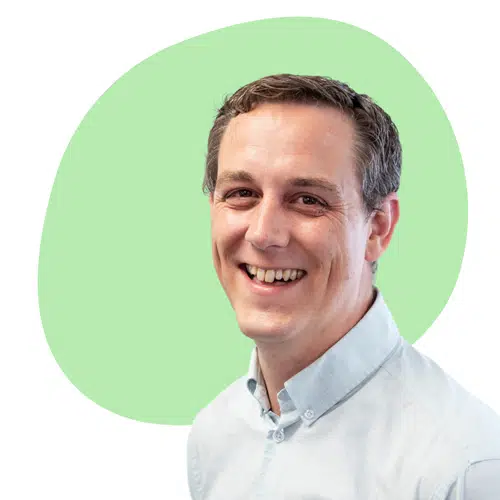 Case Study: Assisting the Robinson Family With Mortgage Porting
Grant (YesCanDo Mortgage & Protection Advisor)
Challenge:
I recently had the pleasure of working with Mr. and Mrs. Robinson who were looking to move into a larger home for their growing family. Their existing mortgage with Santander could potentially be ported over, yet they were uncertain about the process, its costs, and what steps would need to be taken for such an endeavour.
Solution
After speaking with the Robinsons for a friendly chat, I gained a clear picture of their needs and concerns. I explained the porting process simply while providing assurances that I would be there every step of the way to provide guidance and address any queries they had along the way. Together, we collected all necessary documents before I liaised with Santander on their behalf and I kept them updated throughout. At last, we successfully ported their mortgage so they could move into their new home with confidence!
Connect with a Santander Mortgage Porting Expert
Navigate the intricacies of Santanders's mortgage porting seamlessly with YesCanDo Money. Get fee free advice on your mortgage transition with experienced and helpful guidance.
Frequently Asked Questions
Navigating the intricacies of Santander's mortgage porting can raise several questions. We've addressed some of the most common queries below to provide clarity.
Can porting a mortgage be refused?
Yes, porting a mortgage can be refused if the borrower doesn't meet the lender's criteria at the time of moving, or if the new property doesn't meet the lender's requirements. It's essential to discuss the porting process with your lender and understand their specific criteria.
Is porting a mortgage hard?
The difficulty in porting a mortgage varies based on the lender's policies and the borrower's circumstances. Having a good credit rating, a stable income, and working with a knowledgeable mortgage broker can simplify the process significantly.
Is it a good idea to port a mortgage?
Porting a mortgage can be a wise choice if you have a favourable interest rate on your current mortgage compared to the rates available in the market. It allows you to maintain your existing rate and terms, potentially saving money over the life of the mortgage.
Is it cheaper to port a mortgage?
Porting a mortgage may be cheaper and quite often is as it allows you to avoid certain fees associated with getting a new mortgage. However, the cost-effectiveness depends on various factors including your current mortgage terms, the property's value, and the lender's porting fees.
What is the process to port a mortgage?
The process to port a mortgage involves discussing your intention with your current lender, completing a mortgage application for the new property, gathering required documentation, and fulfilling any additional requirements set by the lender. It's recommended to work with a mortgage broker to navigate this process smoothly.
Santander Porting vs. Remortgaging
Choosing between a Santander remortgage and porting your mortgage with Santander can be a pivotal decision in your homeownership journey. Both options come with their unique advantages, and understanding them can help you make an informed choice.
Benefits of Porting
Porting your mortgage with Santander offers several advantages:
Continuity: By porting, you can maintain your existing mortgage terms and conditions, providing a sense of familiarity.
Potential Savings: Depending on your current mortgage rate and the prevailing market rates, porting might offer cost savings in terms of avoiding early repayment charges or securing a favourable rate.
Streamlined Process: Porting often involves less paperwork and fewer formalities compared to a full remortgage, making the transition smoother.
Benefits of Remortgaging
On the other hand, remortgaging can also be beneficial in certain circumstances:
Better Terms: If your financial situation has improved since you first took out your mortgage, completing a remortgage might allow you to secure better terms or a lower rate of interest.
Flexibility: Remortgaging can provide an opportunity to switch to a different type of mortgage product or lender, offering more flexibility.
Equity Release: If your property has appreciated in value, remortgaging can allow you to release some of the equity tied up in your home.
At YesCanDo Money, we're committed to guiding you through these options, ensuring you make the best decision tailored to your individual circumstances.
Connect with a Santander Mortgage Porting Expert
Navigate the intricacies of Santanders's mortgage porting seamlessly with YesCanDo Money. Get fee free advice on your mortgage transition with experienced and helpful guidance.
Partnering with YesCanDo Money for Your Santander Mortgage Porting
Choosing to work with YesCanDo Money as your fee-free mortgage broker for your Santander mortgage porting can significantly streamline and enhance your experience. Here's why partnering with us is the right choice:
Here is a shortened version of the list:
Expert guidance at every step with experienced brokers
Access to exclusive Santander deals and offers
No fees or hidden costs as a fee-free broker
Personalised service tailored to your needs
Continuous support beyond just the porting process
Conclusion
Porting your mortgage with Santander can be a savvy financial decision, particularly when partnered with the expert guidance and personalised service provided by YesCanDo Money. We will initially look at the mortgage market to make sure that there isn't a better deal out there for you. If it is beneficial for you to stay with Santander and port your mortgage we will arrange this for you.
With over 30 years experience of in porting Santander mortgages a deep understanding of Santander's mortgage offerings and a client-centric approach, we're here to ensure your porting process is smooth, successful, and tailored to meet your unique needs.
For more information or to get started with your Santander mortgage porting process, contact one of our team of mortgage advisers at YesCanDo Money today. Your seamless, stress-free porting experience is just a call or click away.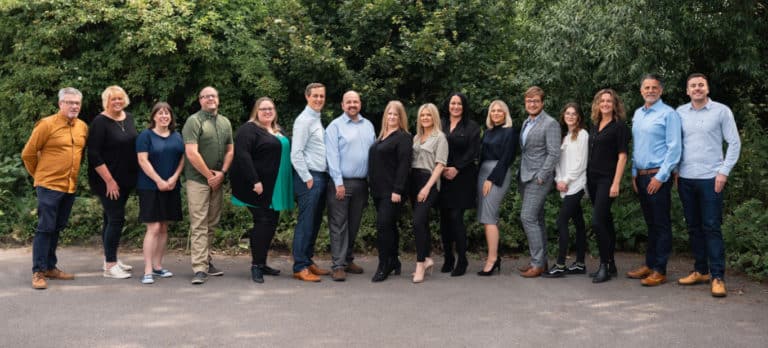 Fee Free Mortgage Advisors
FREE dedicated support throughout, we have full-market access to the best mortgage rates & deals. We do everything for you, for free! Call us, WhatsApp us, or fill in our contact form and let us know what the best time is for us to call you. We will get one of our mortgage advisors will be in touch to talk through your situation and available options.
More About Santander Mortgages