Santander Fixed Rate Mortgage Overview
At YesCanDo, we're more than just mortgage brokers; we're your partners in navigating the mortgage landscape. Our mission is to provide you with comprehensive information and heartfelt mortgage advice, ensuring you feel confident and supported. Santander's fixed-rate mortgage is a popular choice among homeowners, and we're here to explore its features with you.
Add a header to begin generating the table of contents
Introduction to Santander Fixed Rate Mortgages
Fixed-rate mortgages give you stability in an ever-changing financial world and housing market. With Santander UK, you're not just getting a mortgage; you're knowing you will be able to budget knowing your monthly repayments will not increase for a set period, allowing you to plan your future with ease and assurance.
Why Choose a Santander Fixed Rate Mortgage?
Santander, a pillar of trust in the banking sector, offers a myriad of mortgage products. Choosing a fixed-rate mortgage with Santander means embracing stability in your repayments. And with our warm guidance, you'll always feel like you have a friend helping you make the best choices.
Benefits of Santander's Fixed Rate Mortgage Deals
With a fixed-rate mortgage, you gain control and predictability. Santander ensures that your financial journey is smooth, with no unexpected twists and turns. And we're here
Get a Personalised Mortgage Rate
Every individual's financial story is unique. Why settle for generic rates? Our advanced mortgage tool, combined with our friendly mortgage advice, ensures you get a mortgage rate that feels tailor-made for you. We delve deep into offerings from over 90 different lenders, ensuring you get the best rate for your story. We search the whole mortgage market looking at the overall cost for comparison of the mortgage, taking into consideration product fees and charges.
Benefits of Using Our Tool:
Comprehensive market scan
Personalised rate recommendations
Access to exclusive deals
Warm, fee-free advice from our dedicated team
Unlock the Best of the Santander Fixed Rate Mortgages!
We compare fixed rates from Santander with 90+ lenders to ensure you get the prime deal. Let our experts manage the entire process at no cost to you. Experience a seamless, fee-free journey with us!
Santander Mortgage Rates: A Guide to Different Fixed Rate Terms
Santander, known for its dedication to first-time buyers and homeowners, provides a wide array of fixed-rate mortgage terms. Whether you're in search of short-term security or long-term predictability, Santander has a package tailored to your needs.
Santander 1 Year Fixed Rate Mortgage
A one-year fixed rate serves as an introductory offer providing a year of stability, perfect for those looking for a temporary break from financial volatility. However, at present Santander does not provide a 1-year fixed rate term.
Santander 2-Year Fixed Rate Mortgage
The Santander 2-year fixed-rate mortgage is an excellent choice for those foreseeing changes in their financial future. With our assistance, you can confidently navigate this short-term commitment.
Santander 3-Year Fixed Rate Mortgage
The Santander 3-year fixed-rate mortgage offers the advantage of consistent payments, making it an increasingly popular choice for those seeking stability. With our guidance, we'll help you assess whether this medium-term option aligns with your financial goals and connect you with the best lender to suit your needs.
Santander 5-Year Fixed Rate Mortgage
The Santander 5-year fixed-rate mortgage is an great choise or those who appreciate long-term predictability, the 5-year fixed-rate mortgage offers a haven of consistency. Together, we can determine if this is the right course for your financial journey.
Santander 10-Year Fixed Rate Mortgage
A decade of fixed rates symbolises stability. If you're in search of a long-term anchor, this could be your ideal option. We're here to help you assess its advantages in light of your future plans.
What Happens When My Fixed Rate Mortgage Ends with Santander?
Once your initial rate period ends, and if you haven't entered into a new mortgage agreement, you'll transition to Santander's standard variable rate. The interest rates can vary monthly, and as existing customers, it's often beneficial to compare Santander mortgage deals before your fixed term ends to avoid potential higher rates.
Pros and Cons of a Fixed Rate Mortgage Deal
Every financial decision comes with its set of advantages and challenges. We're here to help you navigate the pros and cons, ensuring your choices resonate with both your heart and mind.
Advantages
Predictable monthly repayments.
Shield against potential interest rate hikes.
A range of term lengths to cater to diverse needs.
Disadvantages
Possible early repayment charges.
Transitioning to a variable rate post-fixed term can bring changes to repayments.
Working Out Your Monthly Payments
Understanding your monthly commitments is pivotal. While there are myriad tools available, nothing beats a heart-to-heart with our team. We're here to provide clarity, ensuring you're always well-informed. For a quick estimate, you can also utilise the mortgage calculator provided below.
Mortgage Repayment Calculator
Choosing the ideal mortgage is key in any homebuying journey, and our Mortgage Repayment Calculator makes this step simple and transparent. Simply input your loan details, and receive an estimated monthly cost. Should any queries arise or assistance be needed during this process, our dedicated YesCanDo team is always on hand to offer support and guidance through this process.
Unlock the Best of the Santander Fixed Rate Mortgages!
We compare fixed rates from Santander with 90+ lenders to ensure you get the prime deal. Let our experts manage the entire process at no cost to you. Experience a seamless, fee-free journey with us!
How YesCanDo Money Can Assist You
At YesCanDo Money, our fee-free mortgage broker service is designed to assist and guide you every step of the way in your home-buying journey. Whether it be your first home purchase or Santander remortgage goals – let us show you how we can make a difference for you:
Personalised Expert Guidance
Our team of seasoned mortgage advisors is ready to provide tailored advice based on your unique financial situation and aspirations.
Hassle-Free Experience
We simplify the mortgage application process, ensuring that it's as straightforward and stress-free as possible for you.
Access to the Best Deals
With our vast network of lenders, we can introduce you to exclusive mortgage deals that might not be readily available elsewhere.
Ongoing Support and Advice
Our commitment to you doesn't end once you secure a mortgage. We remain available to answer any queries and offer continuous support.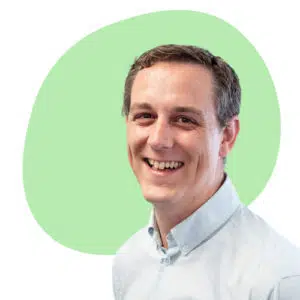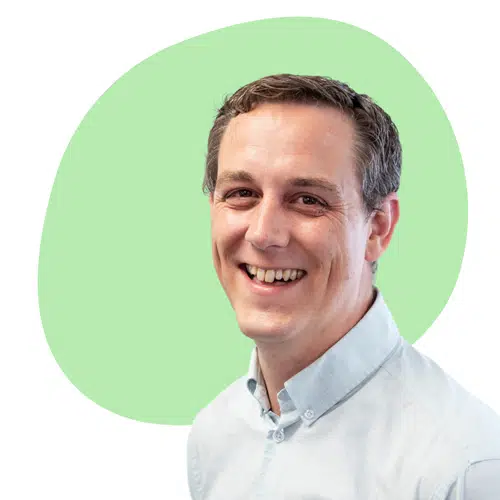 Case Study: Case Study: Achieving the Best Fixed Rate
Grant (YesCanDo Mortgage & Protection Advisor
Challenge:
John, a prospective homebuyer, reached out to us in early 2022. He had heard about the low-interest rates available but was overwhelmed by the myriad of rate options and the intricacies of the application process.
Solution:
I conducted a thorough market analysis and pinpointed a golden opportunity for John: a 0.9% fixed rate for a 5-year mortgage. We guided John through the application, ensuring he secured this very low rate. This proactive approach paid off massively when interest rates surged in 2023. John was not only shielded from the hike but also enjoyed substantial savings, all thanks to our timely advice and expertise.
FAQs – Santander Fixed Rate Mortgages
Navigating the mortgage world can be confusing and we are here to help you make informed decisions. Below are some frequently asked questions (FAQs) about Santander's fixed-rate mortgages that will assist in helping you make informed choices.
What fixed rates are Santander offering today?
Santander offers competitive mortgage rates. For an accurate overview, our Fixed Mortgage Rate Finder tool offers real-time rates that allow you to easily locate the best deals.
What fixed rates are Santander offering?
Santander offers a range of fixed rates, such as a 1 Year Fixed rate at 5.05% AER / 4.94% Gross, and a 2 Years Fixed rate set at 5.10% AER / 4.98% Gross. For specific rates and offers, use our Fixed Mortgage Rate Finder or consult one of our advisors.
What is a good fixed mortgage rate right now?
The best mortgage rates in the UK can vary based on the type of mortgage and the borrower's circumstances. For a comprehensive overview tailored to your needs, consider using our free rate comparison tool. Additionally, consulting a fee-free broker can provide personalised recommendations.
What is the current fixed mortgage rate UK?
The current standard variable rate (SVR) for Santander Mortgages is 7.50%. For mortgages taken out after 23rd January 2018, Santander uses the Follow-on Rate (FoR) which is set at 8.50%. For personalised mortgage rates and advice, consider contacting a fee-free broker.
Are Santander going to reduce mortgage rates?
Santander has recently made announcements about reductions in their mortgage rates. However, any future adjustments will be influenced by a range of factors, including prevailing market conditions. For the latest updates and advice, reach out to a fee-free broker.
Final Thoughts
Santander provides an abundance of mortgage products, so our role is to be your friendly guide in sorting through them all and finding what is best suited to you. Our commitment is ensuring we help you discover a mortgage solution tailored specifically for your story – always remembering to align your choices with long-term visions, while always knowing we are there supporting every step along the way!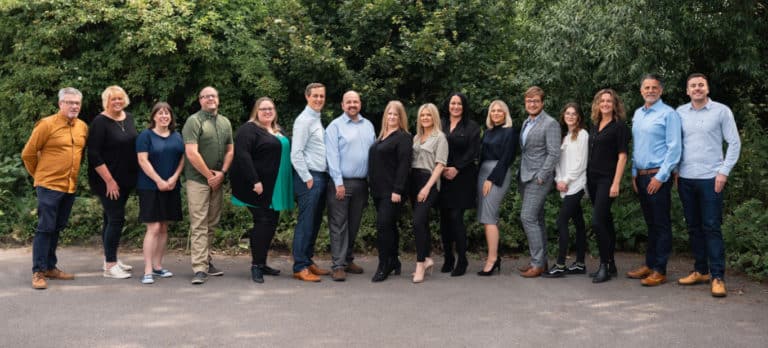 Fee Free Mortgage Advisors
FREE dedicated support throughout, we have full-market access to the best mortgage rates & deals. We do everything for you, for free! Call us, WhatsApp us, or fill in our contact form and let us know what the best time is for us to call you. We will get one of our mortgage advisors will be in touch to talk through your situation and available options.
More About Santander Mortgages