Santander Product Transfer: For Existing Mortgage Customers
When it comes to managing your mortgage, flexibility and options are key. As an existing Santander mortgage customer, you have the opportunity to explore a product transfer. This process allows you to switch to a deal that better matches your financial circumstances and goals, and this guide will explain all aspects of the Santander product transfer, from what it entails and how it works, to its advantages for you as a consumer.
Add a header to begin generating the table of contents
What is a Santander Product Transfer for Existing Mortgage Customers?
A Santander product transfer is a service offered to Santander mortgage customers who are looking for a new residential mortgage or Buy to Let mortgage deal. This service allows you to transfer your current mortgage to a different deal within Santander's product range. The rates for product transfers are the same whether you apply directly to Santander by phone or online, or if a broker applies on your behalf.
Ready to start your product transfer? Fill in our quick and easy Santander Product Transfer Form.
The Benefits of a Santander Product Transfer
Switching to a new mortgage rate and replacement deal through a Santander product transfer comes with several benefits. These advantages of transfer can make the transfer process more attractive and financially advantageous for customers, so let's delve further into them.
No Additional Income or Affordability Assessments
One of the main benefits of a Santander product transfer is that there are no further income or affordability assessments. This means that the process is quicker and simpler than applying for a new mortgage.
A Wide Range of Mortgage Deals
Santander offers a wide range of deals for product transfers. This means that you can find a new deal that suits your current financial situation as well as monthly mortgage payments that you can afford.
The Same Rates
No matter whether you submit an application directly or through a mortgage broker or direct to Santander, all rates offered to you will remain the same to ensure fairness and transparency throughout the process.
We Will Organise Your Whole Product Transfer
We are experts at Santander Product Transfers. Our team of mortgage experts are here to guide you every step of the way. Contact us today for to get started, we're friendly, experienced and fee-free.
The Process of a Santander Product Transfer
Understanding the process of a Santander product switch is crucial to ensure a smooth transition to your new mortgage rate. Here, we will walk you through the key steps involved in a transfer, from checking your eligibility to accepting a new deal.
Checking Your Mortgage Account for Eligibility
The first step of the product transfer process is identifying whether you qualify. This may depend on factors like the current deal and mortgage term as well as well factors like being on a repayment mortgage or an interest-only mortgage.
Submitting a Product Transfer Request
Once you have determined that you qualify for a transfer, submitting a request can be done easily through Santander's mortgage transfer service online or with the help of a broker.
Accepting a Mortgage Deal
After submitting a request, you can view the current rates and choose a new deal. Once you have chosen a deal, you can accept it and your transfer will be processed.
Working with a Broker for Your Santander Mortgage Transfer
Consulting a mortgage broker to facilitate your Santander product transfer can bring many advantages. A broker will offer expert guidance through the entire process and enable you to make informed decisions.
Expert Advice
Mortgage brokers possess an in-depth knowledge of the Santander online mortgage transfer process and any limitations. An example of this is when you have accepted your new Santander deal, you will not be able to make any changes to your mortgage until the new deal starts. This would include applying for an additional loan or making an overpayment on your Santander mortgages.
Simplifying the Process
Moving your mortgage product with your existing lender can be a lengthy and complex process. A mortgage broker will complete an online mortgage transfer service for you and make the transition simpler by handling all paperwork for you and communicating directly with lenders on your behalf, saving time and easing the stress associated with managing it on your own.
Making Informed Decisions
A mortgage broker can equip you with all of the information you need to make educated choices when selecting a loan or mortgage interest rate. They will explain terms and conditions, explain any product fee that applies and guide you through the acceptance process for new deals.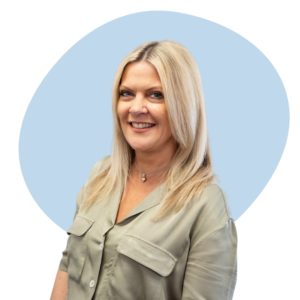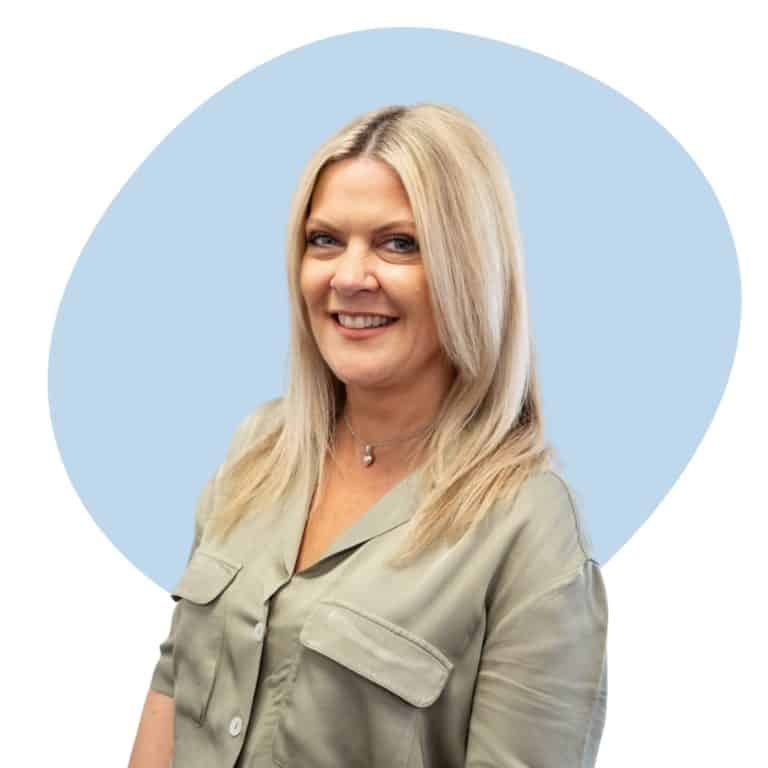 Case Study: Simplifying the Mortgage Process with a Santander Product Transfer
Jane (YesCanDo Mortgage Adviser)
Jason, a long-time Santander mortgage customer, was nearing the end of his current deal. He was keen to explore his options and potentially find a new deal that could offer him better terms. However, he was concerned about the complexity of the process and the potential for additional income and affordability assessments. After consulting with his mortgage broker, Jason decided to opt for a Santander product transfer. This process allowed him to switch to a new deal within Santander's product transfer range without the need for further assessments. His broker guided him through the online mortgage transfer service, simplifying the process and saving him valuable time. Jason was able to secure a new deal that offered him a lower rate, reducing his monthly mortgage payments. The Santander product transfer process proved to be a flexible and efficient solution, helping Jason manage his mortgage more effectively.
We Will Organise Your Whole Product Transfer
We are experts at Santander Product Transfers. Our team of mortgage experts are here to guide you every step of the way. Contact us today for to get started, we're friendly, experienced and fee-free.
Things to Consider When Transferring Your Product
Product transfers can offer many advantages, yet it's essential that you be mindful of any applicable fees that could impact the deal you select. Fees could differ depending on which offer is chosen.
Product Fees: While a product transfer can offer many benefits, it's important to be aware of any product fees that may apply. These fees can vary depending on the deal you choose.
Valuation Fees: At times, a valuation fee may be applied. This fee covers the costs associated with assessing the value of your property.
Cancellation Request: If your mind changes after accepting an agreement, submitting a cancellation request might be possible; it's important to remember any fees or penalties that might apply as this could impact whether it goes through successfully or not.
Frequently Asked Questions
What are Santander product transfer rates?
Santander product rates vary depending on the specific mortgage product you choose. These rates are highly competitive and remain unchanged regardless of whether you apply directly or through a broker. For the latest and most up-to-date rates, it is advisable to contact Santander or your mortgage broker for more accurate rates.
Can you cancel a product transfer?
Yes, you can cancel a product transfer. However, it is important to keep in mind that cancellation fees or penalties may apply; always read over your new deal carefully before making your decision.
Can you transfer a mortgage offer to a new property?
Mortgage offers are tailored to specific properties; therefore, if you plan to transfer them from one property to another, new applications for loans will likely need to be submitted and approved by lenders or mortgage brokers. Before doing this, always seek professional advice from them for the best advice and assistance.
How long does it take to get a mortgage approved by Santander?
Santander mortgage approval times vary, depending on a number of factors such as the complexity of the application and their current processing times; typically this process takes 2-4 weeks.
How long do Santander take to send mortgage funds?
Once your mortgage is approved, Santander typically sends the mortgage funds on the day of completion. This is the day when the property legally becomes yours. It's always best to confirm specific timelines with Santander or your mortgage broker.
Are Santander pulling mortgage offers?
Mortgage offers can be withdrawn if circumstances change significantly or if the lender discovers information that affects your ability to repay the loan. However, Santander, like any responsible lender, aims to honour all valid mortgage offers.
Is Santander mortgage going up?
Mortgage rates may fluctuate based on factors like the Bank of England base rate and market conditions; for accurate rates, it is wise to contact Santander or a mortgage broker for their current rates. In the second half of 2023, interest rates are expected to rise rapidly therefore it is possible and advisable to secure Santander mortgage products for a future date as soon as allowed.
Conclusion
A Santander product transfer can be a great option for Santander mortgage customers looking for a new deal. Product transfers offer flexibility and potential savings without additional income or affordability assessments, a wide variety of deals, and similar rates whether applying directly or through a broker. It is important to take note of any potential fees as well as the process when considering this option.
As your mortgage broker, I'm here to submit your online mortgage transfer service as well as guide and assist in every aspect of this process, answering any queries and providing any necessary assistance with Santander product transfers. Don't hesitate to contact me should any assistance be required regarding their Santander transfer.
We Will Organise Your Whole Product Transfer
We are experts at Santander Product Transfers. Our team of mortgage experts are here to guide you every step of the way. Contact us today for to get started, we're friendly, experienced and fee-free.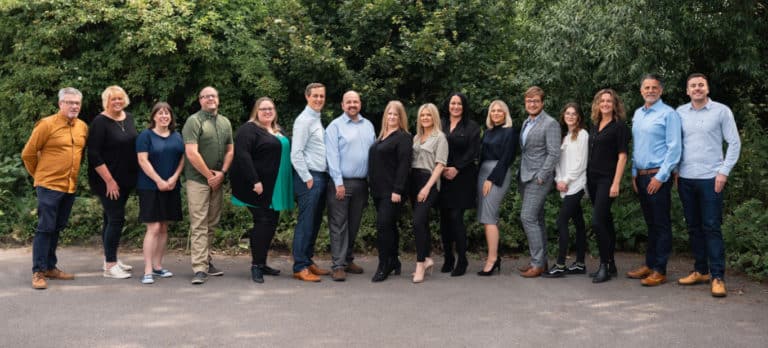 Santander Product Transfer Form
Please take note of the following...
Product Transfers with Santander may be available if your existing mortgage, whether it's a residential or Buy-to-let mortgage, is either on the standard variable rate or is within 6 months of the expiry of fixed or discounted rate agreements.
Please complete and submit the below form and one of our advisors will be in touch.