Santander Buy-to-Let Mortgage Guide
Feel at ease as you start your property investment journey - YesCanDo Money will guide you through Santander's buy-to-let mortgage options every step of the way. Our expertise makes getting a rental property mortgage simple and straightforward.
Add a header to begin generating the table of contents
Why YesCanDo Money for Your Santander Buy-to-Let Mortgage?
Investing in rental property is a significant step, and YesCanDo Money is here to ensure it's a leap in the right direction:
Our Fee-Free Promise
We stand by our commitment to transparency. With YesCanDo Money, you benefit from expert mortgage advice without the worry of hidden broker fees. Invest in your future, not in additional broker costs.
Tailored Support
Your financial journey is unique. We dedicate time to understanding your goals and providing a bespoke Santander mortgage solution that aligns with your investment strategy.
Streamlined Process
We navigate the complexities of mortgage applications, handling all communications with Santander. Our team becomes your single point of contact, making the process as smooth as possible.
Santander's Buy-to-Let Mortgage Options
Santander offers a range of buy-to-let mortgages designed for both new and seasoned investors, ensuring flexibility to meet your investment objectives.
Interest-Only Mortgages
Popular among landlords, this option allows you to pay just the interest each month, deferring the capital repayment. It's vital to have a solid plan for repaying the capital at the end of the mortgage term.
Repayment Mortgages
With this traditional option, you pay off both interest and capital each month, gradually reducing the mortgage until the property is fully yours.
Fixed-Rate Mortgages
Protect yourself from interest rate changes with a fixed rate for an initial period, providing stability for your financial planning.
Tracker Mortgages
These mortgages have variable interest rates that track the Bank of England Base Rate, offering potential savings when rates are low but the risk of higher payments if rates increase.
Lending Criteria for Santander Buy-to-Let Mortgages
To be eligible for a Santander buy-to-let mortgage, borrowers must meet the following requirements:
Homeownership: Applicants must already be homeowners and not first-time buyers. This ensures that borrowers have experience in managing property-related financial commitments.
Income Requirements: At least one applicant must have a minimum income of £25,000 per year. This income cannot include rental or benefit income, emphasizing the lender's requirement for financial stability outside of property investments.
Deposit: A minimum deposit of 25% is required for the mortgage, which increases to 30% for new-build flats. This higher equity requirement for new builds reflects the greater risk associated with these properties.
Loan Limits: The maximum loan amount available from Santander for a buy-to-let mortgage is £750,000, accommodating a wide range of property values.
Portfolio Landlords: Santander is dedicated to assisting landlords on their property investment journey. They are open to supporting landlords who own up to 10 properties in total. However, it's important to note that only a maximum of 3 properties can be financed through Santander. This provides flexibility for landlords with larger property investments.
Advantages of Santander Buy-to-Let Mortgages
Competitive Rates: Santander offers attractive fixed rates and a low standard variable rate, making their mortgages appealing for long-term planning.
Incentives for Remortgaging: Borrowers looking to remortgage can benefit from free basic valuations and standard legal fees, provided by Santander (applicable for remortgages only).
Soft Credit Check: An agreement in principle from Santander involves a soft credit footprint, which won't affect your credit score.
Capital Raising: Remortgages can be used to raise money for personal use, including debt consolidation, providing financial flexibility.
Diverse Letting Options: Properties that are let to housing associations or local authorities are considered, offering landlords a broader market.
Restrictions
Adverse Credit: Santander maintains strict policies regarding adverse credit, prioritising applicants with strong credit histories.
Portfolio Landlord Limitations: Santander does not accept applications from portfolio landlords for new purchases or remortgages with capital raising. They only consider portfolio landlords if the application is a remortgage without capital raising.
Corporate Borrowing: Mortgage applications from limited companies are not accepted, as Santander focuses on individual or personal borrowers.
Property Use: The mortgage is not suitable for holiday lets, indicating a focus on long-term residential letting arrangements.
Additional Criteria and Benefits
Valuation and Legal Fees: Your client will receive a free standard valuation for mortgage purposes, plus either standard legal fees paid or £250 cashback for Buy-to-Let remortgages.
Rental Cover and Affordability: All To-let properties must meet Santander's minimum rental cover at the buy-to-let affordability rate on an interest-only basis.
Property Criteria: Minimum property value is £75,000 with a maximum LTV of 75%; new build flats have a maximum LTV of 70%.
Santander Buy-to-Let Mortgage Rates
Navigating the mortgage market for buy-to-let mortgage rates can be complex, but it's a vital step in securing the right investment. Santander's array of mortgage options offers competitive rates, tailored to fit the diverse needs of landlords. Whether you're drawn to the predictability of a fixed-rate mortgage or the flexibility of a tracker mortgage, understanding these Santander rates is key to a sound investment.
Explore with Our Rates Comparison Tool
Our user-friendly Rates Comparison Tool simplifies comparing Santander's offerings to the wider market, so you can make the best mortgage decision with confidence. The intuitive, real-time tool searches over 90 lenders and 14,000 mortgage products to equip you with knowledge – a key ingredient as you grow your property portfolio. And when you're ready to take the next step, our fee-free service will guide you through the mortgage process with expertise and a warm, helping hand. At YesCanDo Money, we empower you with the tools and knowledge for a rewarding financial journey, at no extra cost. Let's find your perfect mortgage rate together from over 14,000 options across 90+ lenders.
Benefits of Using Our Tool:
Comprehensive market scan
Personalised rate recommendations
Access to exclusive deals
Warm, fee-free advice from our dedicated team
Securing Your Mortgage with YesCanDo Money
Embarking on the property investment journey can be both exciting and daunting. At YesCanDo Money, we offer an independent service. We understand the intricacies of the mortgage landscape and are committed to making your experience as seamless and successful as possible. Here's how we support you from start to finish:
Initial Consultation: Your journey begins with a personal consultation where we assess your financial situation, property investment goals, and any specific needs or concerns you have. This initial step is crucial in setting the stage for sound mortgage solutions.
Mortgage Matching: Leveraging our extensive knowledge of Santander's buy-to-let products, we match you with the mortgage options that best fit your investment profile. Whether you're a first-time landlord or a seasoned investor looking to increase your rental income, we ensure the mortgage aligns with your financial objectives.
Application Assistance: We simplify the application process by gathering all necessary documentation and completing the paperwork on your behalf. Our team stays up-to-date with Santander's criteria and policies to ensure a smooth submission.
Constant Communication: We maintain open communication throughout the process – providing regular updates on your mortgage finance, answering all your questions, and ensuring you feel informed.
Finalising with Care: Nearing approval, we thoroughly review Santander's mortgage offer, confirm all details are favourable, and provide guidance on accepting the terms. Our goal is to secure the best investment conditions for you.
Post-Completion Support: Even after your mortgage is finalized, our relationship doesn't end. We offer ongoing support for any future mortgage-related needs, whether it's renegotiating terms, considering additional properties, or simply answering your questions.
With YesCanDo Money, you're not just getting a mortgage broker—you're gaining a partner who's invested in your success as a property investor. Let us take the complexity out of securing mortgage finance for your buy-to-let mortgage so you can focus on what's important: growing your investment portfolio.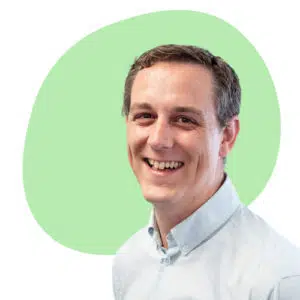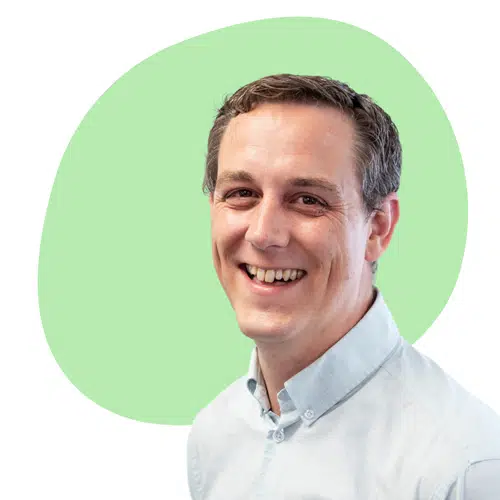 Case Study: Santander Remortgage Strategy for a Portfolio Landlord
Grant (YesCanDo Mortgage & Protection Advisor
Challenge:
My customer who is a portfolio landlord with three buy-to-let properties sought to consolidate his holdings under a single, more favourable mortgage rate. However, navigating the complex criteria for remortgaging as a portfolio landlord presented significant challenges.
Solution:
The YesCanDo Money team and I stepped in to provide expert guidance, leveraging our deep understanding of Santander's lending criteria. Our job was to compare Santander buy to let mortgages to check if they offered the lowest interest rate and fees. Once the client was happy we submitted the mortgage application, highlighting the client's strong track record and financial stability. Our efforts resulted in a successful remortgage approval, offering the landlord a consolidated mortgage with better terms, thus enhancing his investment profitability.
FAQs – Santander Buy-To-Let Mortgages
Navigating the buy-to-let mortgage world can be confusing and we are here to help you make informed decisions. Below are some frequently asked questions (FAQs) about Santander's buy-to-let mortgages that will assist in helping you make informed choices.
Does Santander offer buy-to-let mortgages?
Yes, Santander does offer buy-to-let mortgages. These are mortgages specifically designed for people who want to invest in the property market by buying a property and then renting it out to tenants. Santander offers a range of buy-to-let mortgage products with different interest rates, terms, and conditions to suit different investment strategies and financial circumstances.
Does Santander allow consent to let?
Yes, Santander does allow consent to let. This means that if you have a residential mortgage with Santander and want to rent out your property, you can apply for consent to let. However, approval is not guaranteed and depends on meeting certain conditions, such as being up to date with your mortgage payments and not being in negative equity.
Would I qualify for a buy-to-let mortgage?
Are Santander reducing mortgage rates?
Yes, Santander has announced reductions in rates on selected residential remortgage fixed rates. This means that if you're looking to remortgage your home, you might be able to secure a lower interest rate. However, the exact rate you're offered will depend on various factors, including your personal circumstances and the value of your property.
What is Santander's 6 month rule?
The 6-month rule at Santander refers to their policy on early repayment charges. If you have less than six months left on your existing mortgage deal, you won't have to pay an early repayment charge if you decide to switch to a new mortgage product or lender. This can be beneficial if you find a better deal elsewhere.
Are Santander reducing mortgage rates?
Yes, Santander has announced reductions in rates on selected residential remortgage fixed rates. This means that if you're looking to remortgage your home, you might be able to secure a lower interest rate. However, the exact rate you're offered will depend on various factors, including your personal circumstances and the value of your property.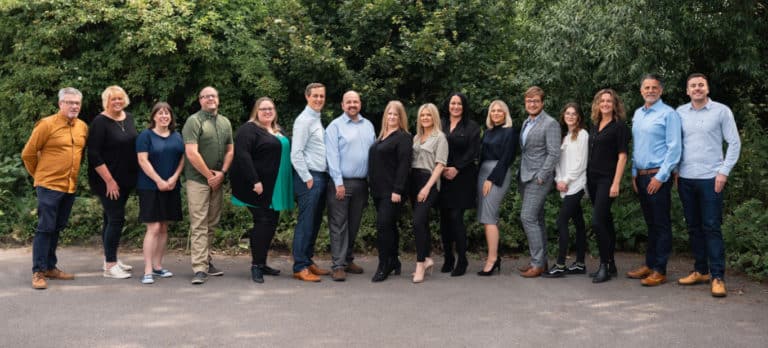 Fee Free Mortgage Advisors
FREE dedicated support throughout, we have full-market access to the best mortgage rates & deals. We do everything for you, for free! Call us, WhatsApp us, or fill in our contact form and let us know what the best time is for us to call you. We will get one of our mortgage advisors will be in touch to talk through your situation and available options.
More About Santander Mortgages